skin care essentials
Top Skin Care Concerns After Working Out and What to Do About Them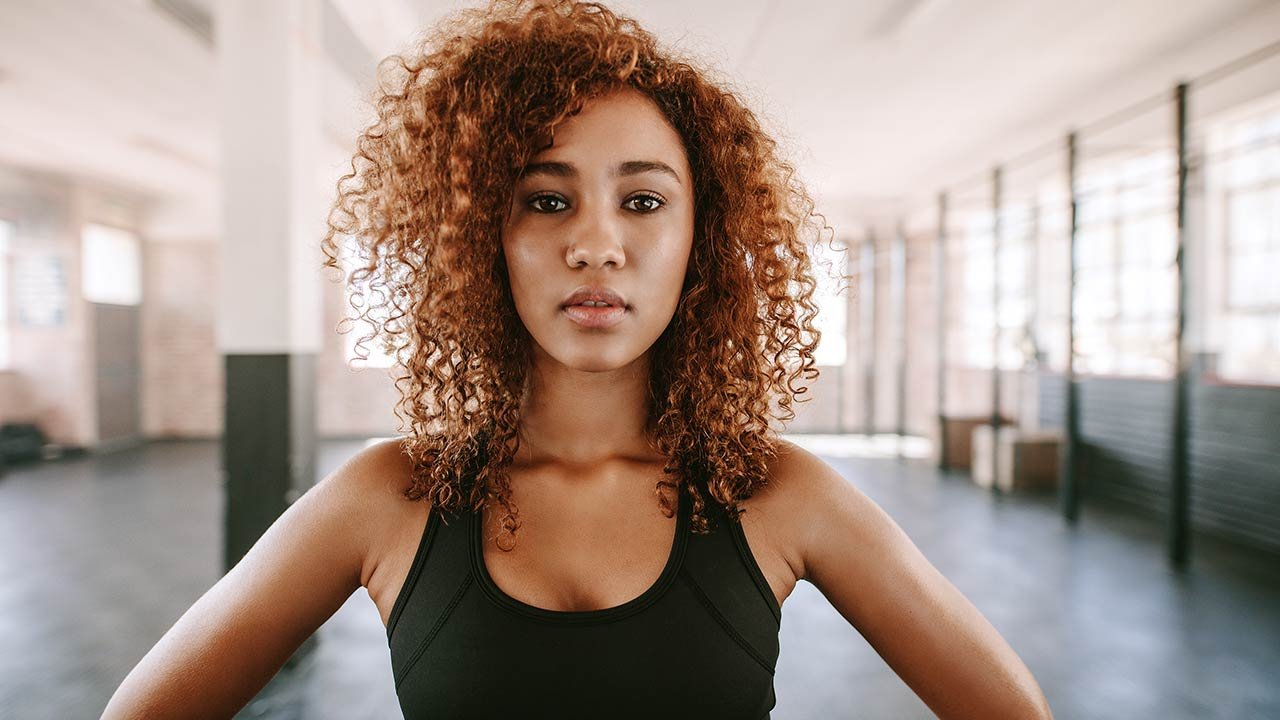 Working out can benefit your body in more ways than we can count. But without the proper skin care prep, exercise can actually do a number on your complexion. If you hit up the gym regularly to get your sweat on, then we're here to tell you how important it is to stock your gym bag with a few key skin care products. Below, we outline the top skin care concerns associated with working out and how to address them. You're welcome!
Gym Skin Care Concern #1: Clogged Pores from Not Removing Makeup
When you work out, you sweat—that's just the name of the game. But according to the American Academy of Dermatology (AAD), sweat can mix with the bacteria, makeup, and oils on your skin, which can lead to clogged pores—and clogged pores can lead to breakouts. So, before you hit the elliptical, make sure to cleanse your skin and remove your makeup in the locker room. Keep a no-rinse cleansing option, like the L'Oréal Paris Ideal Clean™ All Skin Types Makeup Removing Towelettes, stashed in your bag so you can easily cleanse before working out. According to the AAD, you should also blot sweat from your skin with a clean towel or cloth and wash sweaty clothes, headbands, towels, and hats before wearing again.
Gym Skin Care Concern #2: Sunburn from Outdoor Workouts
There's nothing like being able to exercise outside once the weather gets nice—but you've got to a take a few sun protection measures to help ensure you don't get burned. For starters, according to the Food and Drug Administration (FDA), you should apply a broad-spectrum sunscreen with an SPF of 15 or higher daily before heading outdoors—and you should reapply every two hours or immediately after swimming or sweating. Try the L'Oréal Paris RevitaLift Bright Reveal Brightening Day Lotion SPF 30. What's more, according to the FDA, you should also limit your amount of time in the sun (especially during the sun's peak hours of 10 a.m. to 2 p.m.), seek shade, and cover up exposed areas in long pants, long sleeves, UV-blocking sunglasses, and a broad-brimmed hat. Keep these tips in mind the next time you lace up for an outdoor workout. (Here's what to do when you have a sunburn.)
Gym Skin Care Concern #3: Dryness from Over-Cleansing
All the sweating you do while working out may want to make you head to the sink to cleanse your skin multiple times a day—but hear us out. According to the AAD, you should typically only wash your face in the morning, at night, and after sweating. Over-cleansing can actually lead to dryness, so there's no reason to do so any more frequently than that. Consider the following tips that'll help you address this workout-related skin care concern.
1. Reach for a gentle cleanser post-workout. No more harsh rubbing! Try cleansing with a micellar water, a no-rinse cleansing option that is powered by tiny micelles—oil molecules—that act as a magnet to lift dirt, oil, and makeup up and away from the skin, no rinsing required. The L'Oréal Paris Cleansing Water Complete Cleanser for Normal to Oily Skin purifies and mattifies, the L'Oréal Paris Micellar Water Complete Cleanser for Normal to Dry Skin hydrates and soothes, and the L'Oréal Paris Micellar Water Complete Cleanser Waterproof – All Skin Types intensely purifies. Swipe a cotton pad soaked in your micellar water of choice across your face after exercising.
2. Moisturize after cleansing. Don't skin out on moisturizing after your post-workout cleanse. The L'Oréal Paris Hydra Genius Daily Liquid Care for Normal/Oily Skin, L'Oréal Paris Hydra Genius Daily Liquid Care for Normal/Dry Skin, and L'Oréal Paris Hydra Genius Daily Liquid Care for Extra Dry Skin are formulated with hyaluronic acid and aloe vera water to help provide long-lasting hydration.
3. Workout before your morning or nighttime skin care routine. Mid-day workouts may seem like they're super-convenient—after all, exercising during your lunch break means you won't have to set an earlier alarm in the morning or miss out on happy hour after work. But if you can fit your fitness routine in the A.M. or P.M., you can help yourself stick to your morning and evening cleansing routine.
Discover more tips & tricks
Keep your skin happy
See all articles
Shop Featured Skin Care products
Discover More