skin care essentials
Get the Look of Perfect Skin in Time for School Drop-Off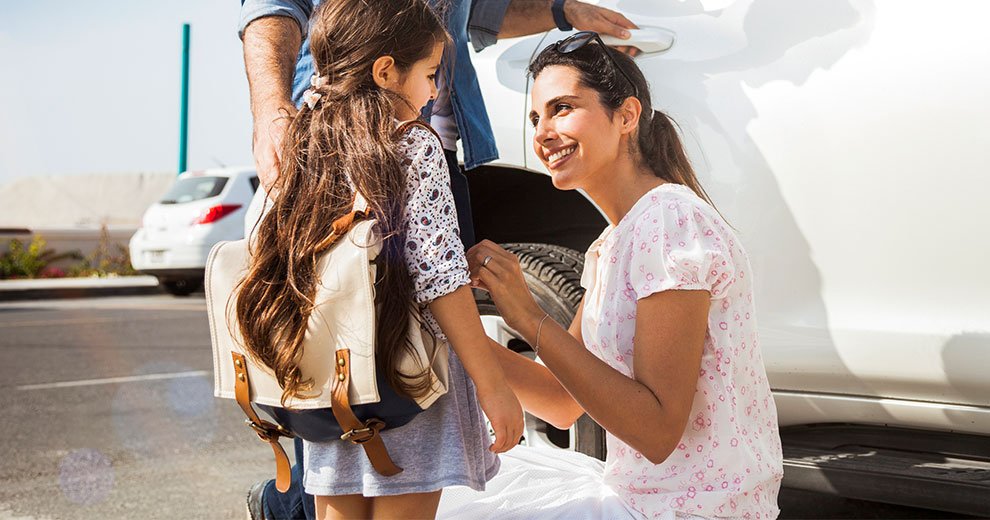 Even if you are excited to see your kids start a new school year, you may not be as enthusiastic about the return of the morning school drop-off. As if your mornings weren't already hectic enough, now there's a ticking clock that you will most likely have to race against from Monday until Friday, week-in and week-out. And, while you may be tempted to roll out of bed and into the car with packed lunches in-hand, there's always that possibility of running into last year's teacher, other parents and even the school principal on the drop-off line. Do yourself a favor by spending just a few minutes on your skin in the morning – not only will you be better prepared for those surprise encounters, but your skin will be better prepared for the day ahead too.
AM speedy skin care routine step #1: Quickly cleanse with micellar water. These gentle, hydrating skin care formulas can clean dirt, sweat and oil from the surface of your skin that can build up overnight. Perfect for a morning when you don't have a lot of time, micellar water won't require any water for wetting or rinsing your skin, so that means you won't have to spend any time drying it either. Simply moisten a cotton pad with a hydrating micellar water formula, and in gentle circular motions, wipe the pad across your skin to cleanse it.
AM speedy skin care routine step #1: Dissolve away dullness. A pre-soaked glycolic acid peel pad will be ready and waiting for you, again requiring no wetting or drying time. Simply swipe the pre-soaked pad in gentle motions across your brow, cheeks, nose and chin. The glycolic acid formula can help dissolve away dead skin cells that can pile up on the surface of your skin, causing it to appear dull and lackluster. After this quick chemical exfoliation your skin can appear more fresh and radiant – and hopefully even a little less like you just rolled out of bed.
AM speedy skin care routine step #1: Apply a double duty moisturizer. Make this final step count, by not only hydrating your skin with moisture, but by also protecting it from the elements too. Try a day cream formulated with SPF broad spectrum protection and antioxidants, so that your skin is better shielded against skin aging UV rays and free radicals in your environment. You could also consider a skin smoother product that is formulated to not only provide long-lasting hydration and sun protection, but can also blur the look of skin imperfections like fine lines and unevenness too.
And, while you might not have time every morning, when you have a few extra minutes to spare, try out these skin care tricks to fake the look of perfect skin if you have a big event or important day ahead.
Discover more tips & tricks
Keep your skin happy
See all articles
Shop Featured Skin Care products
Discover More