skin care essentials
What is Eucalyptus Oil Good For?
September 18, 2018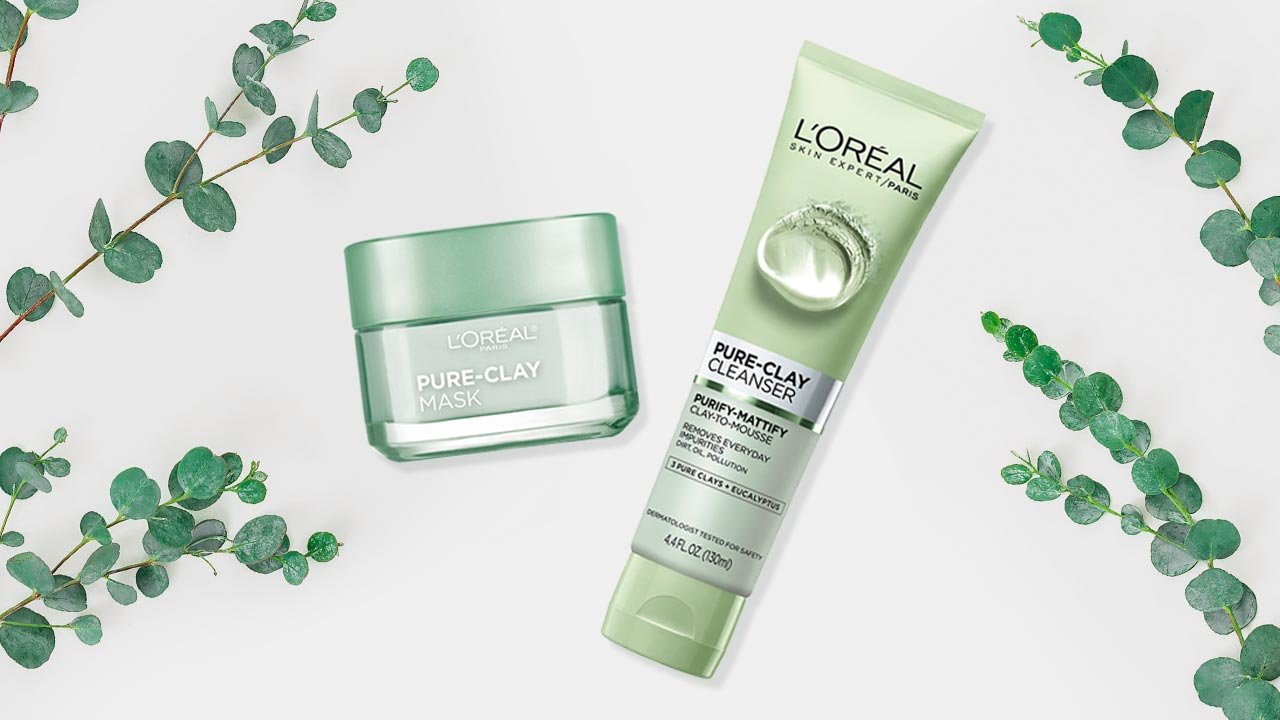 When it comes to choosing new skin care products, you may be overwhelmed by all of the different ingredients they include—and the various claims on their packaging. We wouldn't consider this an overreaction, since using the right products in your skin care routine is key in achieving healthy-looking skin. If you've noticed more products popping up with eucalyptus oil in their formulas, you aren't alone. Eucalyptus has been rising in popularity, leading everyone to ask, "What is eucalyptus oil good for?" Were you wondering the same? Well, we're here to tell you all about eucalyptus oil, including how you can add this skin care essential to your routine.
WHAT IS EUCALYPTUS OIL GOOD FOR?
Eucalyptus oil is an oil that comes from the eucalyptus tree, also known as a gum tree. The plant-based oil can be found in medicine as well as various skin care product formulas. According to the National Center for Biotechnology Information eucalyptus oil has cleansing properties, which makes it a beneficial ingredient when it comes to taking care of your skin and washing away surface-level impurities.
OUR BEST SKIN CARE PRODUCTS FORMULATED WITH EUCALYPTUS
Now that you know a little bit about eucalyptus oil and some of the benefits it can offer, we're pretty sure you'll want to start using it in your daily skin care routine! Luckily, we have a few products formulated with eucalyptus leaf extract to help you out. Here are our best skin care products formulated with eucalyptus leaf extract:
L'Oréal Paris Pure-Clay Purify & Mattify Cleanser: This daily facial cleanser is formulated with three pure clays and eucalyptus. The cleanser goes beyond daily cleansing to deep clean and remove any excess oil from your skin, leaving it feeling refreshed. The clay-to-mousse formula removes everyday impurities such as oil, pollution, and dirt, without over-drying your skin. After using this clay cleanser your skin will feel purer, have improved overall quality, and be left with a matte finish.
How to use it: Once a day, squeeze the cleanser into your hands. Then, add water to transform the clay formula into a mousse. Gently massage the mousse onto your face using circular motions to cleanse, making sure to avoid your eye area. Once clean, rinse thoroughly and pat your skin dry.
L'Oréal Paris Pure-Clay Purify & Mattify Face Mask: On the hunt for a face mask formulated for oily and shiny skin? This one's for you! This indulgent, transformative face mask, which contains a powerful blend of three clays and eucalyptus leaf extract, was created by L'Oréal Paris skin experts to help with clogged pores. The charged mask will purify and mattify your skin in just 10 minutes. Your skin will have a soothing and refreshing experience while the formula draws out the build-up of impurities and unclogs pores. After using this face mask, you'll have a clarified, mattified, and refreshed complexion.
How to use: To use this face mask in your skin care routine, start by applying an even layer to clean, dry skin. Make sure to avoid your eyes and lip area! Leave the mask on for 10 to 15 minutes before rinsing off with lukewarm water. For the best results, use this mask up to three times a week.
HOW TO COMPLETE YOUR EUCALYPTUS SKIN CARE ROUTINE:
Of course, your skin care routine requires more than a face mask and facial cleanser to be complete. Instead of creating a regimen involving only products formulated with eucalyptus, we recommend adding other products that are formulated for oily skin types. Here are a few of our favorite products for keeping skin healthy-looking with a matte finish:
L'Oréal Paris Hydra Genius Daily Liquid Care - Normal/Oily Skin: The lightweight formula of this moisturizer will give you instant and continuous hydration and fresh, healthy-looking skin with a matte finish.
L'Oréal Paris Micellar Cleansing Water Complete Cleanser - Normal To Oily Skin: Since you're only using your clay cleanser once a day, you'll want to have another cleanser handy to wash off any makeup, oil, and dirt that accumulates throughout the day. This cleansing option is gentle on your skin while removing makeup and impurities and leaves skin looking purified and mattified.
Want more beauty tips for oily skin? Head over to our article, The 15 Best Makeup Products for Oily Skin | 2018.
Discover more tips & tricks
Keep your skin happy
See all articles
Shop Featured Skin Care products
Discover More