skin care essentials
Don't Skip These Nighttime Moisturizing Skin Care Routine Steps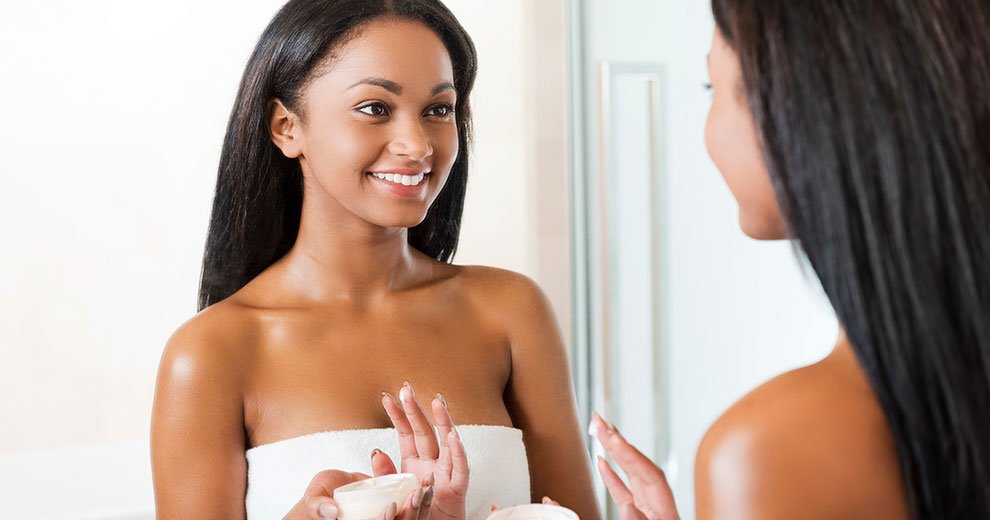 It's the end of your day, you've brushed your teeth, changed into your pajamas and you've washed your face. So, that should mean that you are ready for bed; but wait… Have you forgotten to moisturize your skin? Some may think that when it comes to their nighttime skin care routine duties, removing their makeup and cleansing their skin is good enough. Alas, if you do think this, you are mistaken. Anytime you cleanse your skin, whether it be in the morning or at night, you should replenish it with the moisture it may have lost by applying hydrating skin care products. If your skin is not replenished and moisturized it can become dry, flaky and even take on an uneven skin tone and texture. No matter your skin type, yes, even if you have oily skin, you should always moisturize your skin before bed, here's how:
Nighttime moisturizing skin care routine step #1: Wash your skin with non-drying formulas. Cleansing your skin in itself can contribute to skin dryness depending upon the kind of face wash formula you use. If your skin is on the drier side, opt for cream cleansers or micellar water skin care products that are formulated to help hydrate skin while they clean away daily dirt, sweat and oil.
Nighttime moisturizing skin care routine step #2: Apply a lightweight serum. To truly nourish your skin, think about hydrating it with more than one layer of moisture at night. Before applying any night cream, apply a lightweight hydrating skin serum. Most skin serums won't weigh heavy on the skin and can deliver hydration without clogging your pores. This makes the skin care product a great first layer of added hydration.
Nighttime moisturizing skin care routine step #3: Look for a nourishing night cream. After applying your serum, moisturize your skin with a night cream that best suits your skin type. If you have dry skin, consider moisturizing creams or balms that are nourishing and typically heavier in consistency. If you have oily skin, look for a lightweight night lotion formulated with alpha hydroxy acids, like glycolic acid.
Your nighttime moisturizing skin care routine steps don't have to end there: To seal in added moisture, you can also apply facial oil as a final moisturizing layer to your skin. If your skin is on the drier side or if you're simply looking for another moisturizing way to pamper your skin, consider applying a hydrating clay mask after cleansing or overnight face mask to your skin too.
Discover more tips & tricks
Keep your skin happy
See all articles
Shop Featured Skin Care products
Discover More