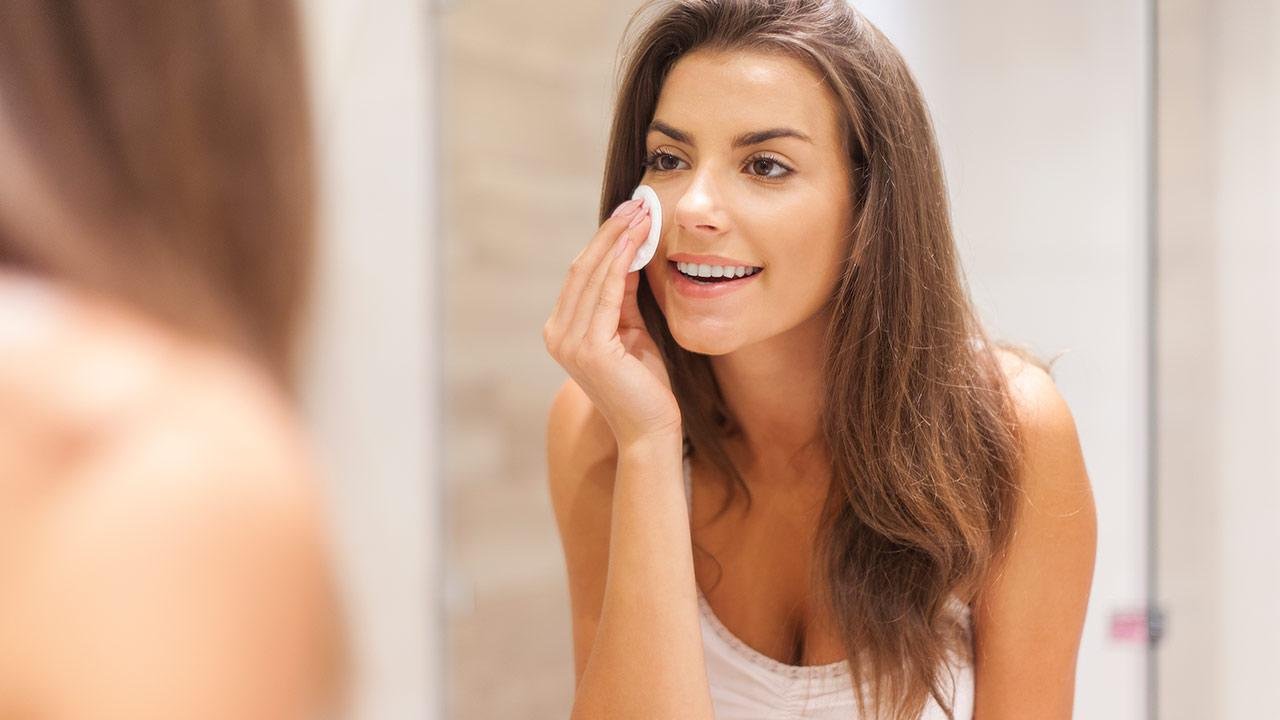 skin care essentials
Cleanse, Moisturize and Exfoliate with Glycolic Acid
Over the years, glycolic acid has become known for its skin care benefits – and for good reason. Skin care products that are formulated with the smallest member of the alpha hydroxyl acid family can help to revive and brighten the appearance of dull, tired-looking skin. This fruit acid, which is derived from sugar cane, can also help to even out the appearance of skin discoloration and other visible signs of skin aging like fine lines and wrinkles too.
While some skin care ingredients may be specifically linked to one kind of skin care product, glycolic acid can work well in many different kinds of formulas. When a cleanser, exfoliator or moisturizer is formulated with glycolic acid, it helps visibly refine the top, outer layer of your skin's surface. Over time, our skin should naturally shed dead surface skin cells; however, when layer after layer of those dead skin cells pile atop your skin's surface, your skin can appear dull-looking and tired. Skin care products that are formulated with glycolic acid can help to smooth out the appearance of the top layer of your skin, helping reveal the look of an even, radiant complexion underneath. Encourage the look of a natural glow with the help of glycolic acid skin care products. Here, find some products that might be the best fit for you and your skin care needs.
Exfoliate with glycolic acid. When applied to your skin, glycolic acid can help exfoliate by allowing the chemical "sloughing off" of dead skin cells. That is why you may see glycolic acid in the formulas of many chemical exfoliants. Chemical exfoliation offers a gentle way to slough away dead cells. Renewing the appearance of your skin with chemical exfoliation is achieved when you apply a product formulated with an AHA to your skin's surface layer; it can help remove some of the dead skin cells that have collected there. When formulated into a chemical exfoliant, glycolic acid can help dissolve away that build up to reveal the appearance of a smoother, brighter-looking complexion. Typically, exfoliating two to three times a week is an effective way to keep your skin looking smooth and fresh; however, some glycolic acid peel pads may be gentle enough to use on a daily basis. Always remember to check the product packaging to ensure that you are suing the product as designed.
Cleanse with glycolic acid. Dead skin cell build-up can also mix with makeup, dirt and excess oil. When the surface of your skin is congested with this debris, it can appear dull, dry and lackluster – and even become more prone to breakouts too. Glycolic acid can help break down that buildup of dead skin cells on the surface of your skin so that it can appear fresh and bright. Unlocked skin cells can leave your skin looking renewed and clarified. When you wash your face with a cleanser formulated with glycolic acid, you can help slough away some surface buildup. Consider washing your face with a cleanser formulated with glycolic acid in the morning to ramp up the look of your skin's radiance throughout the day, or at night after removing your makeup to help wash away excess oil, dirt and help slough off dead skin cells from your skin's surface.
Moisturize with glycolic acid. Some day and night creams that are formulated with glycolic acid can help moisturize the skin, and can also provide some anti-aging skin care benefits at the same time. The derivative of cane sugar, can help improve the look of your surface skin's texture by sloughing away dead surface cells that can make visible lines appear more noticeable. Glycolic acid can also help your skin maintain moisture–and when your skin is hydrated, visible fine lines and wrinkles can appear less noticeable. Apply your day or nighttime moisturizer formulated with glycolic acid to clean skin.
Encourage the look of smooth, radiant skin with the help of products formulated with glycolic acid. And protect your refined complexion with SPF formulated with broad spectrum protection daily as your skin may more sensitive to the sun after using glycolic acid products. Whether you chose to exfoliate, cleanse, or moisturize with products formulated with glycolic acid, know that you are getting one step closer to the appearance of an even, fresh, and bright-looking complexion.
Discover more tips & tricks
Keep your skin happy
See all articles
Improve your routine
Show your new look more love:
makeup