skin care essentials
6 Ways to Start Prepping Your Skin for Winter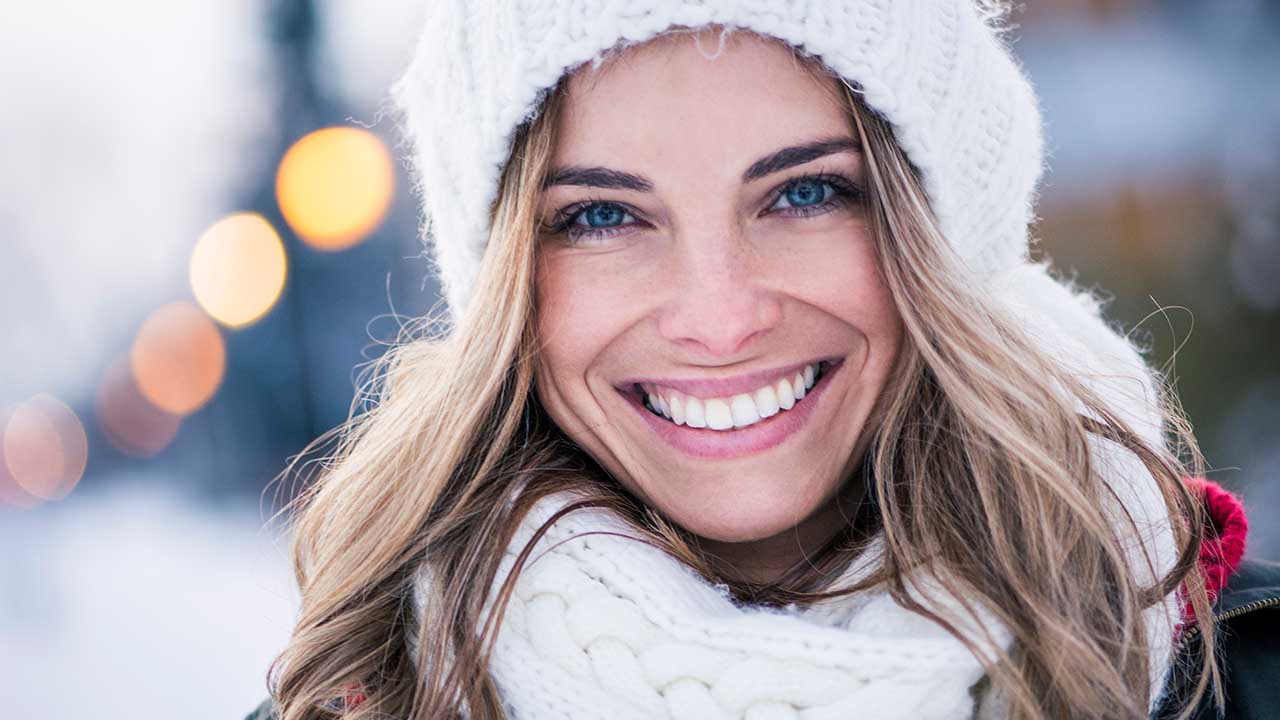 As winter approaches, you may already be looking for ways to update your wardrobe and warm up your abode. And while you will want to be equipped with winter necessities, like gloves, boots, blankets, and firewood, you may also want to think about updating your skin care routine. The skin care essentials that you relied on this past summer and fall may not serve you quite as well over the winter.
Remember that your skin's needs are likely to change just as often as the seasons do. Dry skin can become even drier, normal skin types may start to appear dull, and even those who typically have oily skin may notice that their skin becomes a bit drier in the winter. When the chill sneaks up and the air becomes drier, it's normal for your skin to experience dryness and appear dull and lackluster in response. So, think about starting to give your skin extra TLC today, so that you can avoid having dry, flaky skin when the winter season begins. Below, find six steps for prepping your skin for the winter weather that's to come.
Pre-winter skin care step #1: Find a nourishing way to cleanse
Instead of using foaming or gel-based cleansers, opt for a gentler, more hydrating way to cleanse your skin. This is a must since it's so common for skin to become dry during the winter. Cream cleansers, micellar water formulas, and some facial wipes are all ways you can clean your skin of surface buildup without stripping it of the natural moisture it needs. Try using the L'Oréal Paris Micellar Cleansing Water Complete Cleanser Waterproof - All Skin Types or, if you have mature skin, try the L'Oréal Paris Age Perfect Nourishing Cream Cleanser.
Pre-winter skin care step #2: Refine rough, dead skin cells
Dead skin cells can pile up on the surface of your skin if they are not regularly shed or exfoliated. And, if you are already experiencing more dryness then you're used to, you may need to exfoliate more frequently than you did over the summer. Typically, exfoliating two to three times a week is about right for sloughing rough, winter skin. Facial scrubs, refining masks, and pre-soaked glycolic acid peel pads are all good exfoliating options that can help keep skin smooth throughout winter. So, take some time to find an exfoliating method that suits your skin type and needs and try to make it a point to incorporate this refining skin care step into your routine throughout the week.
Pre-winter skin care step #3: Pick a daytime moisturizer with SPF
Daily SPF should be part of your skin care routine, no matter what season it is. While you probably have SPF application at the top of your to-do list throughout the summer months, protecting your skin with SPF is truly just as important in the winter—and even more so in some cases. The snow reflects sunlight, so if you find yourself outdoors with your skin unprotected you may be leaving it twice as vulnerable to skin aging UV rays. Care for your skin as the weather gets colder by shielding it with a moisturizer formulated with SPF every single day. Try using the L'Oréal Paris RevitaLift Bright Reveal Brightening Day Moisturizer SPF 30.
Editor's tip: The more exposed skin you have, the more areas you can get sun damage. So, it's a good idea to take extra precautions and cover your hands and your neck with gloves and a scarf, respectively.
Pre-winter skin care step #4: Moisturize your skin in more way than one
Don't limit yourself to a single moisturizer; layering moisturizing skin care products is another way to help ward off dry winter skin before it starts. Consider first applying a lightweight serum to your skin, then following up with a day or night cream. You can also apply an eye cream, like the L'Oréal Paris RevitaLift Triple Power™ Eye Treatment. Finally, try incorporating a facial oil into your moisturizing routine, especially if you've experienced extreme winter skin dryness in the past.
Pre-winter skin care step #5: Add an illuminating face mask to your routine
Keep up your skin's natural glow, even when it's as cold as ice outside, by detoxifying and illuminating your winter skin with a clay mask. Try the L'Oréal Paris Pure-Clay Detox & Brighten Face Mask. If your skin is starting to appear more dry and dull as the days grow colder, help bring back its natural radiance by applying a face mask two to three times per week for 10-15 minutes each time. When you're ready to remove the mask, rinse it away with lukewarm—never hot—water since scalding temperatures can cause unnecessary skin dryness. Once washed away, your skin will feel smoother and appear more radiant.
Pre-winter skin care step #6: Surge skin with extra moisture at night
A great time to treat your skin to nourishing skin care formulas is at night, while you sleep. Once you're done for the day, take advantage of your resting hours by hydrating your skin with an overnight face mask or a rich, nourishing night cream, like the L'Oréal Paris Age Perfect Hydra Nutrition Manuka Honey Night Balm. You'll be treating your skin to extra moisture at a time when that added hydration is most likely to stay on your skin—where it's needed—instead of evaporating into the cold, dry winter air.
Now that you know how to prep your skin for winter, it's time to focus on your makeup routine. Head over to our article, How to Transition Your Makeup Routine from Fall to Winter.
Discover more tips & tricks
Keep your skin happy
See all articles
Shop Featured Skin Care products
Discover More