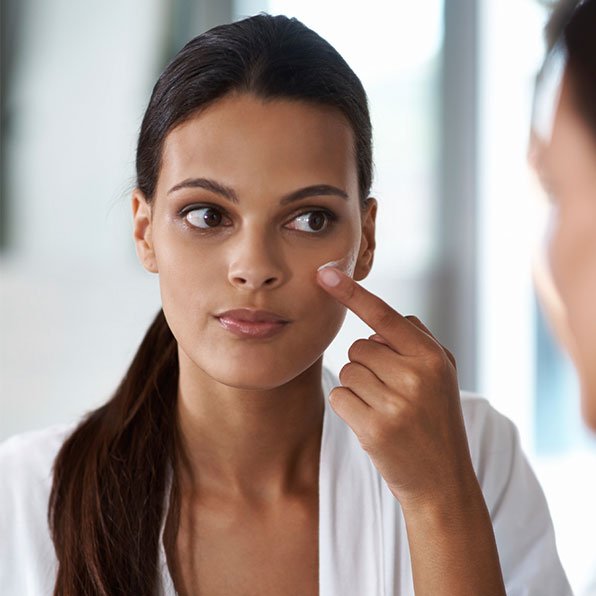 skin care essentials
4 Skin Care Products for Women Perfect to Try in Your 30s
Your 30s is a great time to accentuate your natural beauty and foster good skin care habits for the years to come. You've been able to navigate through many life hurdles and have earned the right to feel confidant and beautiful in your own skin. Still, feel even more confidant with the help of some skin care products for women perfect for this stage of your skin's journey. You have the basics, like your daily cleanser, already established, but here check out four skin care products for women in their 30s that could give your existing skin care routine a boost:
Skin care at 30 product #1: Try a day cream with anti-aging benefits and SPF.
Because you may be seeing a few more fine lines compared to years past, you'll want to look for a day cream with anti-aging benefits in addition to SPF. Hopefully, you were already using SPF with broad spectrum protection on a daily basis, but if you weren't, today is the best time to start – as one common contributing factor to the development of fine lines and wrinkles in the first place is sun damage. Consider day cream skin care products formulated with glycolic acid like RevitaLift® Bright Reveal Brightening Day Moisturizer SPF 30, the alpha hydroxy acid can help exfoliate your skin's surface to promote a fresh, bright and smooth complexion, while reducing the look of existing wrinkles too.
Skin care at 30 product #2: Look for a hydrating way to cleanse and remove makeup.
Your skin may not be producing as much oil as it did in your teens and 20s, so you may want to look for alternative skin care products to cleanse your skin with and remove makeup that can be less drying. Micellar water offers another way to wash your face and can stand in for your regular cleanser at night as it attracts dirt and makeup away from your skin's surface layer. Micellar water's soft water formula also hydrates skin at the same time and requires no water for rinsing. Simply, dampen a cotton pad with a few drops of micellar water and wipe your skin with the pad and then follow up with your regular moisturizing routine.
Skin care at 30 product #3: Consider using a night cream to address fine lines and wrinkles.
The few fine lines that you developed in your 20s may now be becoming wrinkles. This is a common sign of skin aging that many will experience in their 30s. Address fine lines and wrinkles with night cream skin care products formulated to moisturize skin while replenishing skin's hydration at night when skin is most receptive. RevitaLift® Volume Filler Night Cream is formulated with hyaluronic acid to help smooth the look of fine lines and wrinkles while helping regain skin volume loss.
Skin care at 30 product #4: Introduce a nourishing eye cream.
The skin around your eyes is very delicate and thin, this makes it more prone to form fine lines and wrinkles early on. It can also become very dry, as there are less oil producing glands in the skin around your eyes too. Help fortify and bring moisture to this area by making eye cream skin care products a part of your regular morning and nighttime skin care routine. Try RevitaLift® Miracle Blur Eye, which is formulated with Opti-Blur™ Technology and light-diffusing pigments and helps reduce the look of fine line, wrinkles and fatigue.
Preserve and protect your skin's beauty by incorporating a few new skin care products into your skin care routine that you might not have tried yet – these new additions may help give your existing regimen the boost it needs for this stage.
Discover more tips & tricks
Keep your skin happy
See all articles
Shop Featured Skin Care products
Discover More