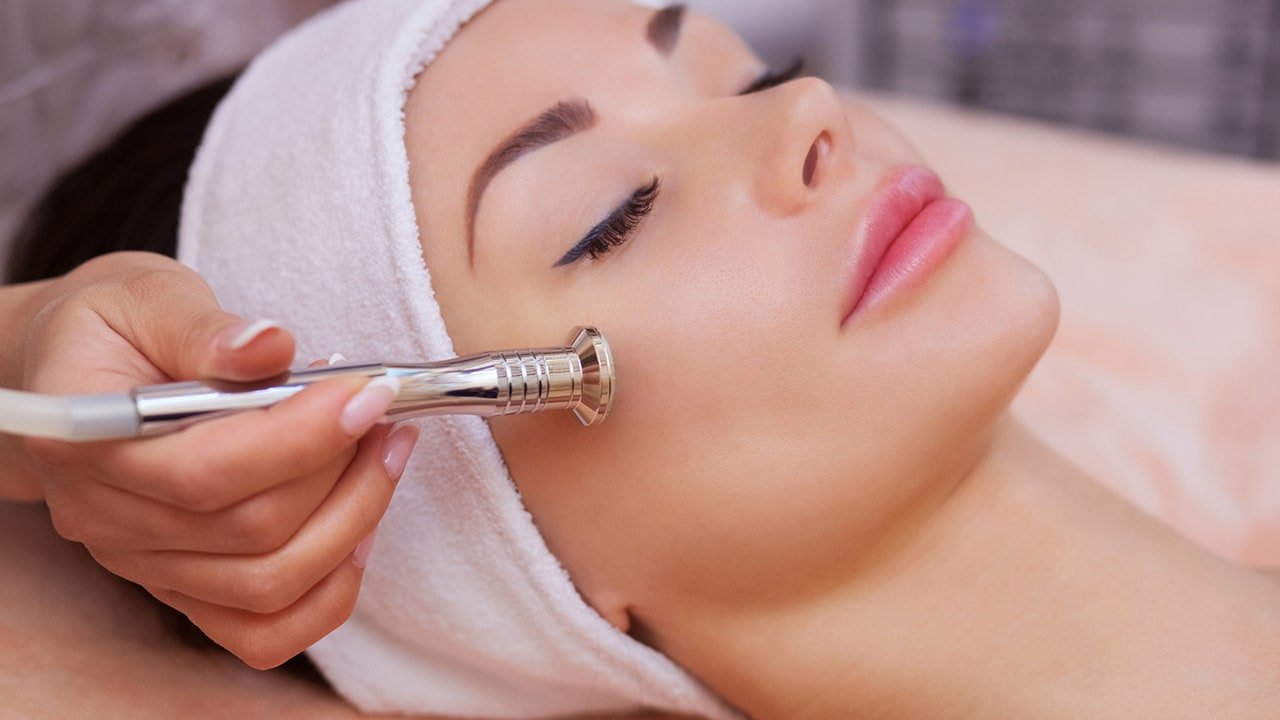 skin care concerns
6 Time-Consuming Skin Care Treatments That are Actually Worth It
When it comes to skin care, chances are you've mastered a skin care routine for busy days and have fine-tuned what products are a must for managing your skin care concerns. But on days where you have a little extra time on your hands, you may want to forgo a minimalistic routine for a more elaborate regimen. Below, find six time-consuming skin care treatments that are actually worth it.
TIME-CONSUMING SKIN CARE TREATMENT #1: FACIAL MASSAGE
According to Mayo Clinic, a massage session can take anywhere from 10 to 90 minutes depending on the type of massage and amount of time you'd like to dedicate to it. And while that may seem like a large chunk of time, there are many benefits that come with massage therapy. Mayo Clinic states that some studies have found massage to be helpful for anxiety, headaches, digestive disorders, and more. Even better—massage therapy is no longer something solely done at a spa—you can actually give yourself a facial massage at home! You can use your hands or a jade roller to do just that. Head on over to our article, How to Give Yourself a Facial Massage, for everything you need to know.
TIME-CONSUMING SKIN CARE TREATMENT #2: FACIAL EXERCISE
You may have seen trends like face yoga circulating your social media feeds, and we're here to tell you that it's pretty legit. Believe it or not, exercising your face is actually a thing—and with the right amount of time and dedication, you may be able to reduce some unwanted signs of aging like wrinkles. According to the Cleveland Clinic, seeing results requires consistency and time. Getting specific, the Cleveland Clinic states that you have to do facial exercises consistently six to seven days a week for 20-30 minutes per day, and allow at least three to four weeks before you can expect to start noticing results. Good things come to those who are patient!
TIME-CONSUMING SKIN CARE TREATMENT #3: TRIPLE CLEANSING
You've likely heard of double cleansing, a popular Korean beauty trend, but did you know triple cleansing is a thing, too? While it can certainly be time-consuming, triple cleansing can have benefits for those with oily skin or anyone who's in need of an extra deep cleanse. Learn everything you need to know about this skin care trend in our article, Is Triple Cleansing Necessary?
TIME-CONSUMING SKIN CARE TREATMENT #4: CHEMICAL PEELS
Chemical peels are a form of exfoliation that isn't necessarily time-consuming per session but can become time-consuming pre-and post-procedure. According to the American Academy of Dermatology (AAD), some patients need to follow a pre-peel skin care plan for two to four weeks to reduce potential side effects while certain types of peels require up to 21 days of healing time. Still, even though chemical peels can be time-consuming, we definitely deem this skin care treatment worthy of our time. The AAD states that chemical peels are used to treat acne, age spots, discoloration, fine lines, rough-feeling skin, and more. Sign us up!
Editor's note: Still prefer to skip all the pre- and post-procedure work? You may be a good candidate for using an at-home peel pad instead of getting a chemical peel! Try incorporating the L'Oréal Paris RevitaLift Bright Reveal Brightening Daily Peel Pads into your nighttime skin care routine.
TIME-CONSUMING SKIN CARE TREATMENT #5: A 10-STEP ROUTINE
As we mentioned above, there are times you may want to stray from your simple skin care routine and opt for something a bit more intricate. When that's the case, consider trying a 10-step skin care routine. 10-step routines are all about layering your skin care products to get optimal results—and doing so can definitely lead to major benefits! Try it out with Your 10-Step Korean Skin Care Routine.
TIME-CONSUMING SKIN CARE TREATMENT #6: MICRODERMABRASION
Another exfoliating technique, microdermabrasion, doesn't necessarily take long, but it requires multiple sessions to reap the benefits. According to the AAD, microdermabrasion is a non-invasive treatment used to gently exfoliate your skin and—after a series of treatments—help your complexion appear smoother, brighter, and more even in color. Want to learn more about this skin care treatment and if it's for you? Check out our article, What is Microdermabrasion?
Now that you know about the time-consuming skin care treatments that are actually worth it, you can learn ways to save time in your beauty routine—and make room for these treatments—in our article, How to Cut Down Your Beauty Routine for Daylight Savings Time.
Discover more tips & tricks
Keep your skin happy
See all articles
Shop Featured Skin Care products
Discover More