skin care concerns
Calling All Runners: You Guide To Caring For Your Skin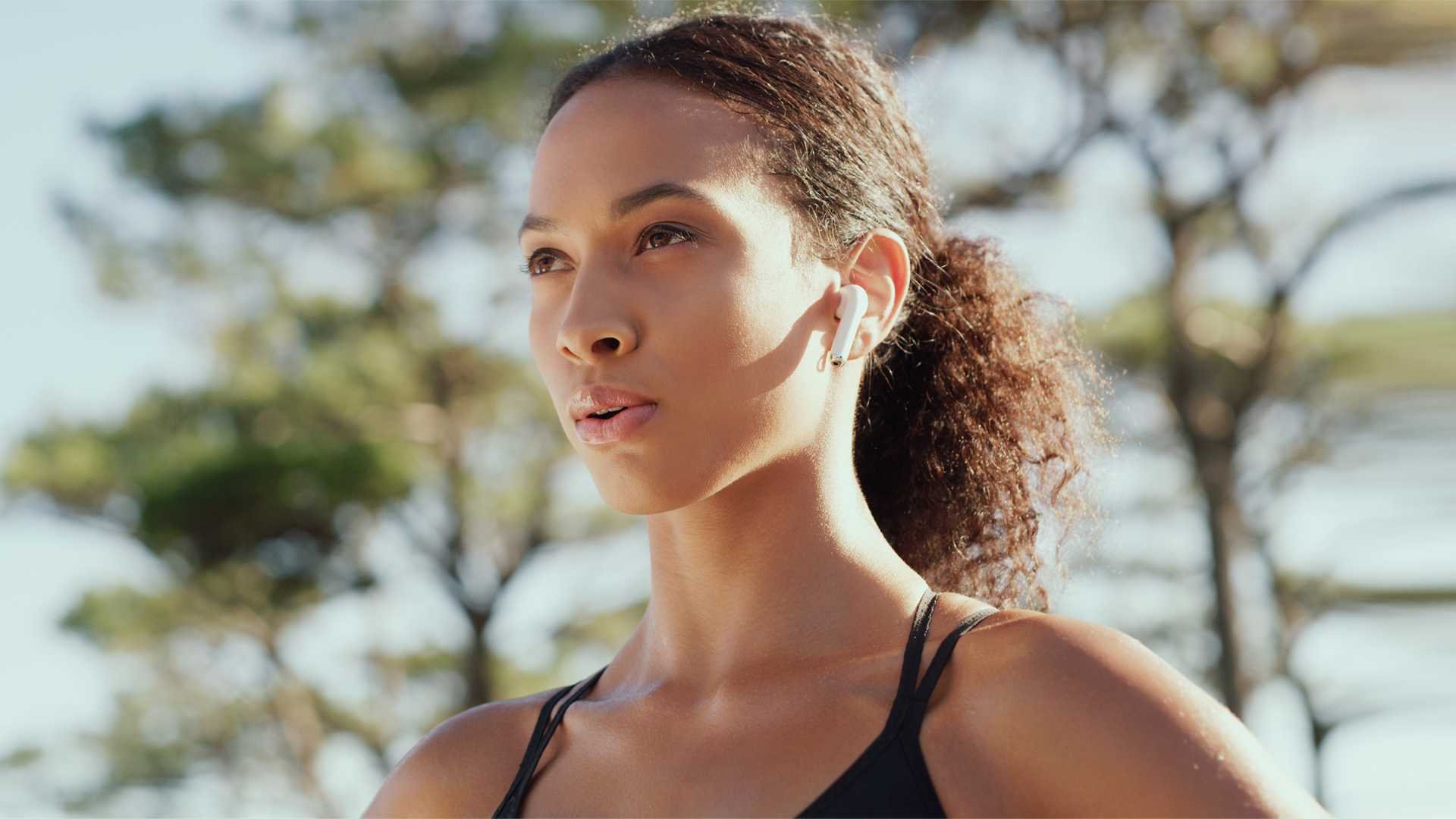 Whether you're a frequent runner or new to the world of cardio, it's easy to fall short on the skin care front. While finding the right running gear and planning out the perfect routes for your runs is essential, it's also important to lock down the right skin care for runners. After all, sweat and sun exposure can take a toll on your complexion. Keep reading to learn the ins and outs of skin care for runners, including how to care for your complexion pre- and post-run.
WHY SHOULD YOU REVAMP YOUR SKIN CARE ROUTINE FOR RUNNING?
Before we get into skin care for runners, it's important to know why you should switch things up in the first place. Every time you run, your face is exposed to dirt, oil, debris, and other elements that can harm your skin. You can also experience increased sweating, dryness, and flaking depending on the climate you're working out in. While you may think that your go-to morning and night regimens will get the job done, you'll need to care for your face both before and after a run to stay in the clear.
HOW TO TAKE CARE OF YOUR SKIN PRE-RUN
Before you reach for your running sneakers and head out for a run, show your skin some love. Follow our guide below to get the ball rolling.
STEP #1: CLEANSE YOUR SKIN
No matter what skin type you're working with, it's important to kick things off with a cleansing session. Since you're going to be running, a sweaty visage is pretty much inevitable. So, it's important to use a gentle facial cleanser to remove impurities. Grab the L'Oréal Paris Micellar Cleansing Water Complete Cleanser Waterproof – All Skin Types, which works to hydrate and purify the skin. Saturate a cotton pad with micellar water and wipe it across your face until your skin is clean.
STEP #2: MOISTURIZE YOUR VISAGE
Once the cleansing step is out of the way, you'll need to follow up with a round of hydration. Hydrating your complexion with the right product can keep a dry, dull-looking complexion at bay. Try a water-based moisturizer like the L'Oréal Paris Hydra Genius Daily Liquid Care - Normal/Oily Skin, L'Oréal Paris Hydra Genius Daily Liquid Care - Normal/Dry Skin, or L'Oréal Paris Hydra Genius Daily Liquid Care - Extra Dry Skin. Each pick is formulated with aloe vera water and hyaluronic acid to provide long-lasting moisture.
STEP #3: DON'T FORGET SPF
If you love to run outdoors, skipping out on broad-spectrum sunscreen is the ultimate no-no. That's because spending prolonged periods of time in the sun without protection can cause damage, leading to visible signs of aging over time. It's essential to apply a broad-spectrum sunscreen before every run—even when it's cloudy out.
You'll also want to take other sun protection measures. Limit your time in the sun (especially between 10 a.m. and 2 p.m., which are the sun's peak hours), seek shade when you're outside, and cover up exposed areas in long sleeves, pants, a broad-brimmed hat, and UV-blocking sunglasses. Don't forget to reapply at least every two hours or after sweating.
If you prefer to pare down your routine, you can choose an offering that combines moisturizer and SPF into one. Pick up the L'Oréal Paris Revitalift Bright Reveal Brightening Day Moisturizer SPF 30 to keep your skin healthy-looking and radiant.
HOW TO TAKE CARE OF YOUR SKIN POST-RUN
You followed a skin care routine before your run, and you put in the effort to actually exercise (sometimes that's no small feat), but that doesn't mean your work is done. After working up a sweat, it's a must to take care of your skin once again. Here's how to do just that.
STEP #1: DOUBLE-CLEANSE
There's almost no better way to ensure a deep and gentle clean than via the double-cleansing trend. As the name suggests, this method is all about cleansing your skin twice. First, with a no-rinse offering and then with a rinse-off option. It may seem like overkill, but this technique goes the extra mile to remove debris, oil, and pollutants from your face. Start by using the L'Oréal Paris Revitalift Radiant Smoothing Wet Cleansing Towelettes, which are formulated to gently exfoliate and remove dirt and impurities from the skin. Simply wipe a towelette across your face until clean.
Follow up with a purifying facial cleanser, like the L'Oréal Paris Pure-Clay Detox & Brighten Cleanser. It's formulated with three pure clays and charcoal for a cleanser that removes impurities from your pores without drying out the skin. Squeeze the product into your hands and add water to transform it from clay to mousse. Gently massage it onto your face in circular motions, avoiding the eye area. Rinse thoroughly and pat dry.
STEP #2: APPLY A FACE SERUM
Next, it's time to up the ante on the hydration front. Serums are always a solid pick since they are lightweight moisturizers that can address a bevy of concerns. Consider adding the L'Oréal Paris Revitalift Derm Intensives 1.5% Hyaluronic Acid Serum to your routine. This essential boasts a lightweight formula that helps to replenish moisture for a plumped, youthful-looking complexion. Apply two to three drops to clean skin on the face and neck, avoiding the eye area.
STEP #3: HYDRATE YOUR SKIN
Of course, you have to add a moisturizer into the mix. After all, healthy-looking skin and hydration go hand-in-hand. Just like your pre-running routine, you'll want to use a product that is suitable for your skin type.
STEP #4: SAY HELLO TO SUN PROTECTION
Last but certainly not least, finish off with sun protection. As we mentioned, sun exposure can wreak havoc on your complexion if you don't take the appropriate steps. Your run may be over now, but if it's still daytime, you'll want to re-up your SPF. You can layer broad-spectrum sunscreen over your moisturizer or choose an offering that provides hydration and an SPF in one—it's all up to you.
Next: 8 Face Yoga Exercises To Add To Your At-Home "Workout"
Discover more tips & tricks
Keep your skin happy
See all articles
Shop Featured Skin Care products
Discover More