skin care concerns
How to Help Keep Oily Skin from Looking Shiny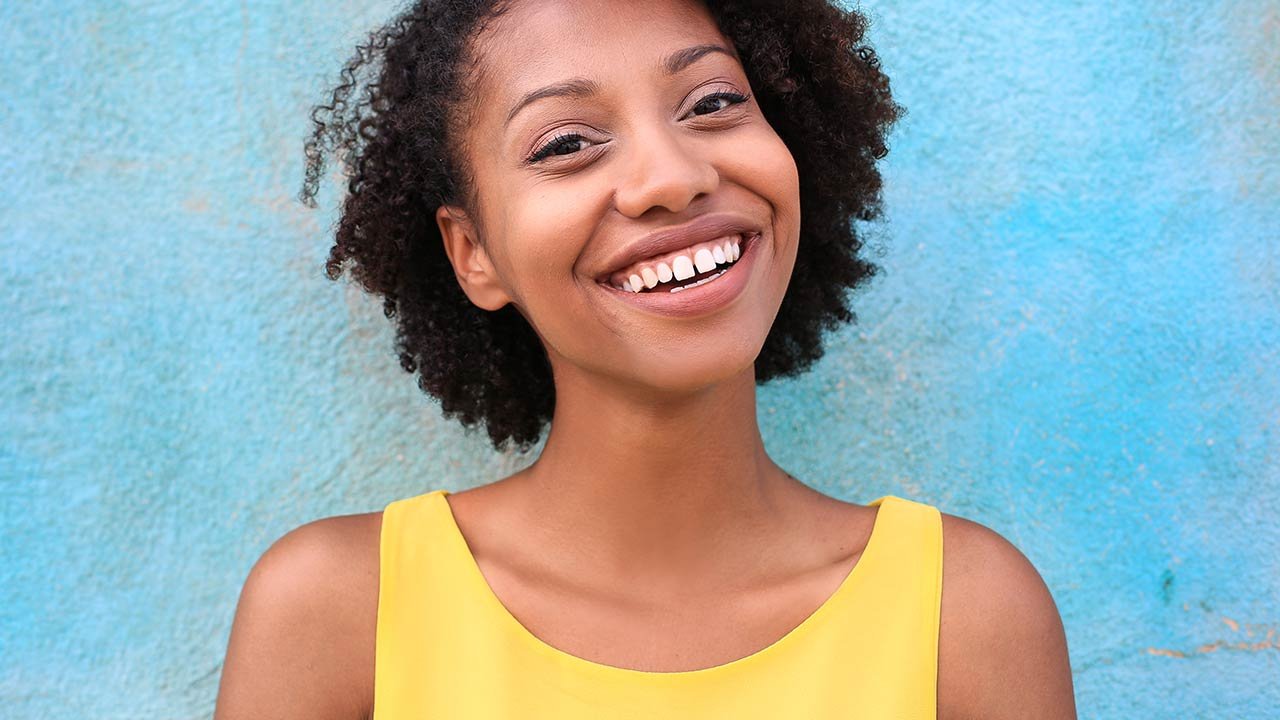 If you have oily skin, then you likely know that it can often start to look shiny by midday. And that can be super-frustrating, especially if you're wearing makeup. So, what can you do? Well, there are a few steps you can take as part of your skin care routine (including investing in skin care products like mattifying facial cleansers and face masks) that can help you keep excess shine at bay. Keep reading for our best tips for reducing the look of shine on oily skin.
Oily Skin Tip #1: Keep Two Facial Cleansers on Hand
Try implementing a double cleansing routine if you have oily skin. As the first step in your double cleanse, use a micellar water that purifies and mattifies, like the L'Oréal Paris Micellar Cleansing Water Complete Cleanser for Normal to Oily Skin. Saturate a cotton round with the micellar water and wipe the pad across your face. Next, use the L'Oréal Paris Pure-Clay Purify & Mattify Cleanser, which is formulated to transform from clay to mousse when you add water. Gently massage the facial cleanser onto your face, then rinse thoroughly with lukewarm water and pat dry.
Oily Skin Tip #2: Avoid Over-Cleansing
Now, you may think you need to cleanse your complexion more if you have oily skin—but that's not actually the case. You should only cleanse your skin twice a day, even if you have oily skin. Over-cleansing can lead to a lack of moisture, and this can cause your skin to create even more oil to make up for that lack, which can lead to your skin looking even shinier. Stick to twice a day cleansings to stay in the clear.
Oily Skin Tip #3: Always Remove Your Makeup Before Bed
Sleeping in your makeup? That'd be a skin care no-no—especially if you have oily skin. Snoozing in foundation and concealer can lead to breakouts, as all that makeup can mix with the dirt and oil that has built up on the surface of your skin throughout the day, clogging pores. Make things easy on yourself by keeping a micellar water on your bedside table so that you can remove makeup quickly and easily—even if you're pooped.
Oily Skin Tip #4: Exfoliate Regularly
The surface of your skin can become congested with built-up dirt, oil, makeup, and dead skin cells. To help keep your oily skin looking clear and purified, exfoliate three times a week with the L'Oréal Paris Pure-Sugar Purify & Unclog Face Scrub. Smooth a small amount onto dry skin, then wet your hands and massage in the face scrub before rinsing thoroughly.
Oily Skin Tip #5: Try Using a Face Mask
One of the best skin care products you can use if you have oily skin is a face mask, like the L'Oréal Paris Pure-Clay Purify & Mattify Face Mask. This face mask helps draw out the buildup of dirt, impurities, and oils, absorb impurities and unclog pores, and reduce the appearance of excess shine. Immediately, skin is perfectly clean and clear and skin looks less shiny. Three times a week, apply a thin layer of face mask to clean, dry skin, leave on for 10-15 minutes, then rinse thoroughly and pat dry.
Oily Skin Tip #6: Never Skip Out on Moisturizer
If you have oily skin, you may think it's wise to skip moisturizing—but this can become a major clear skin fumble. All skin needs regular hydration, including oily skin. What you can do, though, is look for lightweight serums and moisturizers, like the L'Oréal Paris Hydra Genius Daily Liquid Care for Normal to Oily Skin, in place of heavy creams. This moisturizer is formulated with hyaluronic acid and aloe vera water, provides lightweight hydration, and mattifies the appearance of skin. Smooth it on morning and night after cleansing.
To help you tailor your skin care routine even more, check out our article, Best Skin Care Routine for Oily Skin.
Discover more tips & tricks
Keep your skin happy
See all articles
Shop Featured Skin Care products
Discover More