skin care concerns
Can You Prevent Acne?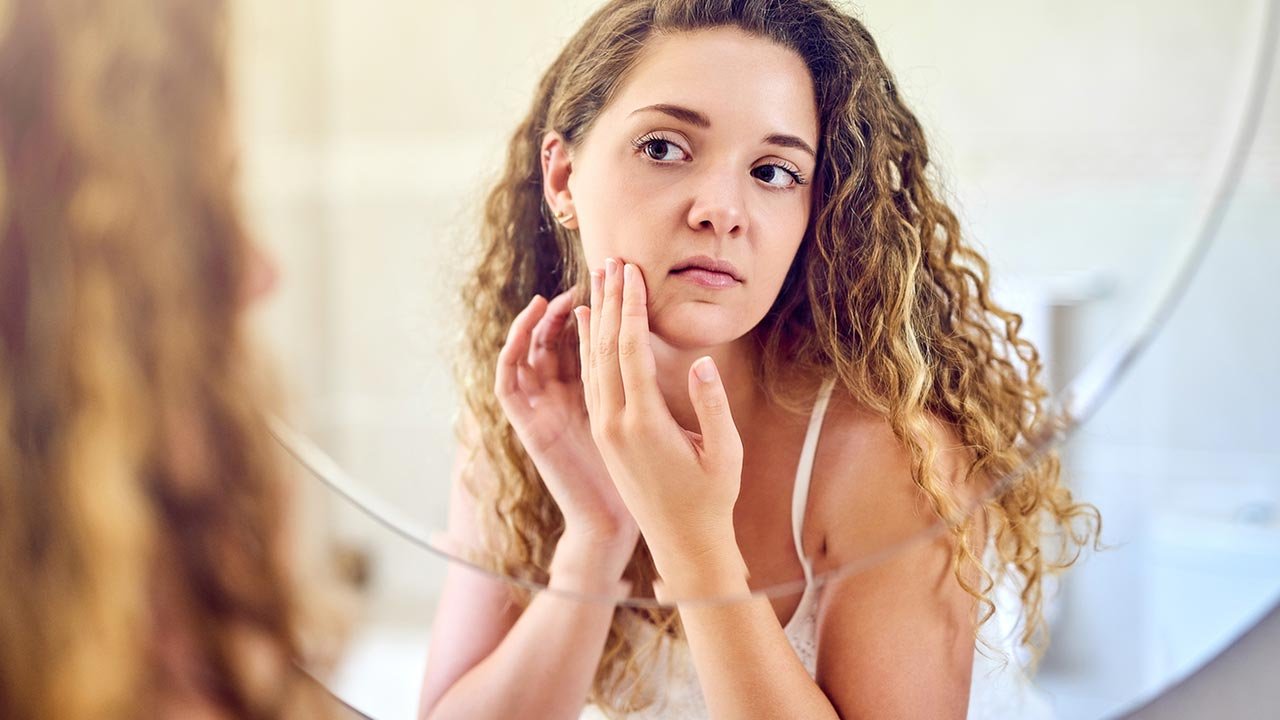 Is how to prevent acne on your mind? With blemishes and acne scars being pretty close to the bane of our existence, we can relate. No one likes the redness or the bumps associated with breakouts, but what can you do about it? Besides curating your skin care routine to manage active acne, it's time to consider whether or not there are different ways you can help prevent this common skin care concern in the first place. Keep reading, as we're about to answer whether or not you can actually prevent acne.
CAN YOU PREVENT ACNE?
It's time to get down to business: Can you prevent acne? The truth is, while there are ways to help make breakouts less frequent, we can't provide you with a magic way to avoid ever having acne. Per the American Academy of Dermatology (AAD), acne is the most common skin condition in the United States. At one point or another, just about everyone will see a pimple grace their skin, but the AAD does note that a dermatologist can help you prevent new breakouts.
While you may not get to skip having acne altogether, if you consider what causes acne and figure out what the source of your breakouts is, you may be able to help stop new blemishes from forming. According to the Mayo Clinic, acne occurs when your hair follicles become plugged with oil and dead skin cells. Acne can be caused by excess oil production, clogged hair follicles, bacteria, and unbalanced hormones. In some cases, stress, diet, and medications can also worsen breakouts.
7 TIPS TO HELP PREVENT ACNE
What can you do to help reduce your number of breakouts? Try these tips from the AAD.
1. Be consistent with cleansing
Do you slack when it comes to washing your face? That will have to change. You should be washing your face twice a day—morning and night—plus after sweating. According to the AAD, perspiration can make acne worse, so the latter is an absolute must. Try using a micellar water, like the L'Oréal Paris Micellar Cleansing Water Complete Cleanser – Normal to Oily Skin, which will be quick to use and gentle on your skin.
2. Take it easy on your skin
Speaking of gentle, that's the name of the game when it comes to preventing and managing acne. You'll want to use gentle, non-irritating products. Your acne could look worse if your skin is dry and red from using overly harsh toners and scrubs.
On that note, the AAD discourages scrubbing your skin at all. Trust us, you won't scrub off your acne, you'll only make things worse.
3. Cleanse your hair, too
You may not have thought washing your hair could be relevant to your skin care routine, but it is. You'll want to shampoo regularly, washing daily if your strands are oily. (Read our article, How Often Should You Wash Your Hair?, for more.)
4. Don't partake in pimple popping
We know, we know, popping pimples has become something of a pop culture trend, but don't let that convince you it's a good idea. You'll do better taking a hands-off approach—literally—with your skin. Touching your face, with all the bacteria your hands come into contact with, can lead to flare-ups, and popping or picking at acne can make breakouts stick around for longer and worse, it could result in scarring.
5. Switch to non-comedogenic products
It's possible that you're using products every single day that actually make it more likely you'll breakout. There are certain oils and ingredients that can cause breakouts, and they're actually in more products than you might think. The AAD recommends using only products that are labeled as non-comedogenic or say they won't clog pores.
Not sure where to start? Here are a couple of our non-comedogenic essentials.
L'Oreal Paris True Match Super Blendable Makeup: For an easily blendable foundation formula that can match both your skin tone and undertone, reach for any one of True Match Super Blendable Makeup's 45 true-to-skin shades.
L'Oréal Paris Studio Secrets Professional Magic Perfecting Base Face Primer: Suitable for all skin types, this lightweight makeup primer can smooth the look of lines and minimize the look of pores and imperfections. The result is skin that's velvety smooth and prepped for makeup.
6. Stop sharing beauty products and tools
Sharing is caring—unless it leads to acne. Using someone else's makeup or the tools they use to apply it, like their makeup brushes, can cause blemishes. The AAD confirms that acne isn't contagious; it's just that there can be acne-causing bacteria on the products and tools that end up transferring to your skin. No thanks!
7. Don't let your workout wreck your skin
Exercise is undeniably good for you, but is it good for your skin? Well, the AAD shares that it won't be if you get aggressive when toweling off sweat during your workout. Using a towel to wipe away sweat can be irritating, so play it safe and use a soft, clean towel to pat your skin.
Next: What Is Cystic Acne?
Discover more tips & tricks
Keep your skin happy
See all articles
Shop Featured Skin Care products
Discover More