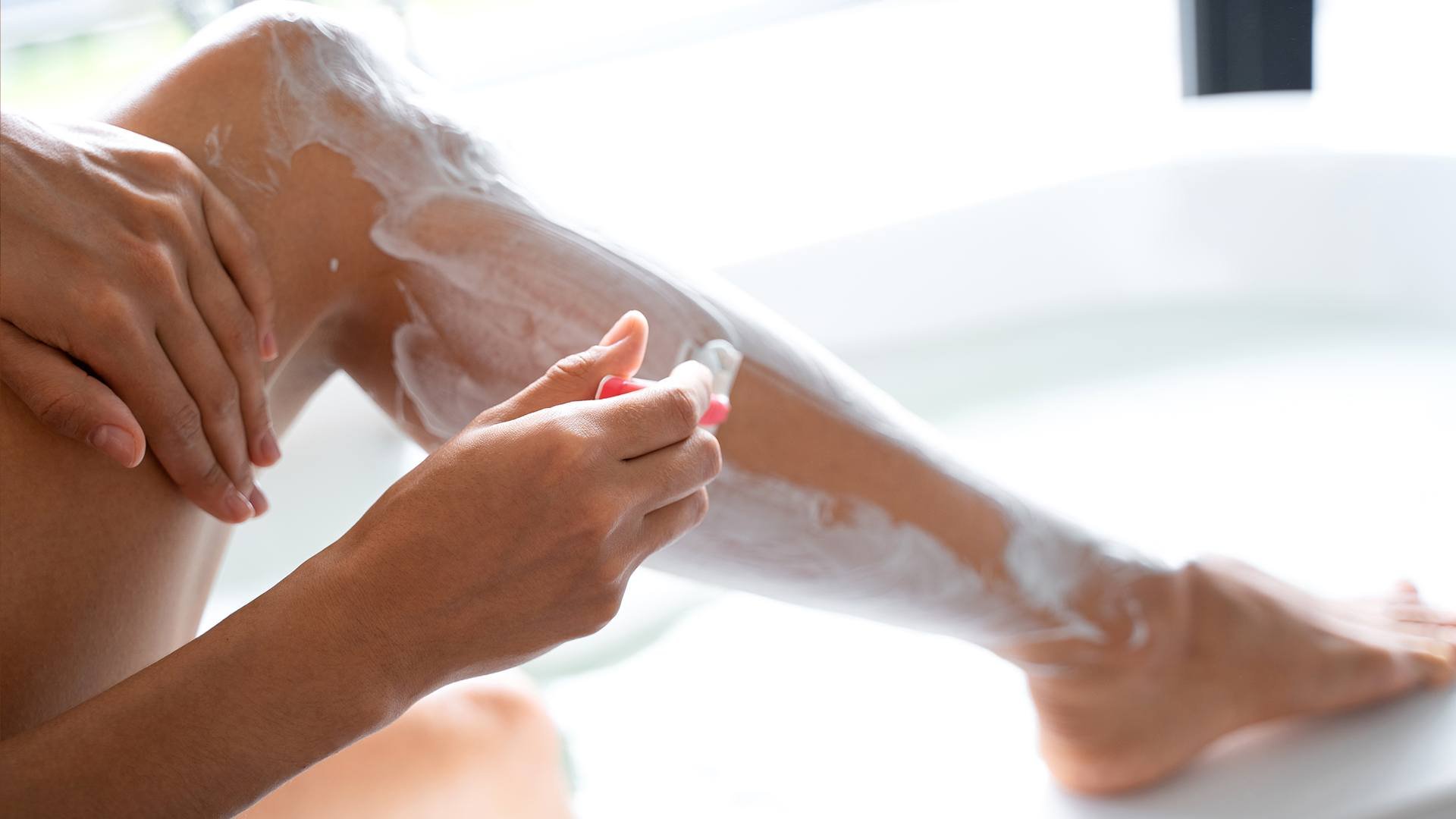 skin care concerns
How to Get Rid of Razor Bumps
There is no denying that razor bumps are the bane of every shaver's existence. Even when you think you've shaved your skin the proper way, those pesky bumps can spring up and take a toll on how your skin looks and feels. While it's easy to think this common skin care concern is inevitable, unless you give up shaving, there are ways to help manage visible razor bumps and prevent them in the first place…with a little effort. Keep reading to get the full scoop on what to do about shaving bumps.
WHAT CAUSES RAZOR BUMPS?
First things first, it's time to answer the age-old question: What causes razor bumps? According to the National Center of Biotechnology Information (NCBI), razor bumps, also known as pseudofolliculitis barbae, are caused by hair follicles penetrating the skin and causing an inflammatory response. Simply put, strands of hair curl backward and grow into the skin after shaving. This is known as an ingrown hair. The NCBI also shares that razor bumps can cause hyperpigmentation and scarring.
Notice razor bumps are more of an issue for you than your friends? Well, as it turns out, some people could be more prone to getting them. The NCBI states that razor bumps can happen to anyone, but are particularly common with African Americans and those with naturally curly hair. Since the hair follicle is curved, it's easy for the hair to penetrate the skin after a close shave.
HOW TO GET RID OF RAZOR BUMPS
Are you here because shaving bumps have made an appearance? If so, you probably want to learn how to get rid of razor bumps fast. Unfortunately, while you can't snap your fingers and be rid of them, there are a few things you can do to help minimize their appearance and lessen the chances of causing irritation while shaving. Per the NCBI, topical medications such as corticosteroids, antibiotics, and benzoyl peroxide have been known to treat razor bumps successfully. THE NCBI also reveals that topical clindamycin and benzoyl peroxide can be used to reduce inflammation on the skin's surface.
HOW TO PREVENT RAZOR BUMPS
Prefer not to deal with bumps at all? It's a big wish, but to start moving in the right direction, follow these helpful tips to keep skin smooth:
1. PREP YOUR SKIN BEFORE SHAVING
Before you pick up your razor, you should always make sure that your skin has been prepped for your shaving sesh. According to the American Academy of Dermatology (AAD), you should wet your skin and hair to help soften it. Keep in mind, while hot water feels amazing on your skin, lukewarm H2O is the better option. Super-hot temps can strip your skin of its natural oils, leaving it feeling dry. Play it safe and turn down the dial.
2. USE A SHAVING CREAM OR GEL
When a smooth, comfortable shave is what you're after, using a shaving cream or gel is key. If you have very dry or sensitive skin, the AAD recommends seeking out a product that's labeled for use on sensitive skin.
3. SHAVE IN THE DIRECTION YOUR HAIR GROWS
When it comes to keeping razor bumps at bay, this step is very important. Per the AAD, you should always shave in the direction that your hair grows. Shaving against the grain can help keep shaving bumps and ingrown hairs from appearing and also limit the chances of irritating your skin.
4. MOISTURIZE, MOISTURIZE, MOISTURIZE
No matter what skin type you're working with, moisturizer should be a key part of any skin care routine—and that holds true when it comes to your body routine and shaving. Reach for a nourishing body lotion or body cream to envelop your skin with moisture after you finish in the shower.
5. CLEAN YOUR RAZOR
Just as you clean your makeup brushes and tools, you should always make it a point to clean your razor. In fact, you want to clean your razor after every use to ensure that dirt, oil, debris, and bacteria are removed to protect your skin from bacteria. If you find that your razor is looking a little on the rusty side, it's best to toss it. After all, you don't want to risk razor bumps or any other skin irritations.
Next: 8 Shaving Mistakes You Could Be Making—and What to Do Instead
Discover more tips & tricks
Keep your skin happy
See all articles
Improve your routine
Show your new look more love:
makeup