skin care concerns
How To Manage Hormonal Acne On Your Period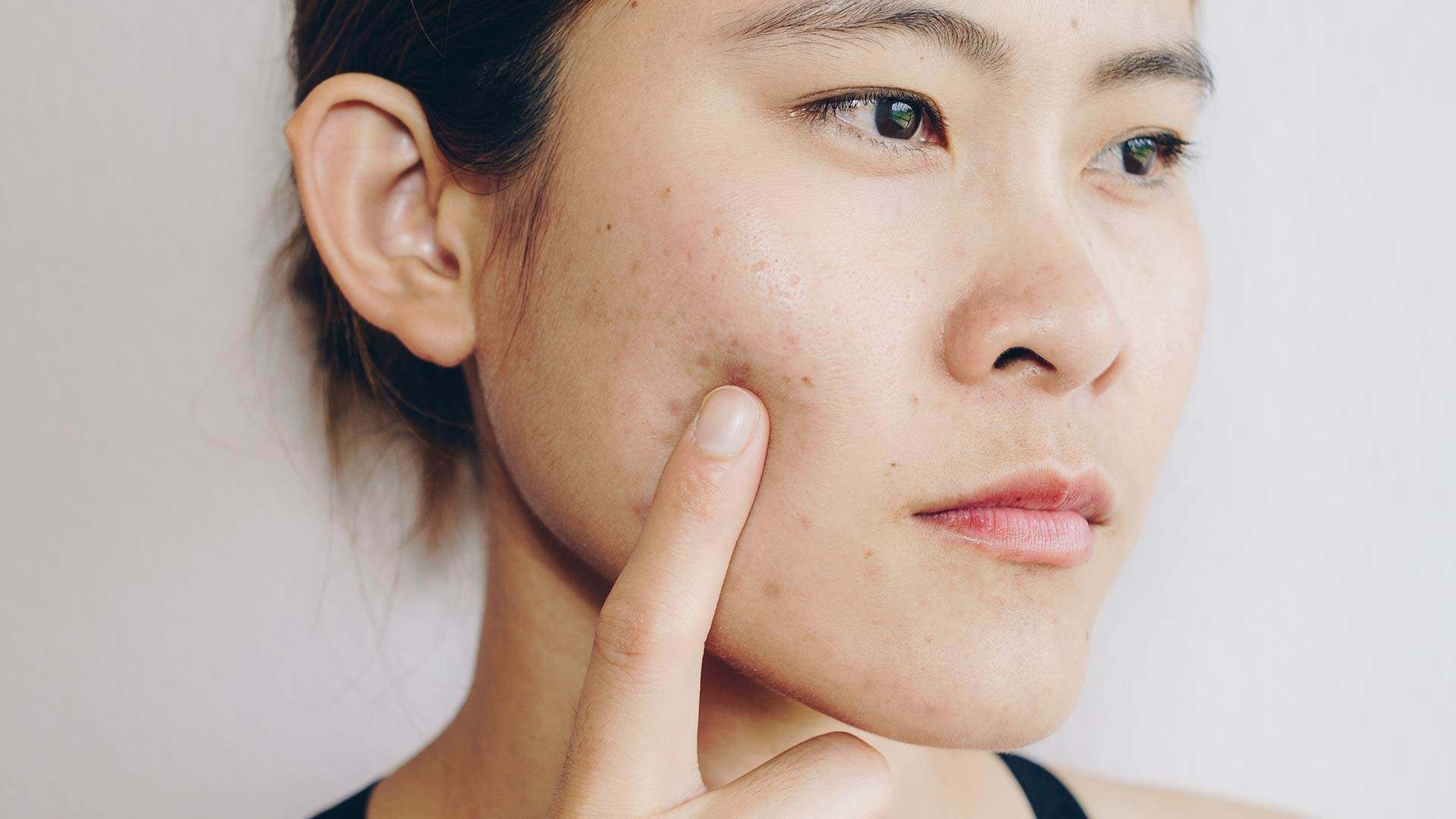 When it comes to acne, it's probably safe to say hormonal acne can be one of the most frustrating types to deal with. As if getting your period each month wasn't annoying enough, having breakouts at the same time seems unfair. Unfortunately, it happens. What you can do, however, is curate a skin care routine to address those unwanted pimples and blemishes. Below, we're sharing our skin care guide for hormonal acne, so you don't have to stress over pimples during your next period.
WHAT CAUSES HORMONAL ACNE?
Before we get into our product picks to address hormonal acne, let's go over what causes hormonal breakouts when you're on your period. According to the American Academy of Dermatology, fluctuating hormone levels, such as around a woman's period, can result in adult acne. This is because, per the Mayo Clinic, when you're menstruating, there is a surge of hormones that stimulates the sebaceous glands, increasing oil production and resulting in skin concerns like hormonal cystic acne and chin breakouts.
FOUR OPTIONS TO CONSIDER IF YOU HAVE HORMONAL ACNE
When it comes to managing hormonal acne, there are different options to consider. Below, we're diving into four, courtesy of the Cleveland Clinic, that can help.
1. Benzoyl peroxide. You're likely familiar with this ingredient, but it's still one worth mentioning. Benzoyl peroxide is an over-the-counter drug for the treatment of acne. It works by targeting surface bacteria. You can typically find this ingredient in spot treatments designed to manage acne. Benzoyl peroxide cleansers are also popular. Keep in mind that the higher the concentration of benzoyl peroxide, the more likely it is that your skin will feel dry and irritated after use.
2. Retinoids. A derivative of vitamin A, retinoids are another over-the-counter option available to help clear blackheads, whiteheads, clogged pores, and acne blemishes. Keep in mind that retinoids can irritate your skin at first, but with time and the proper moisturization, your skin can look and feel restored.
3. Antibiotics. Certain antibiotics, including topical and oral options, can help control surface bacteria and, in the process, manage acne breakouts. These typically work best when combined with benzoyl peroxide or retinoids, but you won't have to figure that out on your own. Visit your dermatologist, and they can help you find the right plan for your skin.
4. Birth control. This type of hormone therapy involves low-dose estrogen and progesterone pills that women can take orally to help regulate hormone levels. As with any kind of prescription medicine, you'll want to consult with your doctor to determine if taking birth control is right for you and your complexion.
HOW YOUR SKINCARE ROUTINE MAY HELP
In addition to the above, maintaining a proper skin care routine is important to help manage oily, acne-prone skin, especially when on your period. We recommend adding the following skin care steps to your routine.
1. Cleanse. During your period, make sure you aren't skipping regular cleansing. Even if you're tempted to curl up in bed earlier than normal, keep micellar water like the L'Oréal Paris Micellar Cleansing Water Complete Cleanser - All Skin Types on your bedside table, and you can get clean quickly. Powered by micelle molecules, this is gentle on the skin while removing makeup, dirt, and impurities in one step. Simply saturate a cotton pad and wipe it over your face to cleanse—no rinsing required.
2. Exfoliate. Exfoliating with a gentle face scrub to help unclog pores is another must. Try the L'Oréal Paris Pure-Sugar Purify & Unclog Kiwi Scrub.
3. Moisturize. Just because you're experiencing hormonal acne doesn't mean you should skip out on moisturizer. In fact, moisturizer helps keep your skin hydrated, and when skin isn't hydrated, it may overproduce oil in an effort to balance your skin. That's right, excess oil can actually be a result of not moisturizing enough. If your acne is accompanied by an oily face, look for a moisturizer that can help mattify your complexion, like the L'Oréal Paris Hydra Genius Daily Liquid Care - Normal/Oily Skin. Smooth it on as the last step in your skin care routine every morning and night after cleansing.
Discover more tips & tricks
Keep your skin happy
See all articles
Shop Featured Skin Care products
Discover More