skin care concerns
11 Healthy-Looking Skin Tips You Need to Try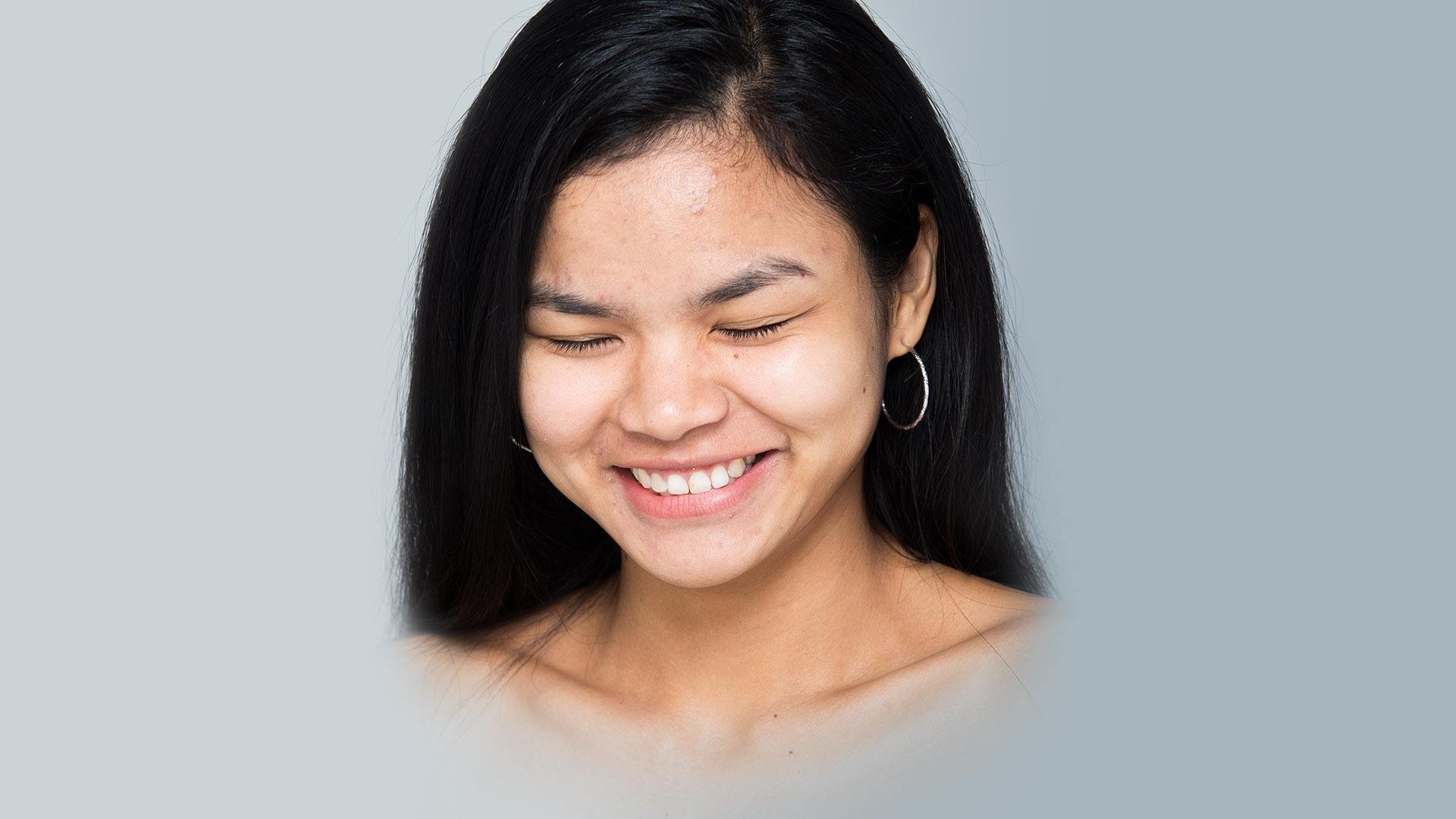 There is no denying that healthy, beautiful-looking skin is a top priority. But whether you're battling oily skin or dry skin, it can often seem as if healthy skin is out of reach. Even if you follow a strict skin care routine, a blemish or two can pop up out of the blue, and your skin can get flaky from time to time. However, luckily for you, skin with a healthy-looking glow and tone is 100% attainable, with the right tips. To keep your complexion looking its best, seek out healthy skin tips that promote a balanced complexion. Below, we're sharing 11 tips we're confident you can work into your current routine to help promote healthy-looking skin.
TIP #1: CLEANSE YOUR SKIN REGULARLY
We can't say this enough: You should always cleanse your skin, twice a day, to help keep dirt, oil, and debris at bay. Since skin comes in contact with various impurities throughout the day, it's important to follow a regular cleansing schedule to prevent breakouts from becoming a factor.
Keep in mind, you should also make it a point to cleanse skin after sweating to ensure that your skin is fresh and clean. Kick off your routine every day with the L'Oréal Paris Pure-Clay Detox & Brighten Cleanser. Formulated with three pure clays and charcoal, the clay-to-mousse cleanser will purify skin of dirt, oil, and pollution without over-drying.
TIP #2: USE LUKEWARM WATER
We all know how great hot water feels when it hits your skin, but it's not the best choice when it comes to how your skin looks or feels long term. See, super-hot H2O strips skin of its natural oils, which can give your skin a more dry and dull appearance. Keep it simple and turn down the dial.
TIP #3: EXFOLIATE
When it comes to healthy skin tips, exfoliation is an absolute must. See, exfoliation works wonders to slough away dead skin cells, which helps skin look its very best. And while you may think that exfoliation is only reserved for specific skin types, the truth is, everyone can benefit from adding exfoliation to their routine. The key is to ensure that you're not exfoliating too much, as that can have adverse effects on your skin. Since some skin types can handle everyday exfoliation and others should stick with scrubbing just once a week, you'll need to pay attention to your skin to see what works for you.
As for what to exfoliate with, we're fans of using a gentle face scrub. Try any of the scrubs below, all of which double as lip and face exfoliators!
L'Oréal Paris Pure-Sugar Purify & Unclog Kiwi Scrub: This scrub is made with kiwi seeds and three pure sugars for a formula that purifies skin and leaves it with a radiant finish. After use, pores are tighter, less visible, and skin feels refreshed and balanced.
L'Oréal Paris Pure-Sugar Smooth & Glow Grapeseed Scrub: Formulated with finely ground acai, nutrient-rich monoi, and grapeseed oils along with pure sugars, this scrub covers all your bases for an effective exfoliation session. Immediately after use, your skin will sport a baby-soft feel with a glowing finish.
L'Oréal Paris Pure-Sugar Nourish & Soften Cocoa Scrub: Combining rich cocoa butter, luxurious coconut oils, and three pure sugars, this scrub melts onto skin for a super smooth exfoliating experience. As a result, your skin looks and feels soft, smooth, and supple.
L'Oréal Paris Pure-Sugar Resurface & Energize Kona Coffee Scrub: It's time to wake up tired-looking skin with this energizing face scrub. Formulated with a blend of three pure sugars and Kona coffee grounds, this offering immediately looks smooth and rejuvenated.
TIP #4: MOISTURIZE, MOISTURIZE, MOISTURIZE
Now that exfoliation is out of the way, it's time to add a facial moisturizer into the mix. After all, healthy-looking skin and long-lasting hydration go hand in hand. Give your skin the TLC it deserves with the help of the L'Oréal Paris Hydra Genius line. Pick your potion!
L'Oréal Paris Hydra Genius Daily Liquid Care - Normal/Dry Skin: Like it or not, pollution and UV rays can damage the skin's moisture barrier, which leads to increased loss of moisture and causes skin to become drier. This moisturizer is formulated with hyaluronic acid and aloe vera and works to provide skin with intense hydration. It also envelops skin with moisture for a radiant look.
L'Oréal Paris Hydra Genius Daily Liquid Care - Normal/Oily: Contrary to popular belief, oily skin needs moisture just like other skin types. Since external factors like UV rays and pollution can affect your skin's moisture barrier, cause a loss of moisture, and increase oil production, your skin needs a little extra love to stay in proper shape. Formulated with hyaluronic acid and aloe vera, this moisturizer comes in handy to provide your skin with hydration that lasts. Not to mention, it has a matte finish that helps to reduce the appearance of excess shine.
L'Oréal Paris Hydra Genius Daily Liquid Care - Extra Dry Skin: Is your skin drier than dry? Dry skin tends to have a weak moisture barrier that's no match for external factors like UV rays and pollution. And with dry skin not being able to retain moisture, it can easily become extra dry and uncomfortable. Formulated with hyaluronic acid and aloe vera, this moisturizer glides on to provide skin with instant moisture that goes the distance.
TIP #5: GET YOUR BEAUTY SLEEP
Not getting enough sleep? It may be time to start! According to the American Academy of Dermatology (AAD), sleep gives your body time to refresh and renew itself, which is exactly what your skin needs. So, make sure you carve out enough time to catch some Z's for your skin to reap those benefits.
TIP #6: PROTECT YOUR SKIN FROM THE SUN
No matter how much you want to rush outside and soak up the sun, it's essential to take sun protection measures. See, spending prolonged periods in the sun without the proper protection can cause skin damage, which can lead to visible signs of aging over time. To stay in the clear, you'll want to protect your skin with a broad-spectrum sunscreen every day (even when it's cloudy out). Pick up the L'Oréal Paris Revitalift Bright Reveal Brightening Day Moisturizer SPF 30, which combines a moisturizer and a sunscreen into one. It's a great pick if you're looking to pare down your skin care routine and don't want to have separate moisturizer and SPF steps.
TIP #7: MAINTAIN A HEALTHY DIET
One of the best healthy skin tips? Maintaining a healthy diet! According to the AAD, greasy foods and pastries can wreak havoc on your skin and cause breakouts to occur. Research also shows that cow's milk can be connected to acne. While we're not saying that you should stay away from these foods altogether, keep your diet in mind and try to strive for balance.
Editor's tip: Want to learn more about food and your skin? Check out our article, Beauty Foods: Beauty from the Inside Out.
TIP #8: TAKE STEPS TO DE-STRESS
While life can sometimes be stressful, it's essential to de-stress as much as you can. Not only can stress play a role in your overall health, but it can also get in the way of your ability to achieve healthy-looking skin. Per the Mayo Clinic, uncontrolled stress can make your skin more sensitive and trigger breakouts. Lucky for you, there are many ways you can manage stress. From taking more self-care days to catching up on sleep, de-stressing can go a long way in achieving healthy skin.
TIP #9: GET A FACIAL
Your skin needs TLC, and a facial is a great place to start. Not only can a facialist help you address various skin care concerns, but they may also offer you new healthy skin tips to try! Head on over to our article, What to Expect When Getting a Facial, for the 4-1-1.
TIP #10: REMOVE YOUR MAKEUP BEFORE BED
If there is one thing you should do before you get some shut-eye, removing makeup easily tops the list. Since makeup can mix with dirt, oil, and other impurities overnight, you run the risk of tackling breakouts in the future. Always make sure to remove your makeup at night. For this step, we love the L'Oréal Paris Revitalift Radiant Smooth Wet Cleansing Towelettes, which nourish skin, boost radiance, and remove all traces of makeup so you can sleep soundly.
TIP #11: VISIT A DERMATOLOGIST
We couldn't share healthy skin tips without mentioning dermatologists. When it comes to the health of your skin, there's no one better to turn to than a derm. A board-certified dermatologist can give you skin care recommendations and prescribe specific products to help get your skin where you want it.
Discover more tips & tricks
Keep your skin happy
See all articles
Shop Featured Skin Care products
Discover More