skin care concerns
Embrace Your Oily Skin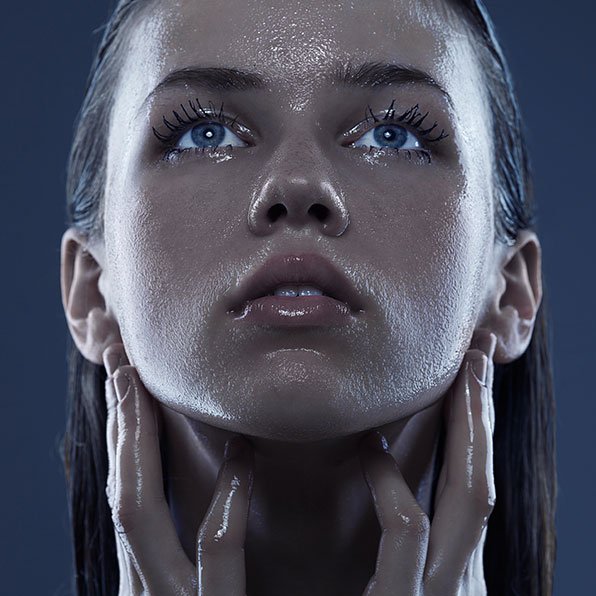 While you may have spent years, even decades, battling your oily skin, now is the time to start thinking differently. Good skin is skin that is hydrated – and oily skin typically produces enough natural oils to keep skin moisturized. The trick to good skin that is clear of blemishes involves learning how to balance oily skin with the right cleansing and moisturizing routine.
There may be many reasons why you have oily skin. If your mom, dad or siblings have oily skin you are more likely to have oily skin too. Hormones and stress may also play a role in how oily your skin might be. Care for your oily skin with advice from skin expert Vanessa Hernandez, L'Oréal brand ambassador and Los Angeles aesthetician.
Cleanse smarter. Use a bubbly, foaming gentle cleanser in the morning and at night. Foaming cleansers can cut through grease better than creamy cleansers. If you have oily skin, look for cleansing products that have LHA or glycolic acid.
Exfoliate more. It's all about exfoliating and keeping skin fresh. For most, exfoliating two to three times a week if best– just be sure to not over-dry the skin and consult your dermatologist for their recommendation.
Hydration is key. You shouldn't skip moisturizing just because you have oily skin, it stills needs moisture; consider a lightweight moisturizer with SPF for daytime and an oil-free cream for nighttime.
Try facial oils. Oily skin also needs hydration; over-drying is a retro way of thinking. People with oily skin should use facial oils just at night not during the day to avoid excess shine.
Blot throughout the day. Keep a pack of blotting papers in your purse and give your T-Zone and other oily areas a few gentle pats every few hours.
Keep your beauty tools clean. Your makeup brushes and puffs come into contact with your skin everyday and oils can transfer from your face to your tools. Keep your brushes and puffs oil-free by cleaning them two to three times a week.
Matify with RevitaLift® Miracle Blur. Finish off your routine with a skin smoother that sits above the surface of the skin, it controls shine and leaves a velvety smooth finish concealing the size of your pores – and fine lines and wrinkles.
Remember, oily skin means you already have good skin. Learn how to effectively balance it with moisture and avoid creating excess shine.
Discover more tips & tricks
Keep your skin happy
See all articles
Shop Featured products
Discover More