skin care concerns
How to Take Care of Dry Skin This Fall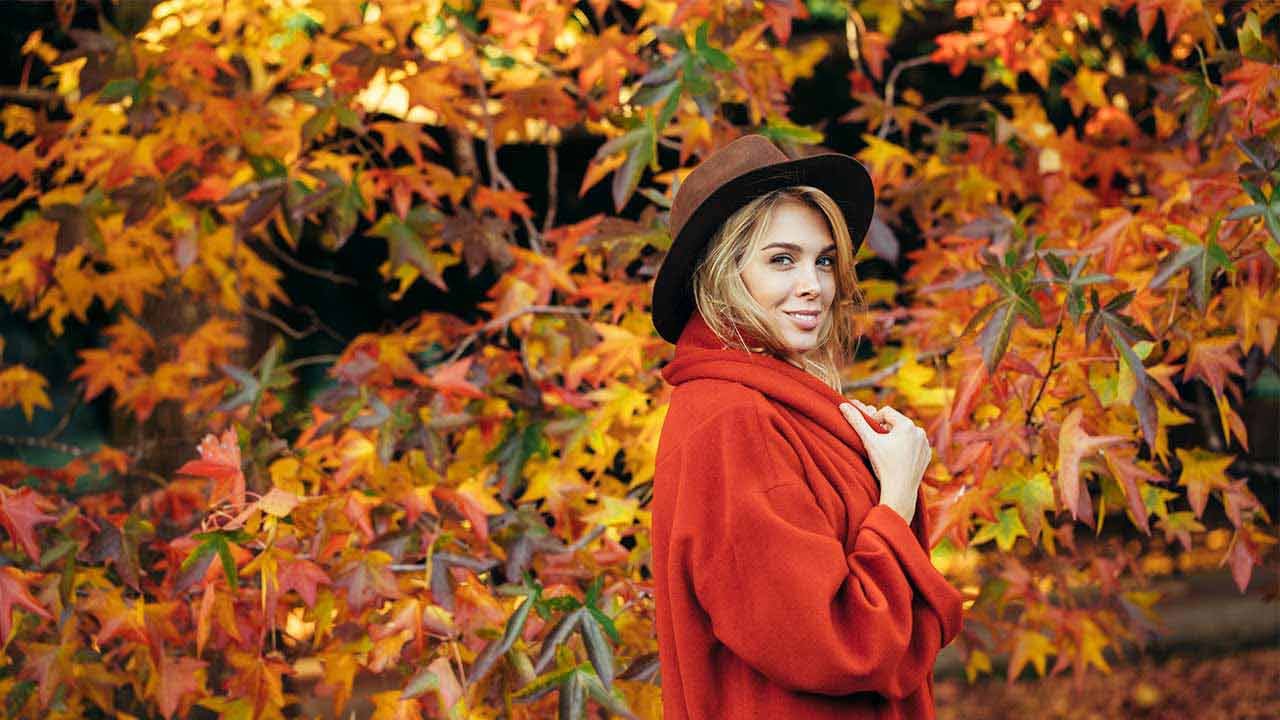 As much as it would sometimes be nice to take a little vacay from your complexion responsibilities, taking care of your skin is a job that doesn't offer any breaks—even when the seasons shift. It's easy to get caught up in thinking that once summer passes, there's less required of you from your skin, but that isn't quite the case, especially if you have dry skin. As fall hits and the weather starts veering straight towards winter-like conditions, your skin still needs plenty of TLC. So, follow our six (super-easy!) tips below, to take care of dry skin this fall.
Dry Skin Tip #1: Don't Forget to Moisturize
There's no question about it: moisturizing is important for all skin types, all year long. You could argue it's even more necessary for those with dry skin, especially during months when the weather is on the cooler side. That means come fall, you'll want to ensure you don't forget to hydrate your complexion—morning and night. Start and end your day on the right note by smoothing on a water-based moisturizer formulated for your skin type. Try the L'Oréal Paris Hydra Genius Daily Liquid Care for Normal to Dry Skin or L'Oréal Paris Hydra Genius Daily Liquid Care for Extra Dry Skin, both of which are formulated with hyaluronic acid and aloe vera water to help provide long-lasting hydration.
Dry Skin Tip #2: Keep Using Broad-Spectrum Sunscreen
When summer ends, don't be so quick to push your sunscreen to the back of the shelf. Sun protection should be a priority 365 days out of the year. Even when it's cloudy and chilly outside, you should still apply a broad-spectrum sunscreen with an SPF of 15 or higher daily as directed. In addition to that, remember to reapply at least every two hours (or immediately after swimming or sweating), limit your amount of time in the sun (especially during peak hours, which are between 10 a.m. and 2 p.m.), seek shade, and cover up exposed areas in long sleeves, pants, a broad-brimmed hat, and UV-blocking sunglasses. Then go ahead and enjoy pumpkin picking and other fall outdoor activities!
Dry Skin Tip #3: Turn Down the Temp
You may not be in control of the temperature outside, but you certainly have a say when it comes to your showers. For dry skin types, there's no excuse for spending time in steamy showers. They might feel mighty relaxing, but they're not the best for your skin. Too much time in hot water can strip your skin of essential oils, which can leave you feeling drier. Crank down the dial, settling for bathing in lukewarm water. It may not be quite as satisfying when you're trying to warm up, but your skin will surely thank you. (Here are 5 Ways to Improve Your Shower Routine.)
Dry Skin Tip #4: Put on Primer
You may not think that primer can be useful if you have dry skin, but that's not actually the case. Using a primer, like the L'Oréal Paris Studio Secrets™ Professional Magic Perfecting Base, on dry skin can help create an even canvas for the rest of your makeup application. If you've ever tried to apply makeup over dry, flaky skin, you know how frustrating it can be. A thin layer of primer can help keep foundation and concealer from catching on dry patches, drawing unnecessary attention to a flaky complexion. Instead, primer helps create an even base, allowing you to smoothly apply face makeup for a flawless finish.
Dry Skin Tip #5: Avoid Powder Products
After applying primer, think carefully about which makeup you use this fall. Dusting on powders, whether it's blush or foundation, can may not be the right choice for dry skin. Powder products have a tendency to settle into fine lines and spots where skin is dry, making them all too obvious. The fix is super simple—just skip powders. Instead, choose liquid makeup formulas, like the L'Oréal Paris Infallible Pro Glow Foundation and L'Oréal Paris Infallible Pro Glow Concealer.
For more tips on caring for dry skin, check out our article, 14 Skin Care Rules for Dry Skin Types.
Discover more tips & tricks
Keep your skin happy
See all articles
Shop Featured Skin Care products
Discover More