skin care concerns
This Is How to Handle Dry Skin Around Your Nose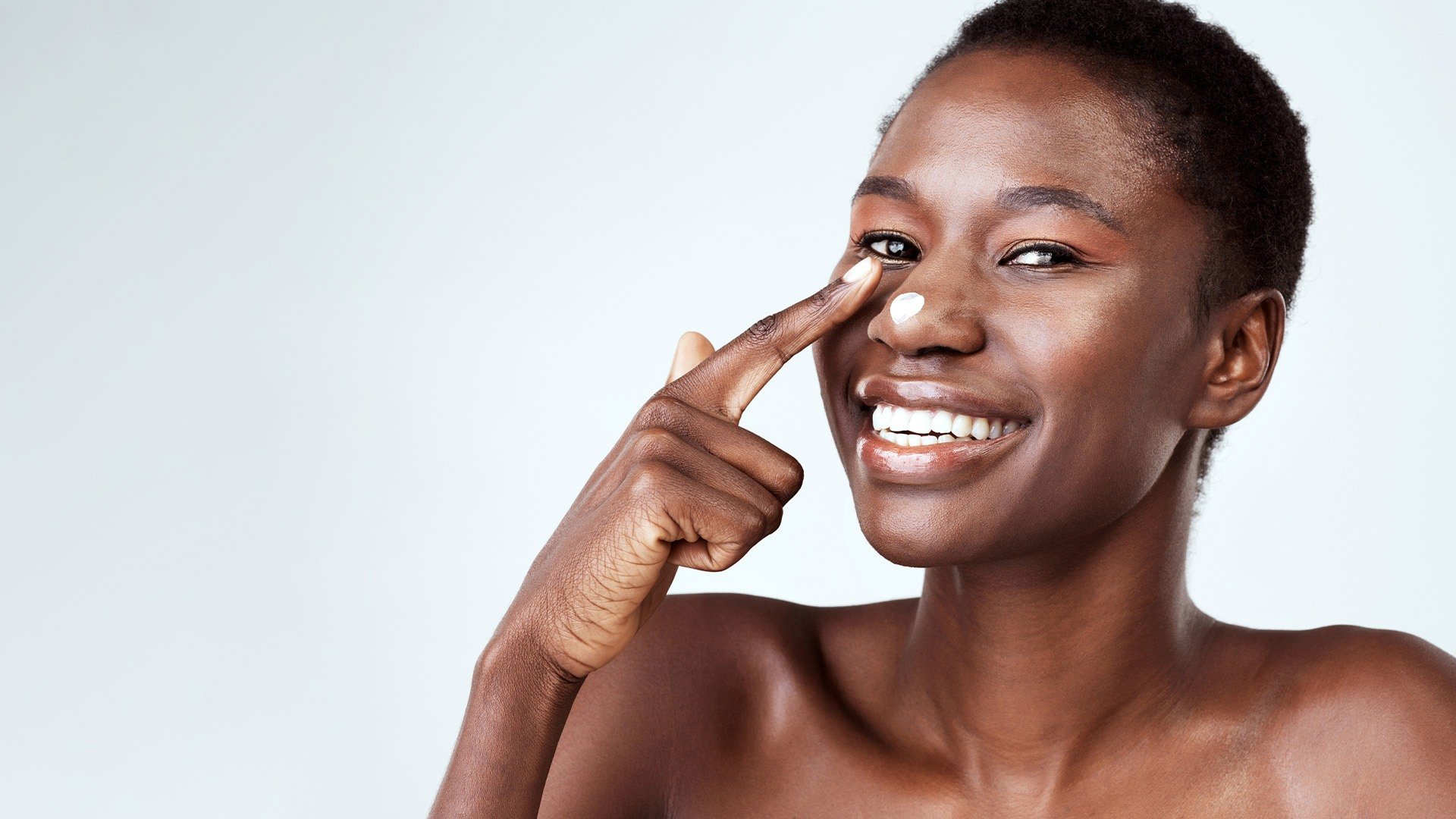 Dry skin around your nose is no joke. As if dealing with dry skin wasn't bad enough, now you have to figure out how to manage dryness in a hard-to-reach area. Not only is it unappealing, but it can also take a toll on your otherwise flawless makeup application. If this skin care woe is something you can relate to, you've come to the right place. Here, we're sharing just how to handle dry skin around your nose and breaking down why you might be dealing with this issue in the first place.
5 CAUSES OF DRY SKIN AROUND YOUR NOSE—AND HOW TO HANDLE THEM
Ready to dive into the culprits behind your dry nose? Here's the deal.
CAUSE #1: YOUR CLEANSER IS TOO HARSH
Harsh, abrasive cleansers can cause your skin to flake and dry out, and that includes the skin around your nose. This is especially true if you already have dry skin!
SOLUTION: OPT FOR A GENTLE CLEANSING METHOD
Make sure to look for a cleanser specifically formulated to clean without drying out your skin. Look for a gentle cleansing option like micellar water, which is powered by micelle molecules that cluster together to surround and lift away impurities and makeup with no rinsing or harsh rubbing. Give the L'Oréal Paris Micellar Cleansing Water Complete Cleanser Waterproof - All Skin Types a try.
CAUSE #2: YOUR SKIN IS DEHYDRATED
Okay, this may seem obvious, but it's worth mentioning! Of course, dry skin is lacking some much-needed hydration. This is especially true during the winter months (more on that later).
SOLUTION: KEEP YOUR SKIN MOISTURIZED
Make sure to keep your skin properly hydrated with the help of an ultra-moisturizing lotion or balm. We're fans of the L'Oréal Paris Age Perfect Hydra Nutrition Manuka Honey All Over Balm - Face, Neck, Chest and Hands, which wraps skin in soothing moisture to soften skin that feels tight and uncomfortable. Beyond moisturizer, you should also consider using a humidifier. Why? Learn all about it in our article, Are There Benefits of Steaming Your Face?
CAUSE #3: THE WINTER WEATHER IS HARSH
Remember how we mentioned winter? Well, it can be a leading cause of dry skin around your nose. This is because with winter comes cold, dry, and windy weather—not the most ideal environment for your poor skin!
SOLUTION: PREPARE YOUR SKIN TO BRAVE THE COLD
Before heading out the door on a chilly winter day, apply a bit of petroleum jelly around your nose. This will serve as a protective barrier against the harsh weather. Alternatively, you can also wear a scarf and use it to hide your nose from the cold when venturing outside.
CAUSE #4: YOUR SHOWERS ARE HOT
Surprise—or not. Super-hot showers may seem relaxing, but they can actually dry out your skin, including the skin around your nose.
SOLUTION: COOL IT DOWN
Instead of turning up the heat, opt for a lukewarm shower instead. Your nose (and the rest of your skin) will thank you!
CAUSE #5: BLOWING YOUR NOSE
Ah yes, another top cause of dry skin around your nose? Blowing your nose a lot. While it's pretty much unavoidable when you have a cold or are suffering during allergy season, constantly blowing and grazing your nose with a rough tissue will eventually result in the surrounding skin being left bright red and dry.
SOLUTION: HANDLE WITH CARE
As you might imagine, the easiest way to avoid an irritated nose from tissues is to be gentle! Seriously. We know it's easy to rush and blow your nose without a care, but taking your time to use soft tissues, not press so hard, and simply blow gently will make all the difference in the appearance of the skin surrounding your nose.
Speaking of how blowing your nose can impact your beauty look, it can also lead to redness that isn't exactly flattering. If a chapped nose is bringing you down, read our article on How to Conceal Nose Redness with Makeup.
Discover more tips & tricks
Keep your skin happy
See all articles
Shop Featured Skin Care products
Discover More