skin care concerns
Our Best Charcoal Mask: It's Time to Brighten Up!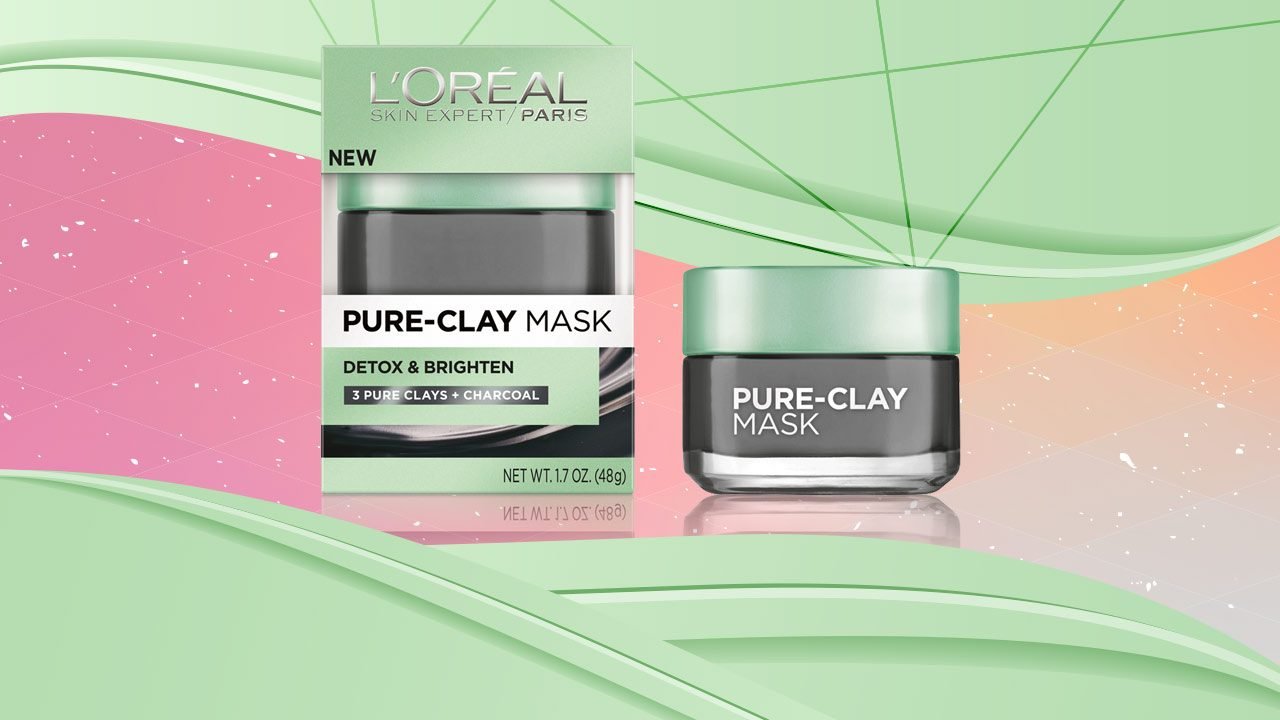 Beauty trends come and go, but when it comes to putting together a skin care routine, the charcoal mask is one skin care product you're going to want to keep around. That's because as an ingredient in skin care products, charcoal can have some pretty cool skin care benefits—especially if you have oily skin or dull skin. One popular skin care product often formulated with charcoal? That'd be face masks! Looking to upgrade your skin care routine with a charcoal mask? You've come to the right place! Keep reading to learn how charcoal works, what the skin care benefits of charcoal are, our best charcoal mask to try, and how to put our charcoal mask to use.
how does charcoal work?
When you think of charcoal, you probably think of the stuff you use in your BBQ grill, but it's so much more than that. When it comes to taking care of your skin's appearance, charcoal can help to attract dirt and other surface impurities like a magnet from skin's surface. Why that's important: Your skin is your body's largest organ—and its biggest protector against environmental factors like free radicals and pollution—so it can absorb unwanted toxins every day. Ugh. Where charcoal can help is that, when applied to your skin, it emanates a negative charge, and it's attracted to positively-charged toxins, helping to lift them off the surface of your skin. You can find charcoal in a variety of skin care products, including facial cleansers, towelettes, scrubs, and face masks. Face masks in particular are a great bet for taking advantage of charcoal's skin care benefits.
what are the skin care benefits of charcoal?
You've probably used a face mask or two before—but we have a feeling that a charcoal mask might be exactly what you're looking to add to your skin care routine. Below are a few of our favorite skin care benefits of charcoal. Once you're done brushing up on your charcoal mask knowledge, scroll down to our next section featuring one of our very own face masks.
1. Charcoal can help decongest pores. Sadly, the surface of your skin can become congested with oil, sweat, dirt, and makeup pretty easily. And sometimes cleansing on its own just isn't enough to help free your skin of this buildup. That's where charcoal comes in: Since it has strong attracting properties, it can help remove the impurities that are lingering on the skin's surface.
2. Charcoal can help illuminate the appearance of your skin. In addition to dirt, makeup, and sweat, dead skin cells can also pile up on the surface of your complexion. Once this buildup is removed, your skin can look brighter. (Hello glow, we missed you!) Look for a hydrating face mask formula that will keep your skin nourished as it cleanses your skin—and always follow up with a hydrating face moisturizer after you rinse off your charcoal mask.
3. Charcoal can help to encourage smoother-looking skin. When your complexion is clean of surface debris, a charcoal mask can help address the appearance of an uneven skin tone. And when the surface of your skin is clean and hydrated, it can feel smoother and look more even.
Our best charcoal mask
Ready to take the plunge and start using a charcoal mask as your skin care routine? Consider our L'Oréal Paris Pure-Clay Mask Detox & Brighten Face Mask. Over time, harsh environmental factors, such as pollution and debris, can damage skin, leaving your complexion looking tired. This face mask is formulated with three types of clay (kaolin, montmorillonite, and Moroccan lava) and charcoal to draw out the buildup of impurities, dirt, and pollution, reduce the appearance of dull skin, and even out the appearance of skin tone. Immediately, skin looks brighter, while dirt, dust, and pollution are removed from the surface of your skin. To use, apply a thin, even layer to clean, dry skin, leave on for 10-15 minutes, then rinse of thoroughly with lukewarm water.
How do you add a charcoal mask to your skin care routine?
Now that you know all about the beauty benefits of charcoal and where to find it in a face mask, it's time to make a charcoal mask part of your regular skin care routine. Use our charcoal mask three times a week for best results. Before applying the face mask, wash your face with a facial cleanser, and once you've removed your face mask, apply a moisturizer. In terms of what time of day to break out your face mask, using a charcoal mask in the A.M. can help promote a clean, hydrated surface for you to apply makeup. But if your complexion gets shiny or sweaty after a long day, nighttime might be the right time for you to use a charcoal mask.
Ready to use skin care products other than a face mask that are formulated with charcoal? Check out Our 3 Favorite Skin Care Products Formulated with Charcoal.
Discover more tips & tricks
Keep your skin happy
See all articles
Shop Featured Skin Care products
Discover More