skin care concerns
5 Hacks to Help Conquer a Bad Skin Day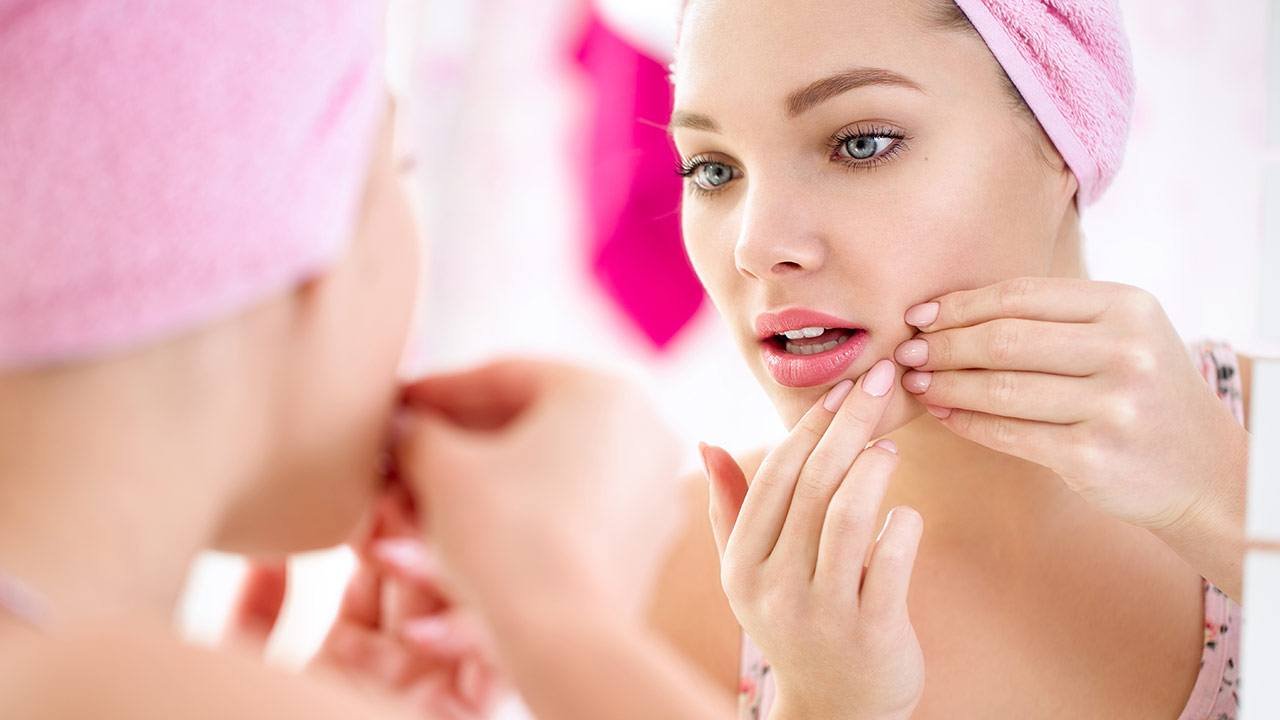 Bad skin days: They happen to the best of us. In fact, we bet you can relate to this: You go to sleep with your skin looking pretty good, only to wake up with a blemish, dark circles, or other skin imperfection that you catch in the mirror as you're getting ready. And doesn't it always seem like this happens at the worst times? We're talking about right before a big presentation at work, a first date, or an interview for your dream job. Girl, we feel you!
That doesn't mean you have to get bummed out, though. The good news is that there are some easy hacks you can incorporate into your skin care and makeup routine to take attention away from your skin woes. So, what are you waiting for? Here are five beauty hacks worth knowing about.
1. If You Have Dull-Looking Skin…Use a Luminous-Finish Foundation
Does your skin look a little on the dull side today? Reach for a buildable, luminous foundation, like the L'Oréal Paris True Match™ Lumi Cushion Foundation. Cushion compact foundation is super-trendy—that's because it offers a buildable finish, since it releases the perfect amount of makeup each time you press down. To use, gently press the applicator into the foundation cushion and tap the applicator onto your skin to deliver the perfect dose of foundation. Blend it all over using gentle downward strokes, building to your desired coverage level.
2. If You Have Dry Skin…Mix Facial Oil in with Your Moisturizer
Another hack for dull-looking, dry skin: Add a few drops of facial oil to your regular moisturizer to help illuminate your complexion. Try the L'Oréal Paris Age Perfect Glow Renewal Facial Oil, which is formulated for mature skin with eight essential oils to help replenish skin and restore its glow.
3. If You Have a Pimple…Use Green Concealer
Green concealer is a beauty must-have when it comes to covering pesky red spots. That's right: It's time to embrace the color correcting trend. The reason you're seeing so many pastel-hued concealers is because they help to counteract the look of colors opposite them. So, when you have a pimple, reach for a green concealer, since green is opposite red on the color wheel. Try the L'Oréal Paris Infallible Total Cover Color Correcting Kit, a palette with four concealer shades, including green. Use the L'Oréal Paris Infallible Blend Artist Concealer Blender to quickly dab the concealer over the spot you want to cover. Follow up with a flesh-toned concealer from the L'Oréal Paris Infallible Total Cover Concealing and Contour Kit or a full coverage foundation, like the L'Oréal Paris Infallible Total Cover Foundation.
4. If You Have Dark Circles…Use Peach Concealer
Hate waking up with dark circles under your eyes? Peach-colored concealer can help! Use the peach shade from the L'Oréal Paris Infallible Total Cover Color Correcting Kit to disguise your dark circles. Apply sparingly in a triangle shape under your eyes with your makeup sponge and blend well. Follow up with flesh-toned concealer or foundation.
5. When All Else Fails…Wear a Red Lipstick!
Yes, this tip is all about drawing attention to your face (even if you think that's the last thing you want). When you wear a bright and bold color, it truly steals the show. So, red lipstick will help to place all the attention on your pout and not on your pimple. Plus, who doesn't love a classic red lip? Wearing this gorgeous hue is basically like an instant pick-me-up and confidence boost. Red is known as a power color for a reason. Try the L'Oréal Paris Infallible Lips/PAINTS in DIY Red. Outline your lips using the pointed applicator then fill them in with the color.
To recap, just because you're not thrilled with how your skin looks doesn't mean you have to stay huddled up under the covers without leaving your house. Whether you've got a dry, dull-looking complexion, or imperfections you want to hide, there are some easy hacks you can incorporate into your routine to help give you the confidence boost you need to make it through the day!
Discover more tips & tricks
Keep your skin happy
See all articles
Shop Featured Makeup products
Discover More