skin care concerns
7 Ageless Skin Care Concerns + How to Help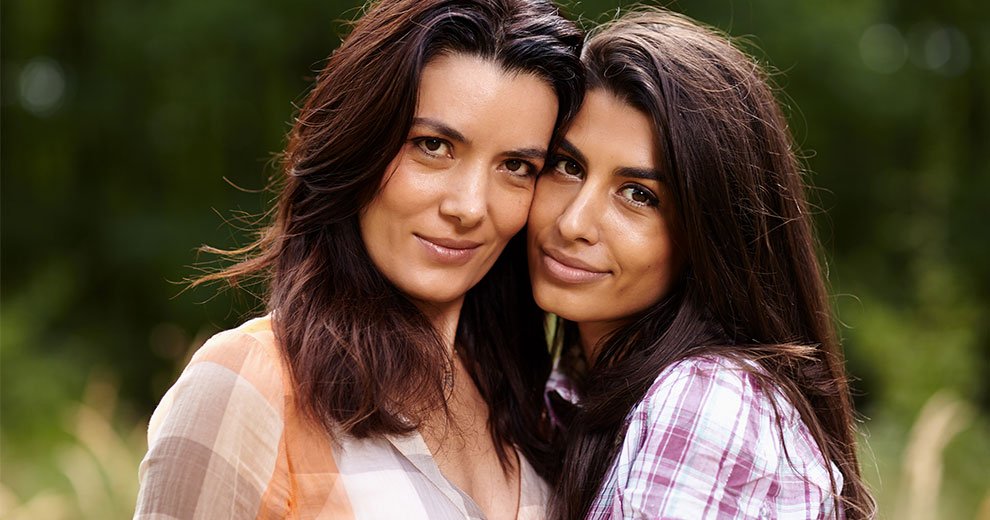 Your beauty may be ageless, but unfortunately so are a few common skin care concerns too. Breakouts, blackheads and dark circles are just a few typical skin woes that have the potential to disrupt your complexion at any age. While it would be nice to outgrow some of these skin care concerns, the truth is it may not always be that easy. The good news: There are skin care routines, formulas, tips and tricks that can help minimize the appearance of these common concerns. Address your top skin care concerns, whether it's a new one or one that you've been dealing for some time.
Ageless skin care concern #1: Breakouts. Pimples and zits may be an everyday occurrence for those in their teens, but blemishes can also tarnish the look of otherwise beautiful skin in your 20s, 30s and beyond too. If excess surface oil, sweat and dirt are not removed on a daily basis your skin, no matter your age, can become congested. Help keep the surface of your skin clean by cleansing it in the morning and at night. And, be sure to remove your makeup before bed as well. If your skin is typically on the oily side, consider adding a purifying and mattifying face mask into your regular skin care routine two to three times a week.
Ageless skin care concern #2: Blackheads. When pores get clogged with dirt, oil and other impurities it's possible for it to turn into a blackhead. Like other blemishes they have the potential to occur at any age. A good skin care regimen can help keep pores clean and blackheads at bay. Consider daily cleansing and regular exfoliation. A chemical exfoliator that's formulated with glycolic acid, lactic acid or LHA can help rid surface skin of excess oil, dirt or other impurities and keep pores clean. If the formula is gentle enough, you may be able to exfoliate daily, however it is typically recommended that you exfoliate two to three times a week. Be sure to hit blackhead-prone areas like your chin and nose with a little extra care.
Ageless skin care concern #3: Wrinkles. While this may seem like a skin care concern linked to aging, fine lines and wrinkles can begin to appear in your 20s, and deepen overtime. And, certain external factors, like frequent unprotected sun exposure, can accelerate the development of both fine lines and wrinkles. Address existing wrinkles and ward off new fine lines with the help of moisture. Apply a serum, a day cream formulated with SPF broad spectrum protection and a night cream formulated with retinoids to help address existing lines and keep deeper wrinkles at bay.
Ageless skin care concern #4: Dullness. While skin dullness is typically linked to aging skin, as your skin will produce less natural moisture overtime, it can also be a result of too much UV exposure that has damaged your skin. Pollution, cold weather and smoking can also contribute to the look of dull skin at any age. Help combat dullness by making exfoliation a regular part of your skin care routine. Also, consider applying a refining face mask two to three times a week to further boost your skin's radiance. And, if certain lifestyle choices may be contributing to the look of your dull skin, consider replacing these habits with activities that can help your skin, like fitting in a quick sweat session at the gym midweek (just remember to clean your skin after your workout).
Ageless skin care concern #5: Dark spots. Typically a sign of skin aging – hence its other name, age spots – dark spots can develop early on if your skin is not protected from some skin aging factors. UV light exposure, your genes and free radicals found in your daily environment, like air pollution can contribute to the development of dark spots relays Skincare.com. A day cream formula that's designed to brighten the look of your skin can help. To help minimize the look of dark spots and to prevent future ones from forming, look for a day cream that has skin illuminating properties and is formulated with ingredients like vitamin C, glycolic acid and of course SPF with broad spectrum protection.
Ageless skin care concern #6: Dark circles. Under eye puffiness and dark circles, can develop at any point in life. They may be brought on by a lack of sleep, salty diet or even your genetic makeup. Try to avoid rubbing your eyes says Skincare.com, as this friction can cause the area to look puffy and dark. And, apply a cold compress to help break up blood cell collection under your eyes in the morning or at night. Also, keep the area moisturized and nourish it with an eye cream that is formulated to address these concerns.
Ageless skin care concern #7: Enlarged pores. While large pores can be a sign of skin aging, they can also be linked to your genes and certain environmental factors. If it's hot and humid your pores can expand. They may also stretch to accommodate surface buildup of oil, sweat and dirt. To help address large pores, exfoliate two to three times a week using a mechanical method, or use a gentle chemical exfoliating method, like a pre-soaked glycolic acid peel pad. You can also introduce a night cream that's formulated with retinol or glycolic acid.
Let your skin's natural beauty always be the focus and keep these skin care concerns at bay at any age by keeping up with your daily skin care routines and adding in helpful skin care products and treatments, like face masks, when you need them.
Discover more tips & tricks
Keep your skin happy
See all articles
Shop Featured Skin Care products
Discover More