skin care concerns
6 Ways to Moisturize Oily Skin Without Creating Excess Shine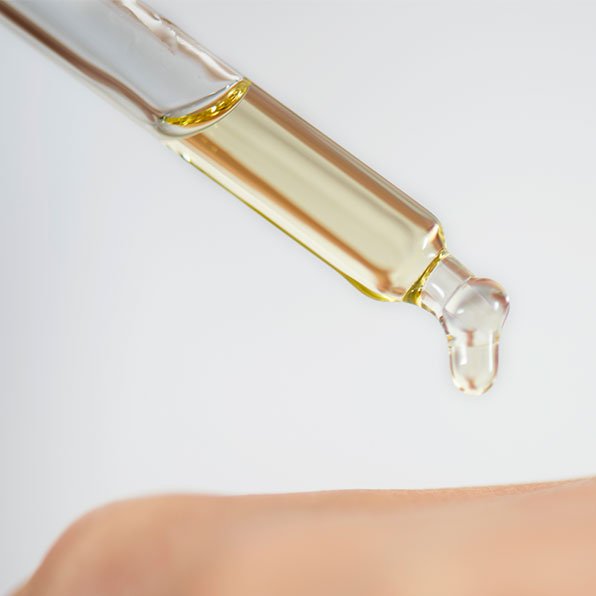 If you have oily skin you may skip moisturizing in the morning, at night or even all together. But, oily skin needs regular moisture too, just like dry, normal or combination skin types. When you don't moisturize your skin after cleansing, your skin may think it needs to produce more oil to replenish itself. This could leave you with an even shiner complexion than you originally had. When moisturizing oily skin, you should try to strike a balance: You'll want to moisturize your skin, but not overwhelm it with heavy creams and lotions. Here, moisturize your oily skin using one, two or all of these moisturizing methods:
Oily skin care moisturizing method #1: Cleanse and exfoliate with formulas that have glycolic acid.
Glycolic acid is an alpha hydroxy acid that when used in skin care products, can dissolve away dead cells and excess oils on your skin's surface. In doing so, your skin will be better cleared and ready to receive hydration from your serum or moisturizer. Prep skin for moisturizing by using a cleanser like RevitaLift® Bright Reveal Brightening Daily Scrub Cleanser and RevitaLift® Bright Reveal Brightening Peels Pads for a gentle way to exfoliate.
Oily skin care moisturizing method #2: Try a serum or lightweight face lotion for daytime.
Excess oil and sweat on your skin can mix with heavy face cream residue that wasn't absorbed and later clog your pores. To mitigate this moisturizing fumble, opt for lightweight serums and face moisturizers for daytime. The lighter the formula, the faster the skin can absorb it, so that it doesn't sit on the surface and mix with oil build up. Look for lightweight and non-greasy formulas like Age Perfect® Glow Renewal SPF 30 Lotion, which will replenish your skin and also offer daily broad spectrum protection from the sun's harmful rays.
Oily skin care moisturizing method #3: Try a moisturizing skin smoother.
Consider applying a skin smoother under your makeup or wear it alone to help mattify shine, minimize the look of pores and can moisturize oily skin at same time. Once blended, RevitaLift® Miracle Blur Oil-Free will provide a clean, silky smooth finish.
Oily skin care moisturizing method #4: Remove makeup with a hydrating toner.
Some makeup remover methods can be drying or harsh on the skin. Look for a gentle and hydrating option to remove makeup, like HydraFresh Toner, apply a few drops to a cotton pad and swipe across areas of your skin with makeup.
Oily skin care moisturizing method #5: Apply a clay mask.
Clay masks are commonly used by those with oily skin to purify pores, but some formulas can also be hydrating too. Try a formula like Pure Clay Mask, 3 Pure Clays + Charcoal to help detoxify pores and illuminate skin or Pure Clay Mask, 3 Pure Clays + Red Algae, which can refine and hydrate your skin's surface.
Oily skin care moisturizing method #6: Use facial oil at night.
It's true, facial oil like, Age Perfect® Cell Renewal* Facial Oil Light, can be used by those with oily skin. Facial oil can help hydrate oily skin without contributing to further skin problems. Simply apply a few drops to your skin at night after cleansing, so that your skin can reap the hydrating rewards while you rest.
Hydrate oily skin to help keep it balanced to better avoid excess oil and breakouts, but while also keeping it moisturized and nourished.
Discover more tips & tricks
Keep your skin happy
See all articles
Shop Featured Skin Care products
Discover More