skin care concerns
A 4-Step Skin Care Routine for Dry Skin
April 17, 2018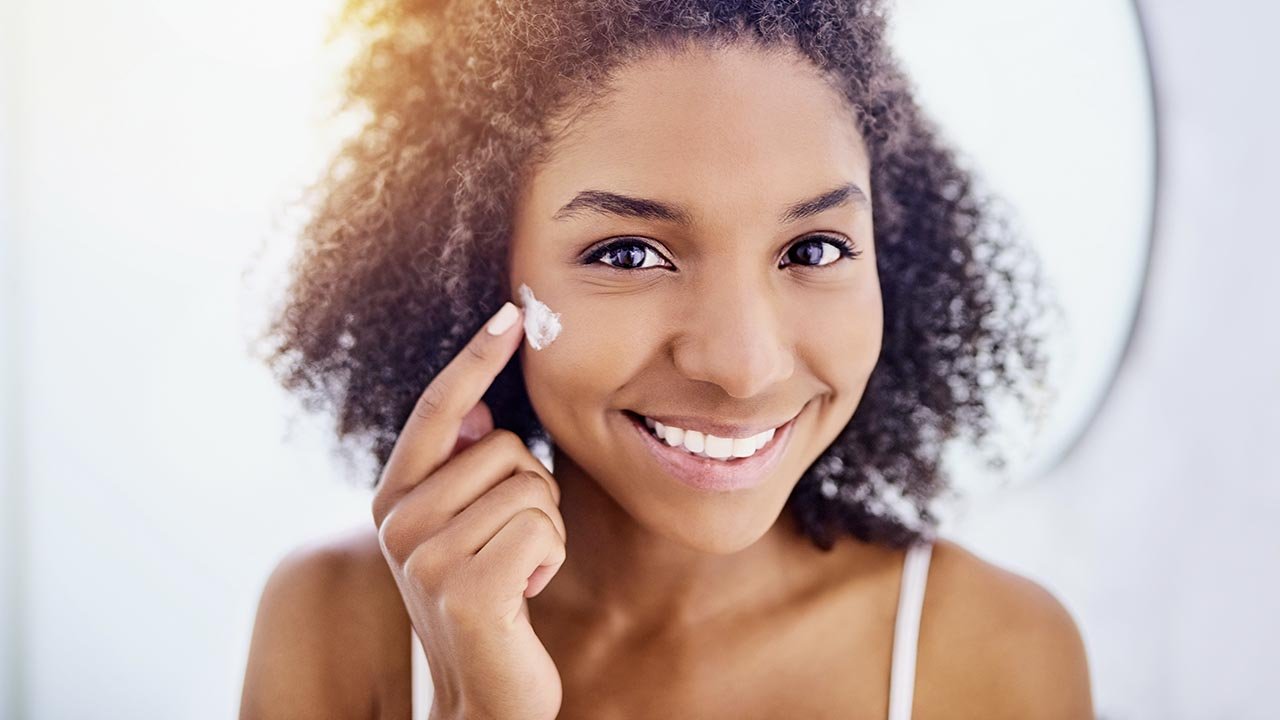 Anyone can experience skin dryness—and no matter the cause it can be uncomfortable and make for a less-than-flawless complexion. Very dry skin can flake and look dull. You may be slathering on moisturizer morning and night, but your skin's dryness could still persist. Your skin produces its own oils to stay hydrated, but it's easy to lose moisture throughout the day, so it needs help maintaining that hydration. Luckily, you can encourage your skin's natural moisture and provide it with the extra hydration it needs by using a few skin care products designed specifically for dry skin—think: creamy facial cleansers, refining face masks, and exfoliating face scrubs—that are easy enough to incorporate into your daily skin care routine. Ready to transform your complexion? Without further ado, your ideal skin care routine for dry skin awaits you below.
Step 1: Use Micellar Water to Cleanse Your Skin
When you have dry skin, the last thing you want to do is cleanse it with a heavy-duty facial cleanser that can strip your skin of much-needed moisture. Instead, reach for a hydrating and soothing micellar water, like the L'Oréal Paris Micellar Cleansing Water Complete Cleanser for Normal to Dry Skin. All you have to do is saturate a cotton pad with the micellar water and wipe the pad across your face. As a bonus, micellar water can be thrown into your gym bag or suitcase and be used on the go. Yep, micellar water is basically one of the most portable skin care products out there.
Step 2: Exfoliate with a Sugar Scrub
Yes, you can exfoliate if you have dry skin—it's all about finding the best face scrub for your skin type. A sugar scrub is a good pick for dry skin. The L'Oréal Paris Pure-Sugar Nourish & Soften Face Scrub is formulated with a combo of three sugars as well as finely crushed cocoa, luxurious coconut oil, and rich cocoa butter. Immediately after use, skin looks more refined and feels softer and smoother and skin feels comfortable. With continued use over time, skin looks smoother and glowing. Three times a week, smooth a small amount of face scrub with dry fingers onto clean, dry skin, avoiding your eye area. Massage the face scrub over your face with wet fingers, then rinse thoroughly with lukewarm water and pat dry. 
Step 3: Try Masking to Revive Dull, Dry Skin
It never hurts to give your skin a little extra TLC. So let yourself relax with the
L'Oréal Paris Pure-Clay Detox & Brighten Face Mask
, which is formulated with charcoal to help draw out the buildup of impurities, dirt, and pollution, and increase the appearance of radiance. To use, apply an even layer to clean, dry skin, leave it on for 10-15 minutes, then rinse off thoroughly with lukewarm water and pat dry. Use three times a week for best results. Using a face mask is more than just beneficial to your skin—it's a great way to sit back and relax for a while, too
Step 4: Moisturize, Moisturize, Moisturize
If you have very dry skin, it's important to moisturize after cleansing. Doing so while skin is damp can help lock in hydration. Look for a moisturizer formulated for your skin type, like the L'Oréal Paris Hydra Genius Daily Liquid Care for Normal to Dry Skin or L'Oréal Paris Hydra Genius Daily Liquid Care for Extra Dry Skin. Both of these lightweight, water-based moisturizers are formulated with hyaluronic acid and aloe vera water to help provide long-lasting hydration. Smooth it over your skin post-cleansing morning and night. Then say hello to hydrated skin!
These dry skin tips will have you on the right path to nourishing your dry skin, but there's always room for improvement. To learn a few other ways you can care for and combat your dry skin, check out our article, 8 Skin Care Hacks for Dry Skin. 
Discover more tips & tricks
Keep your skin happy
See all articles
Shop Featured Skin Care products
Discover More