anti aging
5 Anti-Aging Skin Care Tips to Smooth the Look of Wrinkles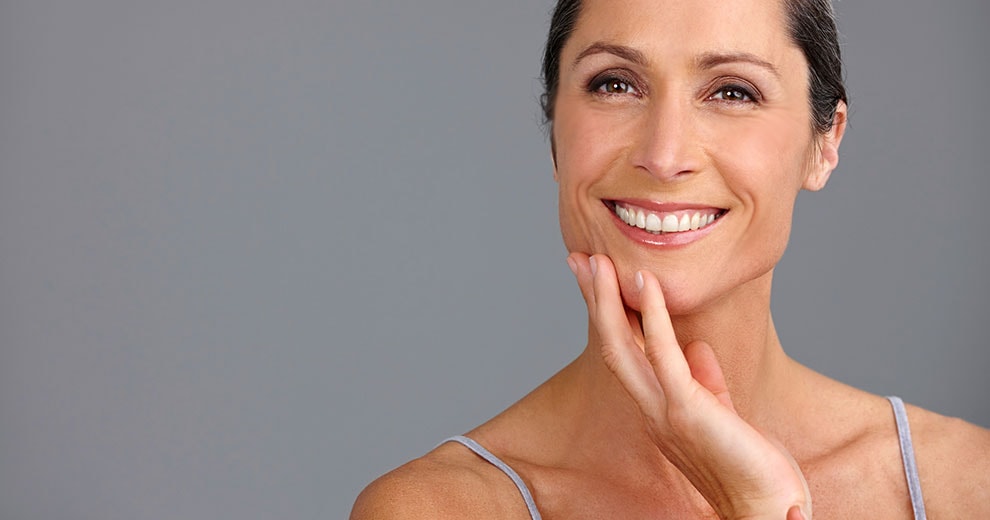 Fine lines and wrinkles are two of the most common signs of skin aging; you can see someone as young as 25 with a fine line or two, a woman in her 30s with wrinkles across her brow and those in their 40s 50s and 60s may have deeper set wrinkles not only on their faces, but their necks and chests too. Certain external factors can accelerate the development of fine lines and wrinkles, but this sign of skin aging can also form simply as a result of you getting older. As you age, your skin will lose its firmness and elasticity, making skin more likely to wrinkle and crease. And while wrinkles are a skin aging factor that may be hard to avoid, you can address their appearance by adjusting your skin care routine and anti-aging products a tad.
Anti-aging skin care tip for wrinkles #1: Cleanse skin and remove makeup with hydrating formulas. Some cleansing formulas can remove too much natural oil from your skin and can leave it dull, and dry. Dry skin is not only uncomfortable, but can also exaggerate the look of fine lines and wrinkles. When skin is hydrated, wrinkles can appear less noticeable, so look to gentle, hydrating formulas to cleanse with, like either a micellar water formula or a cream cleanser.
Anti-aging skin care tip for wrinkles #2: Find gentle ways to exfoliate. It's important to refine the surface of your skin so that dead skin cell buildup can be sloughed away, still some traditional, mechanical exfoliation methods can be harsh on your skin. These methods can cause dryness and flakiness and again can exaggerate the look of fine lines and wrinkles. Consider trying a gentle chemical exfoliating method – some formulas are even mild enough to use on a daily basis – or consider applying a skin refining and exfoliating face mask two to three times a week.
Anti-aging skin care tip for wrinkles #3: Apply a serum before your face cream. Serums are typically formulated to be lightweight and can contain higher concentrations of anti-aging ingredients compared to average face creams. So, layer your moisturizing efforts and first apply a serum and then your face moisturizer.
Anti-aging skin care tip for wrinkles #4: Try an anti-aging day cream with SPF. Anti-aging ingredients like retinol can help address the appearance of fine lines and wrinkles, but SPF shouldn't be considered less important to the buzz worthy list of anti-aging ingredients. SPF is your best form of defense against new fine lines and wrinkles from forming. So, look for daytime anti-aging products that not only have formulas with retinoids, but SPF too.
Anti-aging skin care tip for wrinkles #5: Replenish skin with extra moisture at night. Boost your skin's recuperating abilities at night by surging skin with moisture while you sleep. Consider applying anti-aging products like an overnight mask to really give your skin a hydrating treat.
Wrinkles and fine lines may not be avoidable, but you can smooth out their appearance by properly hydrating and using the right products on your skin on a more regular basis.
Discover more tips & tricks
Keep your skin happy
See all articles
Shop Featured Skin Care products
Discover More