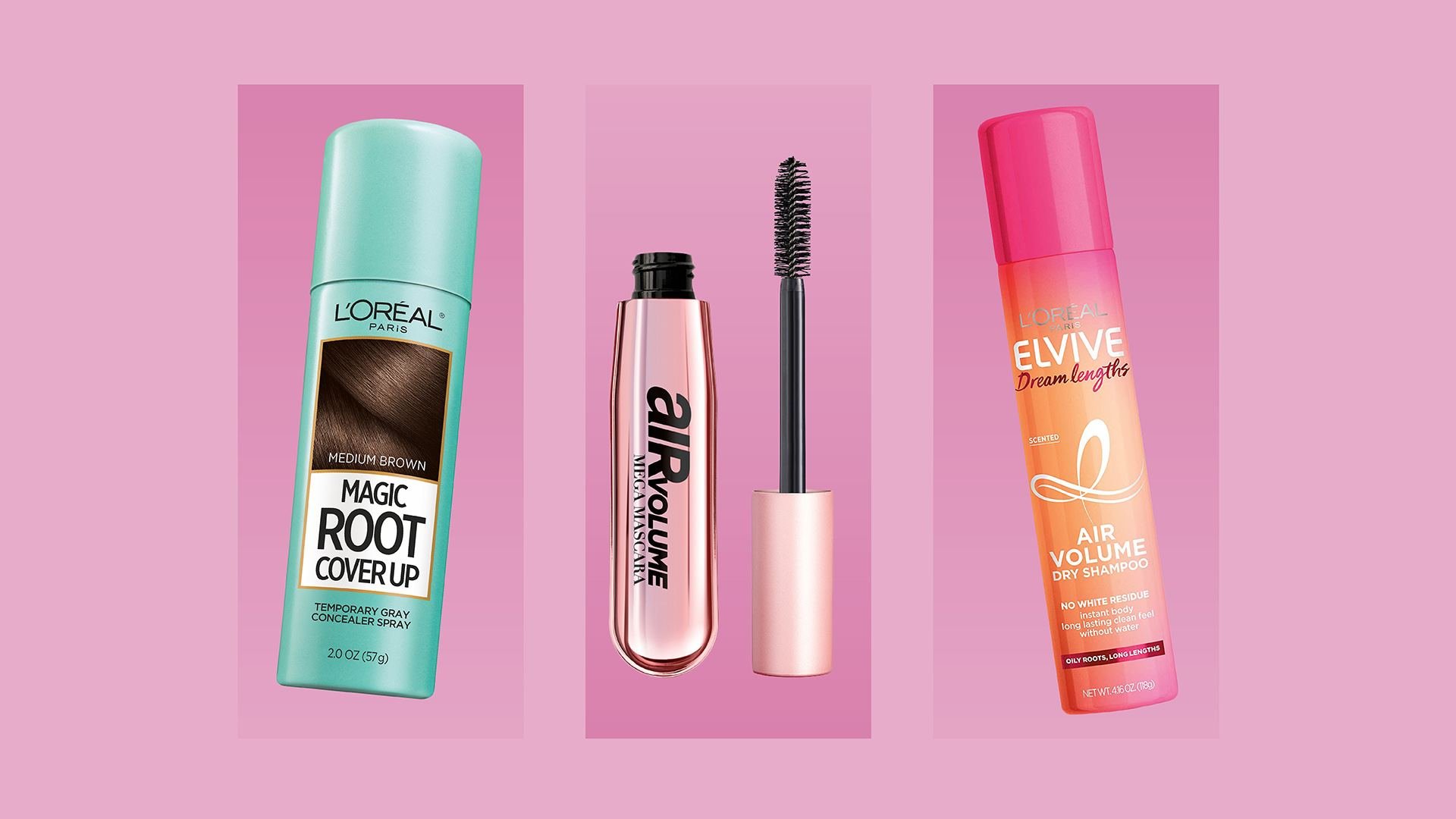 makeup looks
Products to Help You Refresh Your Look Between Video Calls
If you've been working from home for the past year, you've probably spent the majority of your time makeup-free and with your hair in a bun. No judgement—we do it, too. But when the day is filled with back-to-back virtual meetings, you may want a quick and easy routine that'll pull your look together in minutes. So whether you want to disguise the fact that you haven't washed your hair in days or you're simply in the mood to amp up your daily glam, here are five must-have products that'll help you refresh between video calls.
Forgot about an important call? Yep, we've been there too. Luckily, a bold lipstick will instantly transform your look. Just pull your hair back into a sleek bun or ponytail and swipe on this lipstick in a bright shade like Maison Marais, a true red, or Miss Magenta, a punchy pink. The color will last for hours too so you won't have to be bothered with reapplying for the next meeting.
L'Oréal Paris Magic Root Cover Up
Whether your salon is closed due to COVID-19 restrictions or you simply haven't gotten around to breaking out the at-home hair color kit, you might see those little silver hairs popping up. This root spray will conceal your grays in a few seconds flat. Just shake the bottle, spray it on your roots (hold it about six inches away), rub it in and sign on for your next meeting. Your hair will look fresh and flawless. No one will ever have to know that it was never your natural color!
A pimple pop up mid -day? Think you looked tired on your last call? Perk up your complexion before the next meeting by using a quarter-sized amount of this radiance-boosting tinted moisturizer. It provides natural coverage and its formula, which is infused with aloe vera, gives an instant glow to the skin. The best part? You can apply it with your fingers — no brushes or makeup sponges necessary.
L'Oréal Paris Air Volume Mega Mascara
Swiping on some volumizing mascara is an instant-pick-me up and gives your eyes major drama. We promise, your lashes will never have looked thicker and fuller. Not only will you feel like you can take on the day, but you'll look wide-eyed and alert on calls — even if you didn't get enough sleep the night before. Just wiggle this wand from root to tip for amazing, weightless volume that lasts all day.
Greasy hair, meet your match. A few sprays of this dry shampoo will fool anyone into thinking you just washed your locks last night. Your hair won't just look cleansed and fresh, but it'll also have an added boost of volume and body. Plus, it won't leave behind a white residue, which is what really sets this spray apart from other dry shampoos.
Keep these products by your desk and we promise your colleagues will wonder where you find the extra hours in the day to pull it together and look this good.
Discover more tips & tricks
Keep your skin happy
See all articles
Shop Featured Makeup products
Discover More