makeup looks
Our Best Makeup For Tan Skin Tones
Let your skin shine with these products!
March 06, 2020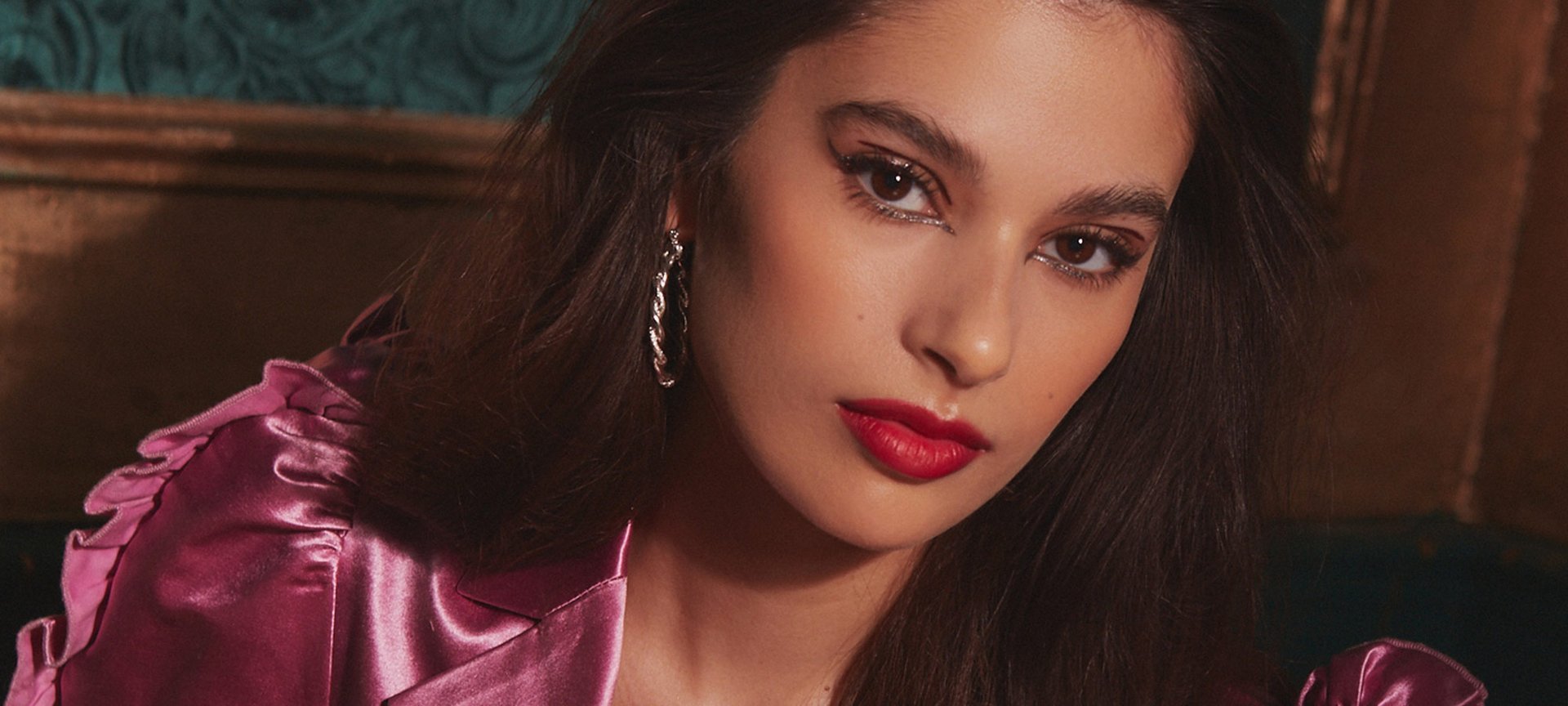 Makeup can either complement your features or distract from your beauty. That's why choosing formulas and shades that are suited for you is so important. When it comes to enhancing tan skin tones, finding products with the right undertones is key. So here, we're sharing our tips on choosing the best makeup for tan skin, as well as our favorite products for tan skin tones.

The Key To Makeup For Tan Skin
Whether you're currently tan from the summer season or a vacation in the sun, or you naturally have tan skin, it's more than likely that you have warm undertones. Tan skin typically has hints of yellow and gold in it, making it appear warm and bronze. If you want to amplify your skin and make it the focal point of your makeup, the best way to do so is by wearing makeup with warm undertones. Opting for products with undertones that align with your skin tone ensures that your makeup looks natural. For example, a warm brown eyeshadow will blend more seamlessly with your skin versus a cool taupe shade. Keep reading to see which products we recommend for your tan skin.

The Best Complexion Makeup For Tan Skin
In order to let your skin shine, try going for semi-sheer products that provide coverage while not totally covering your skin's natural appearance. The L'Oréal Paris True Match Nude Hyaluronic Tinted Serum is perfect because it evens out the skin and leaves a luminous finish without looking heavy. If you have dark circles that you want to brighten a bit, the L'Oréal Paris True Match Eye Cream in a Concealer, 0.5% is your best bet because it provides coverage and hydration while looking almost undetectable on the skin. To find a shade of the concealer that works for you, look for a color that starts with a W (for warm).

The Best Blushes For Tan Skin
If you prefer subtle, nude blushes, the L'Oréal Paris True Match Blush in Subtle Sable is perfect because it's just that一nude and subtle with a warm undertone. If you like to sport bright cheeks, try the L'Oréal Paris Age Perfect Radiant Satin Blush With Camellia Oil in Marigold. It's a gorgeous, poppy-orange shade which instantly brightens the complexion.

The Best Eyeshadows For Tan Skin
There's no better way to brighten and warm up your eyes than with a warm, bronzy eyeshadow like the L'Oréal Paris Brilliant Eyes Shimmer Liquid Eyeshadow in Precious Lava. The orange-tone base with bright shimmery flecks looks stunning on tan skin. If you prefer matte shadows, try the L'Oréal Paris Colour Riche Monos Eyeshadow in Acro Matte. It's a burgundy- brick shade that adds depth to the eyes and flatters warm skin.

The Best Lip Makeup For Tan Skin
Finding a reliable nude lipstick that completes any makeup look is a must. The L'Oréal Paris Colour Riche Les Nus Intense Nude Lipstick in Nu Excessif is a gorgeous, creamy lipstick with peachy coral undertones that looks gorgeous on a wide range of skin tones, including tan skin. If you are looking for a lipstick with a shiny finish, the L'Oréal Paris Age Perfect Satin Lipstick with Precious Oils in Radiant Bronze is perfect for you. The warm bronze shade and subtle golden shimmer add just the right amount of color and shine to the lips.
If you're a lip gloss lover, try the L'Oréal Paris Infallible Pro Gloss Plump in Lucid Glow. It's a sheer, warm nude shade that adds a hint of color to the lips as well as a slight plumping effect.

Next: 11 Best Blush Tips You've Never Tried
Photo Credit: Chaunte Vaughn
{ "@context": "https://schema.org/", "@type": "WebPage", "speakable": { "@type": "SpeakableSpecification", "cssSelector": ["speakable-content"] }, "url": "https://www.lorealparisusa.com/beauty-magazine/makeup/makeup-looks/makeup-for-tan-skin" }
Discover more tips & tricks
Keep your skin happy
See all articles
Shop Featured Makeup products
Discover More
{ "@context": "http://schema.org", "@type": "BreadcrumbList", "itemListElement": [ { "@type":"ListItem", "position": 1, "item": { "@id": "/", "name": "Home" } } , { "@type":"ListItem", "position": 2, "item": { "@id": "https://www.lorealparisusa.com/beauty-magazine", "name": "Beauty Magazine" } } , { "@type":"ListItem", "position": 3, "item": { "@id": "https://www.lorealparisusa.com/beauty-magazine/makeup", "name": "Makeup Tips For Every Look" } } , { "@type":"ListItem", "position": 4, "item": { "@id": "https://www.lorealparisusa.com/beauty-magazine/makeup/makeup-looks", "name": "Makeup Looks" } } , { "@type":"ListItem", "position": 5, "item": { "@id": "https://www.lorealparisusa.com/beauty-magazine/makeup/makeup-looks/makeup-for-tan-skin", "name": "makeup-for-tan-skin" } } ] }