makeup looks
The Best Makeup Tips for Pale Skin
May 08, 2020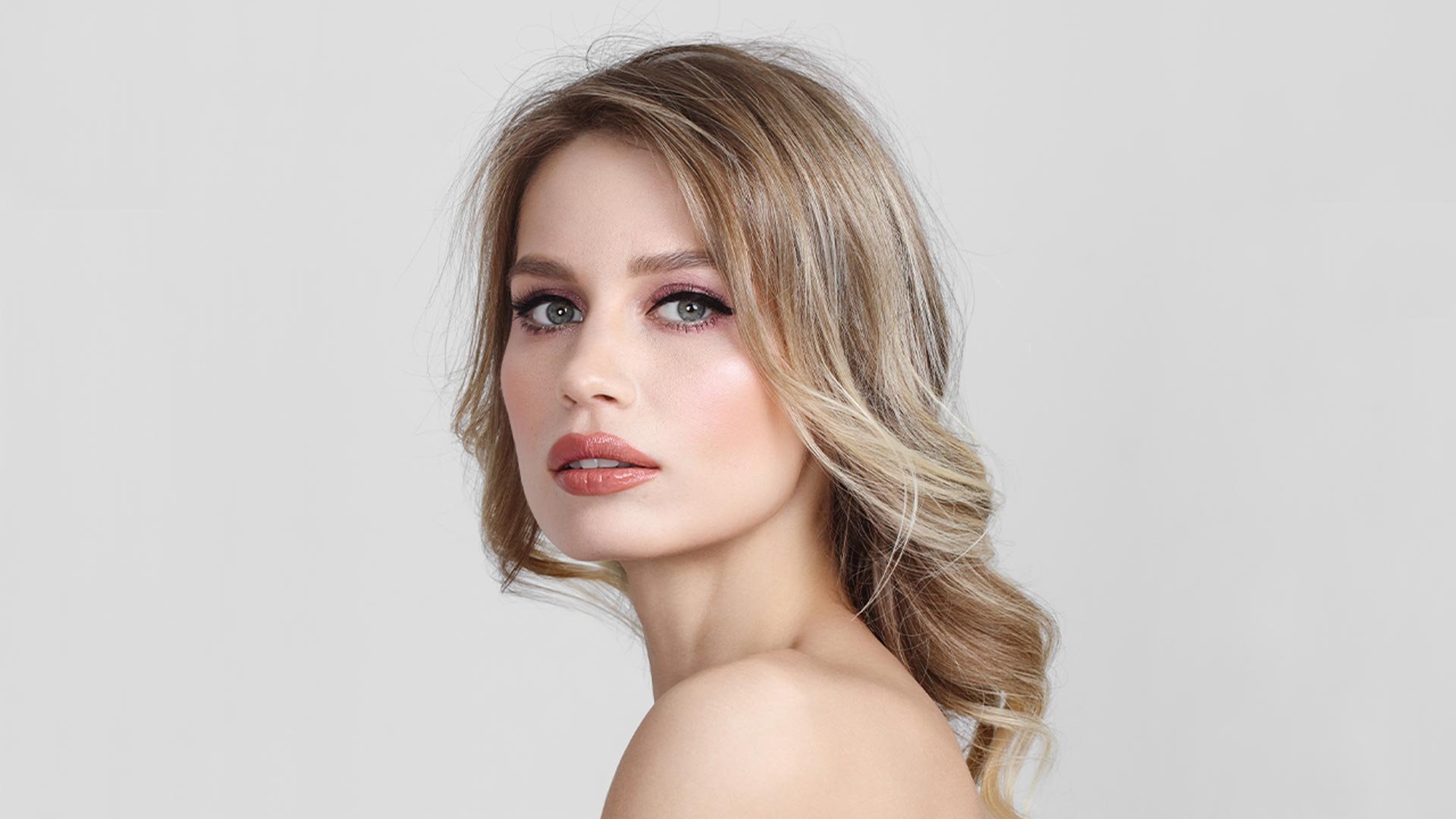 If you have pale skin, you've likely realized that the makeup colors your tan friends wear just don't look the same against your fair complexion. As with most things beauty-related, your skin tone plays a large role in what hues look most flattering on you—which is why we're here to talk about makeup for fair skin. So, what makeup looks best on pale skin, you ask? While you can certainly rock a range of stunning makeup looks with your light complexion, there are a few key beauty tips you should keep in mind when filling your makeup bag. Want to learn more? Below, find the seven best makeup tips for pale skin!
TIP #1. PREP WITH SPF
While not solely a makeup tip, those with pale skin (and any skin tone) should always prep with an SPF. Even though this beauty tip goes beyond skin tone, those with fair complexions are especially prone to burning when exposed to the sun's damaging rays. If you don't want to add yet another step to your makeup routine, there are a few products that can streamline your makeup look while also protecting your complexion from the sun.
Option #1. Moisturizer with SPF. A popular option for adding sun protection to your makeup routine is to prep your skin by using a moisturizer with SPF. Not only will this help provide sun protection, but it'll also give your complexion the hydration it needs before you layer on the rest of your makeup. Try using the L'Oréal Paris Revitalift Triple Power Day Lotion SPF 30.
Option #2. Primer with SPF. Yup, you can also use a primer with SPF! By now, you know that makeup primer is a holy grail for extending the lifespan of your look and creating an even base for the rest of your makeup, so why not add SPF into the mix?
Option #3. Foundation with SPF. If you don't have a moisturizer or primer with SPF, there are many foundation options formulated with sun protection as well. The L'Oréal Paris Age Perfect Makeup Radiant Serum Foundation with SPF 50 contains SPF 50—perfect for your fair skin.
TIP #2. OPT FOR SHEER COVERAGE
When it comes to makeup for pale skin, oftentimes heavy formulas can end up looking cakey. On a day-to-day basis, opt for a sheer coverage foundation or simply apply concealer to targeted areas. Be sure to add the L'Oréal Paris True Match Super-Blendable Multi-Use Concealer to your collection, which has medium coverage that blends seamlessly onto your skin.
TIP #3. LESS IS MORE
Ever wonder what eyeshadow looks good on pale skin? It's not so much the shade you use, but more so how you apply it. For most of your makeup, it's a good idea to live by the words "less is more," and this is especially true when it comes to eyeshadow. As a general rule of thumb, stick to tan, brown, and bronze shades (more on that later). If you want to play with color, start little by little to avoid creating a harsh contrast against your fair complexion.
TIP #4. BROWN IS THE NEW BLACK
While you may be tempted to reach for black eyeliner or mascara, this can create that harsh contrast we talked about in the last tip. Instead, embrace brown, bronze, and gray shades. These neutrals will be softer against your pale skin. Some of our favorite recs? The L'Oréal Paris Matte Signature Liquid Dip Eyeliner, Waterproof in Greige, L'Oréal Paris Infallible Pro-Last Waterproof, Up to 24HR Pencil Eyeliner in Bronze, and L'Oréal Paris Bambi Eye Washable Mascara, Lasting Volume in Black Brown.
TIP #5. BUILD YOUR BLUSH
Remember how we talked about building color when applying eye makeup for fair skin? Well, the same applies when brushing on blush! Stick to peach and pink hues that can easily be built to your desired level of pigmentation. Try the L'Oréal Paris True Match Blue in Barely Blushing or Baby Blossom. Just make sure not to go too dark, or you'll end up with a clown-like, over-the-top appearance.
TIP #6. PLAY WITH NUDES
So, what color of lipstick goes with pale skin? When you have a fair complexion, it's a good idea to stick to varying shades of nude lipstick. Of course, that's not to say you can't rock a contrasting red from time to time! If you choose to go for a bold lip color, make sure to keep the rest of your makeup subtle.
TIP #7. KEEP IT COOL
We have one last tip for you: When choosing face makeup products like bronzer and highlighter, opt for shades with cool undertones. When you have pale skin, warm undertones can cause a makeup product (especially bronzer) to appear orange against your complexion. And we bet that's not the look you're going for! To make your quest for the perfect bronzer a little easier, here are Our Best Bronzers for Fair Skin.
Discover more tips & tricks
Keep your skin happy
See all articles
Shop Featured Skin Care products
Discover More