face makeup
Our Best Bronzers for Fair Skin
December 06, 2019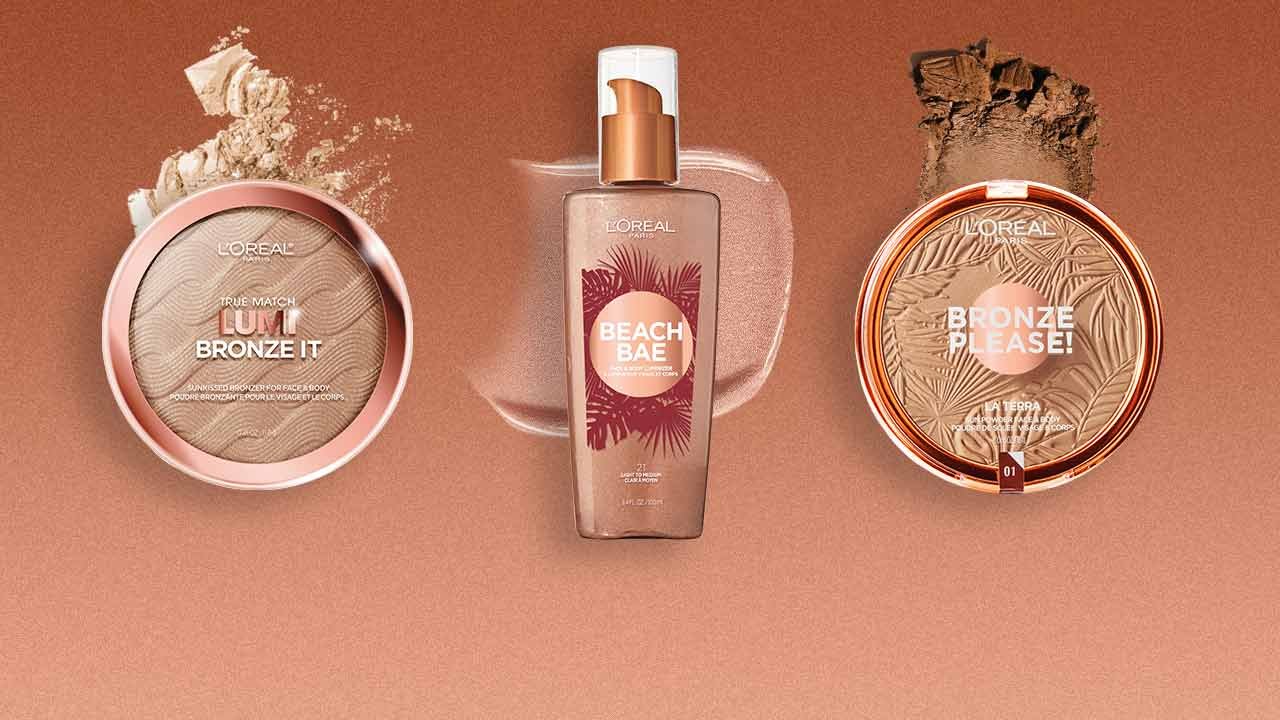 If you have fair skin, you understand the struggle that comes with finding makeup to suit your pale complexion. You don't want to end up looking like a clown wearing oversaturated products, but you also don't want to look washed out with no color added to your complexion at all. One product you've likely had a battle with? Bronzer. While this warmth-boosting makeup product is certainly one worth adding to your makeup bag, it can be difficult to find a hue that flatters your pale skin tone. But with a bit of help, a bronzed, sun-kissed visage isn't out of reach. Ready to find the best bronzer for fair skin? Read on to learn all about bronzing fair skin, including our best products for the job.
HOW TO FIND THE BEST BRONZER FOR FAIR SKIN
First things first, can pale people really use bronzer? The answer is yes, of course! Who better to get a sun-kissed look via makeup than those that don't have a tan to begin with? The issue is, those with fair skin tones will often use the wrong bronzer. You might try a product that works for your friend and have it look muddy on your cheeks, or simply grab the most popular product in the store, only to realize it's way too dark.
The trick for bronzing pale skin is to stick with a bronzer that's only one to two shades darker than your skin tone. You don't need something super dark to warm up your complexion—the difference your bronzer makes really should be subtle.
OUR BEST BRONZERS FOR FAIR SKIN
Ready to get your bronze on? Meet our best bronzers for fair skin, below.
L'Oréal Paris True Match Lumi Bronze It Bronzer in Light: A bronzer you can use on your face and body? How clutch! This bronzing powder has a buildable formula that can be used to create an all-over bronzed complexion or contour for a radiant, sculpted look. The light shade with its shimmer finish is designed to flatter light skin tones, leaving you with a sun-kissed, lit-from-within glow.
How to use it: Sweep softly over skin, focusing on your cheekbones, forehead, chin, and décolletage for a healthy, golden glow. Alternatively, you can apply the bronzer underneath your cheekbones and along your jawline for a more sculpted, radiant, and illuminated look.
L'Oréal Paris Summer Belle Makeup Bronze Please! in Portofino, Light: Not a fan of shimmer finishes? This ultra-matte bronzer is perfect for extending your summer glow. The formula is packed with bendable, long-wearing pigments—AKA, you won't have to worry about harsh lines that won't buff out against your fair skin. Sweep it where the sun naturally hits for natural, sun-lit color all year long. Bonus: This all-over matte bronzer can be used for face and body.
How to use it: Use a contour brush to apply the powder formula to your cheeks, perimeter of your forehead, bridge of your nose, and chin for an all-over bronze look. To use the bronzer on your body, sweep the matte formula onto your shoulders and collarbones.
L'Oréal Paris Summer Belle Makeup Beach Bae Face & Body Liquid Luminizer in Light to Medium: If power formulas aren't your style, a liquid bronzer may be more to your liking. This liquid luminizer is hydrating, lightweight, and ultra-bendable, leaving your fair skin with a dewy, sheer bronze color that's the perfect way to combat the cold, dry winter weather. The formula is packed with multi-reflective liquid pearls and has a lightweight feeling upon application, leaving an illuminated sun-lit glow behind. You can use it alone or over foundation for an instant dewy-bronzed look. Like the above options, it can be applied to your face and body.
How to use it: Apply the liquid bronzer all over for instant sheer bronze color, revealing softer, beautiful, and healthy-looking skin. You can also choose to apply it to specific places for a sculpted appearance, such as the hollows of your cheeks and sides of your nose.
Discover more tips & tricks
Keep your skin happy
See all articles
Shop Featured products
Discover More