lip makeup
5 Lip Hacks for a Pretty Valentine's Day Pout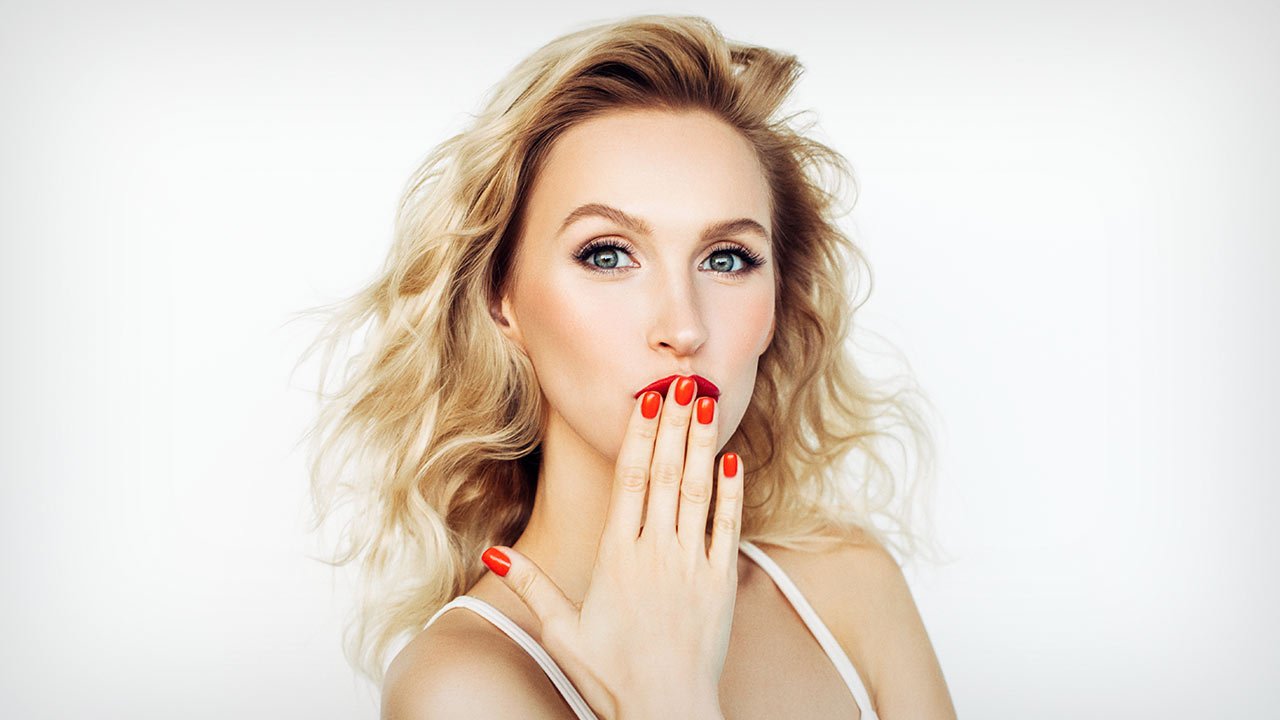 Valentine's Day is one of our favorite holidays of the year—what gal doesn't enjoy receiving chocolates and flowers, after all? And when it comes to wearing makeup on this special day, it's all about the lips. Whether you've got dry lips, thin lips, or just want to show off a pretty lipstick or lip gloss shade, it's totally possible for you to get a beautiful-looking pucker in time for Valentine's Day. Follow these five Valentine's Day lip hacks to help soften your lips, make your lips look bigger, and more. Kiss, kiss!
VALENTINE'S DAY LIP HACK #1: PREP YOUR POUT
The best way to ensure your pout looks its best on Valentine's Day is to make sure dry, flaky lips aren't detracting from your overall makeup look. And how should one combat dry lips that have crept up this winter? With a sugar scrub, of course! Use the L'Oréal Paris Pure-Sugar Smooth & Glow Grapeseed Scrub to help create the appearance of smoother lips. All you have to do is smooth a small amount of the face scrub onto clean, dry lips with dry fingers. Then, massage over your lips with wet fingers and rinse thoroughly with lukewarm water. Use three times a week leading up to February 14th to help improve the overall look of your lips.
VALENTINE'S DAY LIP HACK #2: PLAY UP YOUR CUPID'S BOW
On Valentine's day, there's no better part of your face to highlight than your cupid's bow. It's just so fitting for the occasion! (FYI: Your cupid's bow is the curve at the top edge of your upper lip.)
What you'll need:
L'Oréal Paris Colour Riche Matte Lip Liner
L'Oréal Paris Colour Riche Matte Lipstick
How to play up your cupid's bow:
Step 1: Pick a lip liner in the shade and finish of your choice
Choose a classic lip liner or one with a matte finish, whichever will match the finish of your lipstick. You'll also want to pick a shade that closely matches your lipstick hue. For this look, we'll be using matte lip liner and matte lipstick.
Step 2: Draw an X on your top lip
Start at the highest point of your natural lip and draw a straight line extending down. Do this on the other side as well to finish your X.
Step 3: Define your bottom lip
Draw a line across the center of your bottom lip to do just that!
Step 4: Make two Vs
Part your lips slightly and draw a sideways V in both corners of your mouth to connect your top and bottom lips.
Step 5: Connect the lines
Use your lip liner to draw short strokes to connect the lines.
Step 6: Fill in your lips
Apply matte lipstick in the shade of your choice. You're done!
VALENTINE'S DAY LIP HACK #3: FAKE A FULLER-LOOKING POUT WITH LIP LINER
A pillow-y pout is within your reach—just go through the steps below to see for yourself.
What you'll need:
L'Oréal Paris Colour Riche Lip Liner in Eternal Mauve
L'Oréal Paris Colour Riche Shine Lip Stick in Glossy Fawn
How to create the appearance of fuller-looking lips:
Step 1: Use a nude lip liner to line your lips
Heavily line the curve of your bottom lip using lip liner, making sure you're lining just slightly outside of your lip's natural shape.
Step 2: Line your top lip
Be sure to stick to your natural shape on the sides and extend the lip liner slightly outside your lip's borders when you get to your cupid's bow.
Step 3: Color in the inner borders
Fill in the inner borders of your top and bottom lip. This'll give you a slight ombré effect that is so on-trend!
Step 4: Fill your lips in with a glossy lipstick
After applying glossy lipstick, gently blot your lips to help blend away any harsh lines.
VALENTINE'S DAY LIP HACK #4: WEAR A LONG-LASTING LIP PRODUCT
Let's be honest—chances are, you're hoping to pucker up this Valentine's Day. If that's the case, you'll want to make sure you're coating your lips with a long-lasting formula that won't budge if said smooching should come about. Take your pick from the shades in the L'Oréal Paris Rouge Signature, Lasting Matte Liquid Lipstick line. This liquid lipstick has a matte finish, intense, pigmented color, and a long-lasting formula.
VALENTINE'S DAY LIP HACK #5: HELP ENSURE YOUR LIPSTICK STAYS PUT
There's nothing worse than looking in the mirror only to notice that your lipstick has faded away by midday. To help your Valentine's Day lip stays put, in addition to using a long-lasting lipstick formula, you'll want to apply a lip primer and use a tiny bit of face powder, like the L'Oréal Paris Infallible Pro Sweep & Lock Loose Setting Face Powder, to set your lip look. You can also set your lip product with a setting spray, like the L'Oréal Paris Infallible Pro-Spray & Set Makeup Extender Setting Spray.
Next up: Here are The Best Lipstick Shades to Wear This Valentine's Day.
Discover more tips & tricks
Keep your skin happy
See all articles
Shop Featured Skin Care products
Discover More