face makeup
How to Cover a Bruise with Makeup
August 12, 2019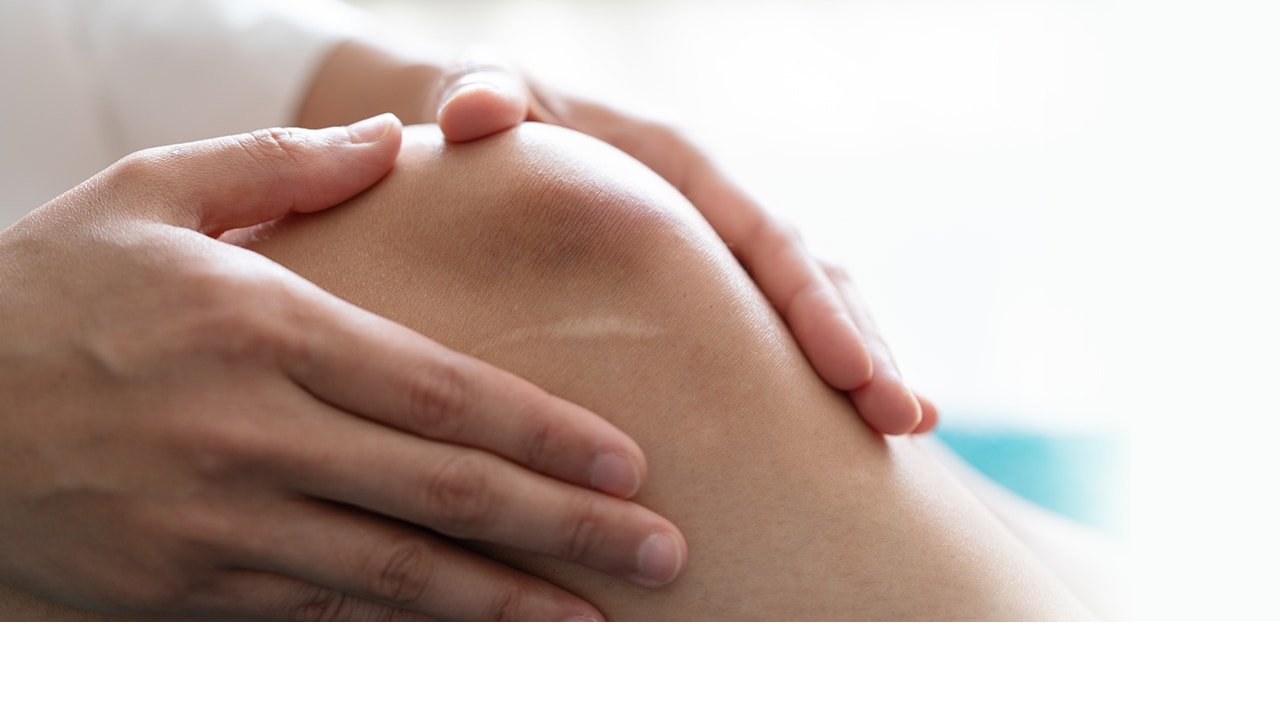 By now, you probably know how to master applying face makeup, eye makeup, and lip makeup, but what about body makeup? In case you don't already know, body makeup can be used to cover veins, tattoos, and bruises for an overall more flawless appearance. If you're wondering how to cover the latter, you've come to the right place. Keep reading to learn how to cover a bruise with makeup.
HOW TO COVER A BRUISE WITH MAKEUP
Learning how to cover bruises with makeup is all about keeping five key tips in mind. Take note of the below, then get to concealing!
BRUISE MAKEUP TIP #1: USE A FULL COVERAGE FORMULA
This may seem self-explanatory, but be sure to use makeup with a full-coverage formula. You wouldn't want to take the time to apply body makeup, only to have your bruise showing through regardless, would you? Give the L'Oréal Paris Infallible Total Cover Foundation, which offers full coverage and can be used on your arms and legs, a try. The foundation has a lightweight formula with a natural finish and long-lasting wear, making it ideal for concealing bruises.
BRUISE MAKEUP TIP #2: CONSIDER COLOR CORRECTING
We're sure you're familiar with color correcting your face, but what about your body? One of the best ways to disguise the unsightly purple-blue hue on your arms or legs is to color correct. Think of the color wheel. For bruises, which normally boast a purple or blue hue, you'll want to use a yellow concealer to neutralize their appearance. Use the yellow shade from the L'Oréal Paris Infallible Total Cover Color Correcting Kit or the L'Oréal Paris True Match Color Correcting Crayon in Yellow to do just that.
BRUISE MAKEUP TIP #3: MATCH YOUR SKIN
This tip may seem pretty obvious, but it's one worth mentioning. Be sure to match your bruise makeup of choice to the skin around your bruise. This likely won't be the same shade you use on your face. For the best color matching, compare a swatch of the product to the skin on your arms or legs in natural, outdoor lighting.
BRUISE MAKEUP TIP #4: CHOOSE THE RIGHT APPLICATOR
We're going to make a blanket statement and say that applying bruise makeup with your hands is a no-no. That's because you likely won't get enough coverage, as your fingers will end up with half the product on them! Not to mention, it'll make it more difficult to achieve a seamless blend. The best way to apply bruise makeup is by using a makeup blender or sponge, such as the L'Oréal Paris Infallible Blend Artist Foundation Blender. Simply apply your bruise makeup to the blender, then bounce it onto your skin in a stippling fashion. You'll be left with a seamless, full coverage application.
BRUISE MAKEUP TIP #5: SET YOUR MAKEUP
Who wants to go through the effort of expertly covering their bruise with makeup, only for the makeup to fade and smudge halfway through the day? Not us! To avoid this situation, be sure to set your makeup. There are two ways you can do so.
Option #1: Translucent powder. A translucent loose setting powder, like the L'Oréal Paris Infallible Pro-Sweep & Lock Loose Setting Face Powder, will lock in your bruise makeup, as well as control shine all day. The micro-fine loose powder formula blurs lines and pores for a smooth finish while creating a soft-focus, matte effect as it sets makeup.
Option #2: Setting spray. Alternatively, you can spritz on a setting spray, like the L'Oréal Paris Infallible Pro-Spray & Set Makeup Extender Setting Spray, to set your bruise makeup. Hold the spray eight to ten inches away, then spritz to keep your bruise makeup looking fresh for hours after application: no melting, fading, or touch-ups necessary.
Discover more tips & tricks
Keep your skin happy
See all articles
Shop Featured Makeup products
Discover More