face makeup
The Best L'Oréal Paris Bronzers For Dark Skin Tones
February 03, 2021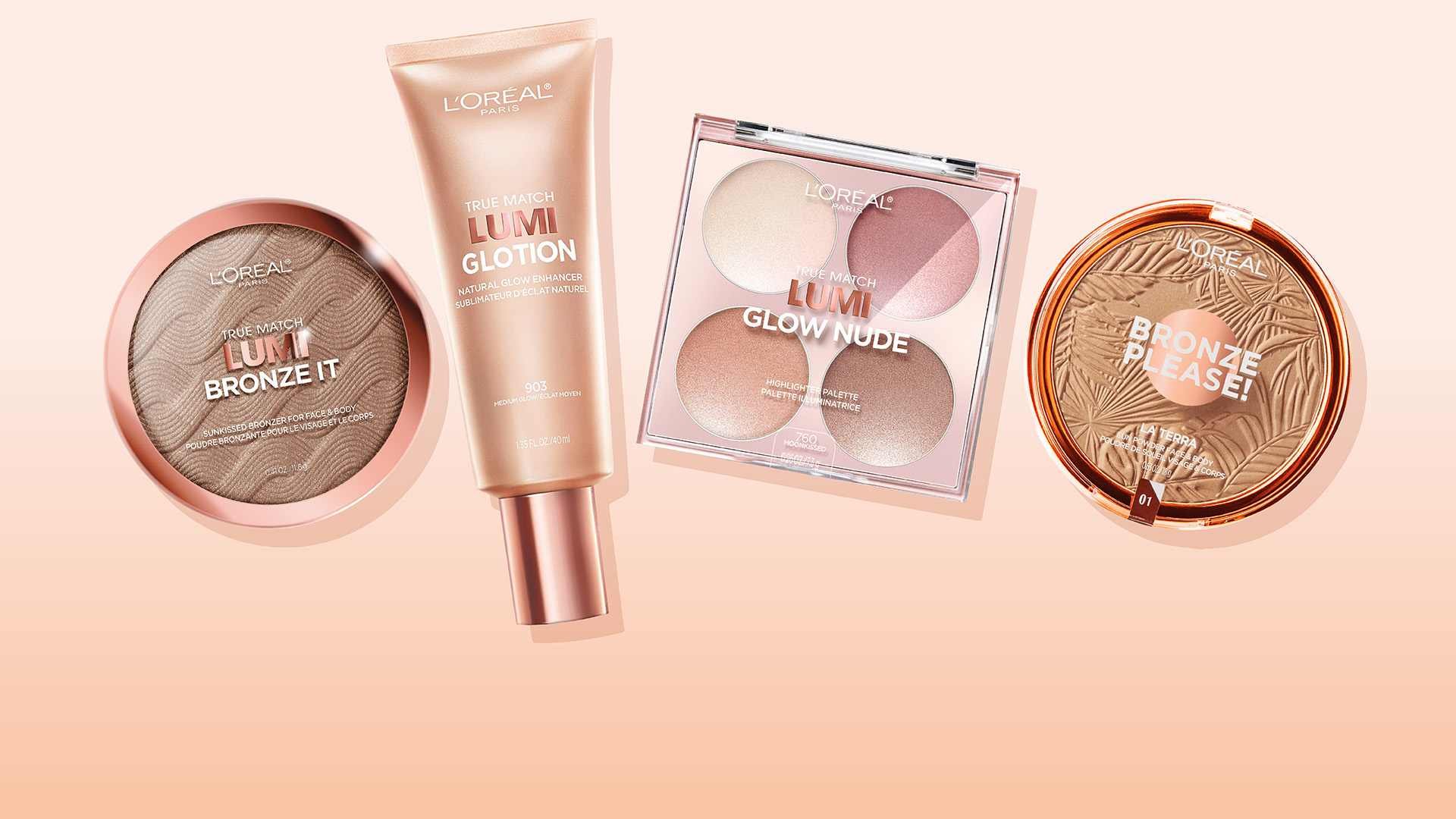 One of our biggest winter woes is how quickly we tend to lose that tan that comes naturally during the warm weather months. That glow that bounces off the skin, highlights the cheekbones and makes the complexion look brilliant is highly addictive. If you live in a climate where it's warm and sunny year-round then, well, we're jealous. But if you don't, then you'll need a little extra help getting that fresh-from-vacation glow that summertime offers. That's where a great bronzer comes in.
If you have fair skin, bronzer can warm up your face and add a much-needed flush of color. If you have darker skin it can complement your melanin and take your radiance to the next level. The right bronzer can do wonders for defining your facial features. You just need to make sure you pick the right bronzer for you. So we're breaking down how to pick the right bronzer and sharing our best bronzers for darker skin tones, so you don't always have to be sitting poolside or lounging on a tropical island to get sun-kissed skin (or at least the appearance of it).
HOW TO CHOOSE A BRONZER FOR DARK SKIN TONES
When it comes to choosing bronzer for dark skin tones (and really any skin tone) it's all about two things—shade and finish. Your best bronzer color will be determined by your skin tone but don't forget to keep your undertones in mind as well. If your undertones are warm, steer clear of cool-toned bronzers, which can make your skin look ashy and dry. If your undertones are cool and you pick a warm bronzer you run the risk of looking orange, and as if you have a very unnatural tan.
If you're simply going for a glow, grab a bronzer with a shimmery finish to highlight your features. Focus the product on a few key spots, including your cheekbones, temples, and jawline. If you want to give your skin a little more color (bye, bye winter dullness) try a matte finish instead and sweep lightly with a bronzer brush.
OUR FAVORITE BRONZERS FOR DARK SKIN TONES
Ready to get your glow on? We thought so. Check out these bronzers that we love for a glow that looks like it comes from the inside out. The best part—they're all under $20.
This shimmer bronzer will leave your skin with an instant sun-kissed glow for a radiant, sculpted look. The powder formula is buildable, allowing you to easily customize the intensity based on your skin tone and desired look.
When you're truly longing for summer this is the bronzer for you! The matte formula is meant to extend your tan, offering a natural glow all year long.
For a fresh and natural glow, opt for this glow lotion that can be applied all over the face, as a highlighter or for contouring. Its formula is infused with glycerin and shea butter for all day hydration.
This multi-purpose bronzer, highlighter and blush in one will radiate your features day or night. Layer, or mix and match the powders to add warmth and dimension to the face.
Discover more tips & tricks
Keep your skin happy
See all articles
Shop Featured products
Discover More