eye makeup
3 Brow Looks for Achieving On-Trend Arches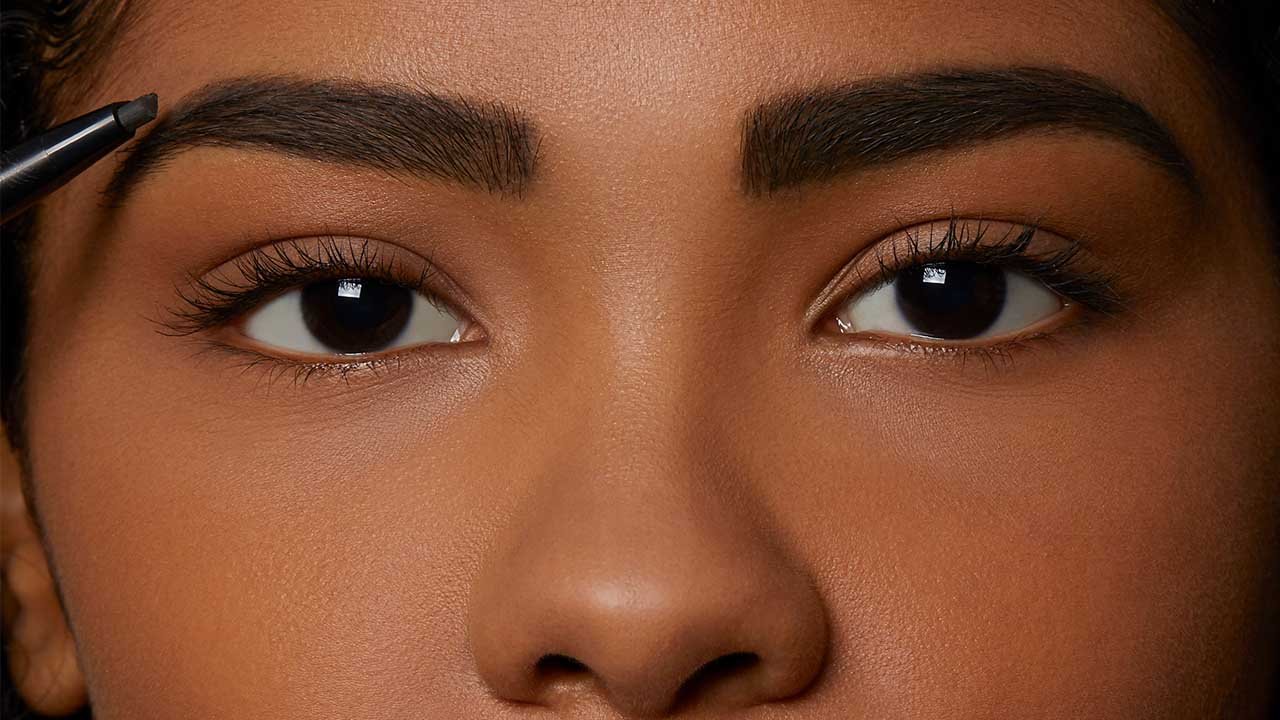 There's no denying that full, beautiful brows are one of the biggest eye makeup trends—and they don't seem to be going away anytime soon. Due to their on-trend status, using eye makeup to fill in your brows has become a necessity for everyday makeup looks. Of course, with so many different eyebrow makeup products to choose from and so many different ways to shape and define your arches, you may be totally overwhelmed. No need to fret—here are three trendy brow looks that are sure to wow.
EYEBROW MAKEUP LOOK #1: THE BOY BROW
This fluffy brow look is all about undone, full eyebrows. It's a super quick and easy way to give your natural brows a boost, making it a perfect pick for any beginners out there.
What you'll need:
L'Oréal Paris Brow Stylist Boost & Set Brow Mascara
Get the look:
Step #1: Fill in your brows
First, fill in your brows using the brow gel-mousse formula. The best thing about this particular product? The formula is smudge-resistant and comfortable for all-day wear.
Step #2: Brush up
Use the angled skinny brush to brush your eyebrows upward, boosting their volume and creating the look of a naturally thicker brow.
Editor's note: Brushed up brows are a trend in their own right, so you'll be extra en vogue after this step!
Bonus step: Add some shadow
Want to complete your eye makeup look? You can pull it all together with a little help from the L'Oréal Paris Colour Riche Pocket Palette Eye Shadow in Boudoir Charme. Apply either of the palette's medium shades to your eyelid, the darkest shade to your crease, and the lightest shade to the inner corner of your eye for a stunning brown smoky eye.
EYEBROW MAKEUP LOOK #2: THE BLOCK BROW
Want bold, thick brows? This is the eyebrow look for you! Block brows are ideal if you're looking to draw attention to your eyes, so get ready to show off those pretty peepers.
What you'll need:
L'Oréal Paris Brow Stylist Shape & Fill Mechanical Pencil
L'Oréal Paris Brow Stylist Brow Raiser Highlighter Duo
Get the look:
Step #1: Create your shape
Use the triangular tip of your brow pencil to precisely outline your brows and define their shape. To get the full, blocky appearance that characterizes this look, outline slightly outside your natural brow.
Step #2: Fill in your brows
Use the flat side of the same pencil to fill in your eyebrows with light, featured strokes. Using a light hand will ensure your brows look bold—but not overdone.
Step #3: Blend
To blend your eyebrow makeup, use the spoolie end of your pencil to soften any harsh lines and create an even, filled-in brow.
Step #4: Touch up your eyebrows
Use the matte concealer end of the highlighter duo to outline your eyebrow. This will help define your arch and sharpen your brow shape—just make sure to blend the concealer in!
Step #5: Highlight
To finish the look, use the shimmer highlighter to illuminate above and below the arch of your eyebrow.
Bonus step: Brighten your eyes
To complete this eye makeup look, apply the L'Oréal Paris Pro-Last Waterproof Pencil Eyeliner in Nude to your waterline to instantly brighten your eyes for a wide-awake look.
EYEBROW MAKEUP LOOK #3: THE HYBRID BROW
Can't decide between a feathered, undone brow and a defined brow? You don't have to! This eyebrow makeup look gives you the best of both worlds and the end result of a totally gorgeous brow.
What you'll need:
L'Oréal Paris Brow Stylist Shape & Fill Mechanical Pencil
Get the look:
Step #1: Outline your shape
Outline your eyebrows, using the triangular tip of the brow pencil to create a precise line.
Step #2: Brush it out
Use the spoolie end of the pencil to brush upwards through your brows to soften your outline and create a more feathered brow.
Step #3: Fill in your eyebrows
Use the triangular tip to fill in the end of your eyebrows. Start at the edge and use light feathered strokes to create hair-like lines. Work your ways towards the middle of your eyebrows, creating fewer strokes as you get closer to the front of your brows—this mimics how natural brows become more sparse towards the front.
Bonus step: Coat your lashes
Of course, mascara is the finishing touch every eye makeup look needs. Apply a few coats of the L'Oréal Paris Voluminous Lash Paradise Mystic Black to your lashes for intense length and voluptuous volume.
Next, how about finding an equally on-trend look to play up your pout? Here's How to Pull Off the Blurred Lip Makeup Trend.
Discover more tips & tricks
Keep your skin happy
See all articles
Shop Featured Makeup products
Discover More