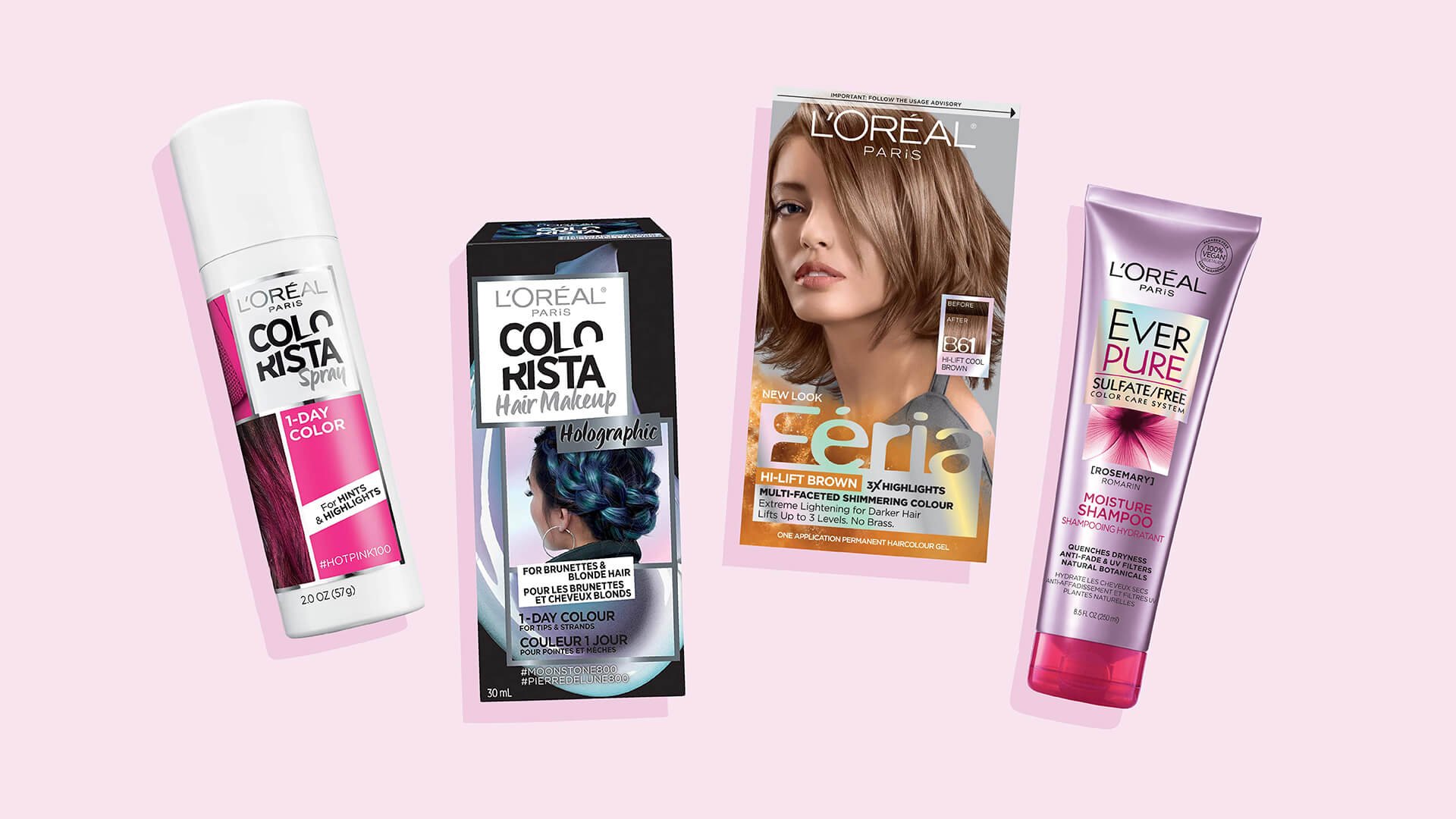 In the last several months the world as we knew it shifted, leaving many of us fending for ourselves when it came to hair care for the first time. Fortunately, social media kept us connected to folks who helped us keep our hair healthy. They even helped us recreate salon-worthy hair at-home, and as a bonus, master at-home hair coloring. But not all hair color kits are created equal, and picking the right one is especially important if you have Afro-textured hair.
If you're looking to keep your natural curls healthy and long, hair dye can be counterproductive if it's not formulated for all hair types. Celebrity hairstylist and colorist Jonathan Colombini recommends that anyone with textured hair look for products that include conditioning agents like proteins and try to stay away from permanent hair color and try either demi-permanent or semi-permanent hair colors.
So if you're getting the itch to color your curls, grab one of these safe and easy to use products that we've rounded up below for flawless results.
Colorista is not your average hair dye in a box. It's a temporary hair color that washes out with one wash, and it requires no gloves. Its gentle leave-in formula is made without any ammonia or peroxide, so it's safe to use on all hair types. It's a great product to use if you're still trying to figure out what hair color suits you best before going with a semi-permanent change, or if you just want to switch up your hair color for a day.
This spray version of the temporary hair makeup is for those who prefer minimal work. No bleach is required, and its formula includes pure color pigments. For different styles, you can apply it all over or just to your ends for an ombre look. Just make sure to shake the can well and spray it evenly on dry hair. Wait about 10 minutes for the color to completely dry.
Known for its shimmering color finish this permanent formula includes nourishing ingredients such as coconut and sunflower seed oil to help protect and strengthen your hair while coloring, so curly girls need not fear. Each kit also comes with shampoo, and a deep conditioner to help seal color and smooth all your strands.
Whether you're indulging in the still popular red hair color trend, or have made the leap to go pink, purple or even bronde you want your color to stay vibrant and shiny for weeks. This new at-home gloss deeply conditions while enhancing your hair color tone. It doesn't require any mixing and you don't need gloves. Just add it to your wash day routine and in 15 minutes your color will get a fresh pick me up and your curls will feel hydrated.
Once you've made your DIY color switch you'll want to take care of your newly hued hair and keep it hydrated. Colombini says reach for L'Oréal Paris EverPure Moisture Shampoo. Its formula is made specifically for dry hair and it includes nourishing ingredients such as rosemary leaf oil, which works to replenish dry hair with more moisture.
{ "@context": "https://schema.org/", "@type": "WebPage", "speakable": { "@type": "SpeakableSpecification", "cssSelector": ["speakable-content"] }, "url": "https://www.lorealparisusa.com/beauty-magazine/hair-color/hair-color-tutorials/hair-color-products-for-type-4-curls" }
Discover more tips & tricks
See all articles
Shop Featured Hair Color products
Discover More
{ "@context": "http://schema.org", "@type": "BreadcrumbList", "itemListElement": [ { "@type":"ListItem", "position": 1, "item": { "@id": "/", "name": "Home" } } , { "@type":"ListItem", "position": 2, "item": { "@id": "https://www.lorealparisusa.com/beauty-magazine", "name": "Beauty Magazine" } } , { "@type":"ListItem", "position": 3, "item": { "@id": "https://www.lorealparisusa.com/beauty-magazine/hair-color", "name": "Bold Ideas From Hair Color Pros" } } , { "@type":"ListItem", "position": 4, "item": { "@id": "https://www.lorealparisusa.com/beauty-magazine/hair-color/hair-color-tutorials", "name": "Hair Color Tutorials" } } , { "@type":"ListItem", "position": 5, "item": { "@id": "https://www.lorealparisusa.com/beauty-magazine/hair-color/hair-color-tutorials/hair-color-products-for-type-4-curls", "name": "hair-color-products-for-type-4-curls" } } ] }