hair color ideas
The Best Blonde Hair Colors to Try This Summer
June 06, 2017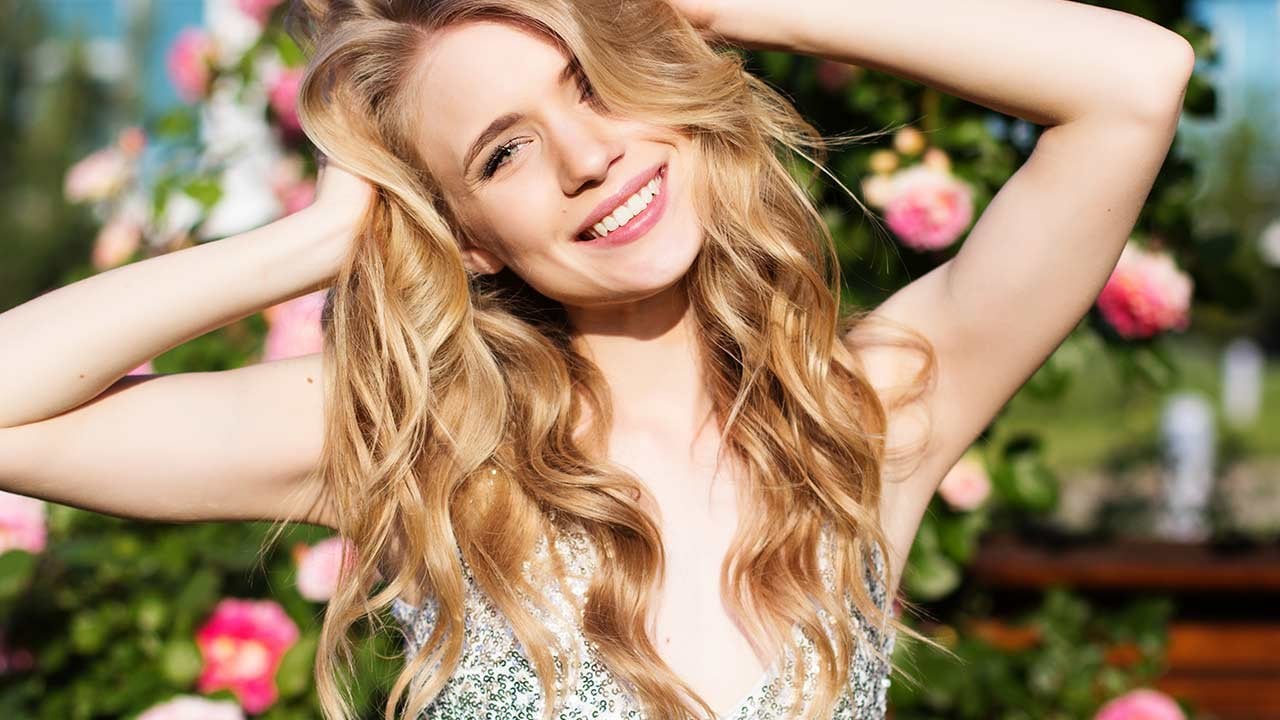 Blonde hair and summer basically go together like PB&J. There's just something about blonde hues that scream sunshine, right? If you've caught the blonde bug and want to rock a lighter hair color this summer, you're in the right place. Here, we're sharing gorgeous blonde hair ideas for summer, how to go about coloring your hair blonde, and tips for caring for your new lighter 'do. So, without further ado, read our guide to dyeing your hair blonde this summer.
The Prettiest Blonde Hair Color Shades for Summer
Before you actually get to the dyeing process, consider your options. What shade of blonde, exactly, do you want? Below are six on-trend blonde hair color ideas, ranging from super-low maintenance to very, very high maintenance. It's all about finding one that meets your preferences!
1. Soft bronde balayage. Balayage is a French highlighting technique where color is hand-painted onto your hair. Since the color is concentrated mostly from the mid-lengths to the ends for a lived-in look, you don't have to worry about frequent touch-ups. If you're a summer jet-setter and know you won't have a ton of time to invest in hair color upkeep, balayage highlights could be right for you. As for what color of balayage highlights you should get, bronde is a mix between brown and blonde, meaning it's not too light. Opt for bronde balayage highlights to help create a sun-kissed looks.
2. Blonde hair with dark roots. Since many blonde shades are super-light, they can require regular touch-ups. If that's not something you're interested in dealing with all summer long (after all, you want to spend your free time at the beach, don't you?), consider keeping your roots dark. In addition to looking totally chic, you also won't have to book it to the salon (or find time to touch up your roots at home) as frequently as you would with an all-over blonde shade.
3. Face-framing highlights. When it comes to going blonde, you don't necessarily have to color your entire head of hair. Think about just adding highlights where the sun would hit for a summer-approved hairstyle.
4. Golden honey blonde. If you've shied away from going blonde because you think a lighter hair hue will wash you out, we've got the shade for you! We're talking about golden honey blonde. This warm shade of blonde can help add warmth to fair or cool complexions.
5. Nude blonde. Nude blonde hair has been one of the trendiest colors in 2017—and it's still pretty popular. That's because it's flattering on everyone! What is nude blonde hair, you ask? Well, it's a blonde shade that balances warm and cool tones, which cancel each other out to create a neutral blonde shade. Nude blonde hair is supposed to mimic natural blonde hair color.
6. Platinum. Prepare to become an ice queen this summer. Platinum blonde hair is virtually the lightest, coolest blonde shade of them all—and it's also one of the most high-maintenance. Getting this white-hot hue can take quite a bit of work (especially if you're starting with a dark brown base), so plan accordingly.
What You Need to Know Before Going Blonde
While blonde hair is a gorgeous color option for summer, it's important to know what the dyeing process will entail. When you decide to go lighter, you'll need to bleach your hair first. And if you have brunette hair to begin with, it could even take multiple sessions to achieve your desired blonde shade. What's more, if you want an all-over blonde color, keep in mind that frequent touch-ups may be necessary as your roots grow in. Balayage highlights are a low-maintenance option, as the color isn't concentrated around your roots, so that may be a good choice for you.
The Right Way to Get a Blonde Hair Color
Ready to test out the theory that blondes have more fun? If you're making a dramatic hair color change (such as going from dark brown to platinum), it's always wise to visit a professional colorist. They can help guide you through the dyeing process from start to finish. If you're going the professional route, make sure to bring photos of what you want, so that you're not surprised when your new color is revealed. Want to DIY a blonde hair color? Try the L'Oréal Paris Féria or L'Oréal Pairs Superior Preference at-home color kits, which come in a variety of blonde hues.
How to Take Care of Your New Blonde Hue
Once you've become a blonde, create a hair care routine that's tailored to color-treated hair by following the tips below.
1. Use a system of shampoo, conditioner, and mask formulated for blonde, color-treated hair. Switch out your old hair care products for ones formulated for blonde, color-treated hair. Try the L'Oréal Paris EverPure Blonde Shampoo, L'Oréal Paris EverPure Blonde Conditioner, and L'Oréal Paris EverPure Blonde Shade Reviving Treatment.
2. Apply a heat protectant before blow-drying. Don't grab your heat tools until you've spritzed on a heat protectant first. Before blow-drying, use the L'Oréal Paris Advanced Hairstyle BOOST IT Blow Out HeatSpray. Meanwhile, before flat ironing, use the L'Oréal Paris Advanced Hairstyle SLEEK IT Iron Straight Heatspray.
3. Create beachy waves sans heat tools. Embrace your inner surfer girl by pairing your blonde mane with effortless-looking beachy waves. When your hair is towel-dried, spray on the L'Oréal Paris Advanced Hairstyle AIR DRY IT Wave Swept Spray, create a braid, then undo the braid once your hair has dried.
4. Temporarily disguise gray roots. No time for a touch-up? No problem! Temporarily mask gray roots with the L'Oréal Paris Root Cover Up, which is available in light to medium and dark blonde shades.
Discover more tips & tricks
Keep your skin happy
See all articles
Shop Featured Hair Color products
Discover More