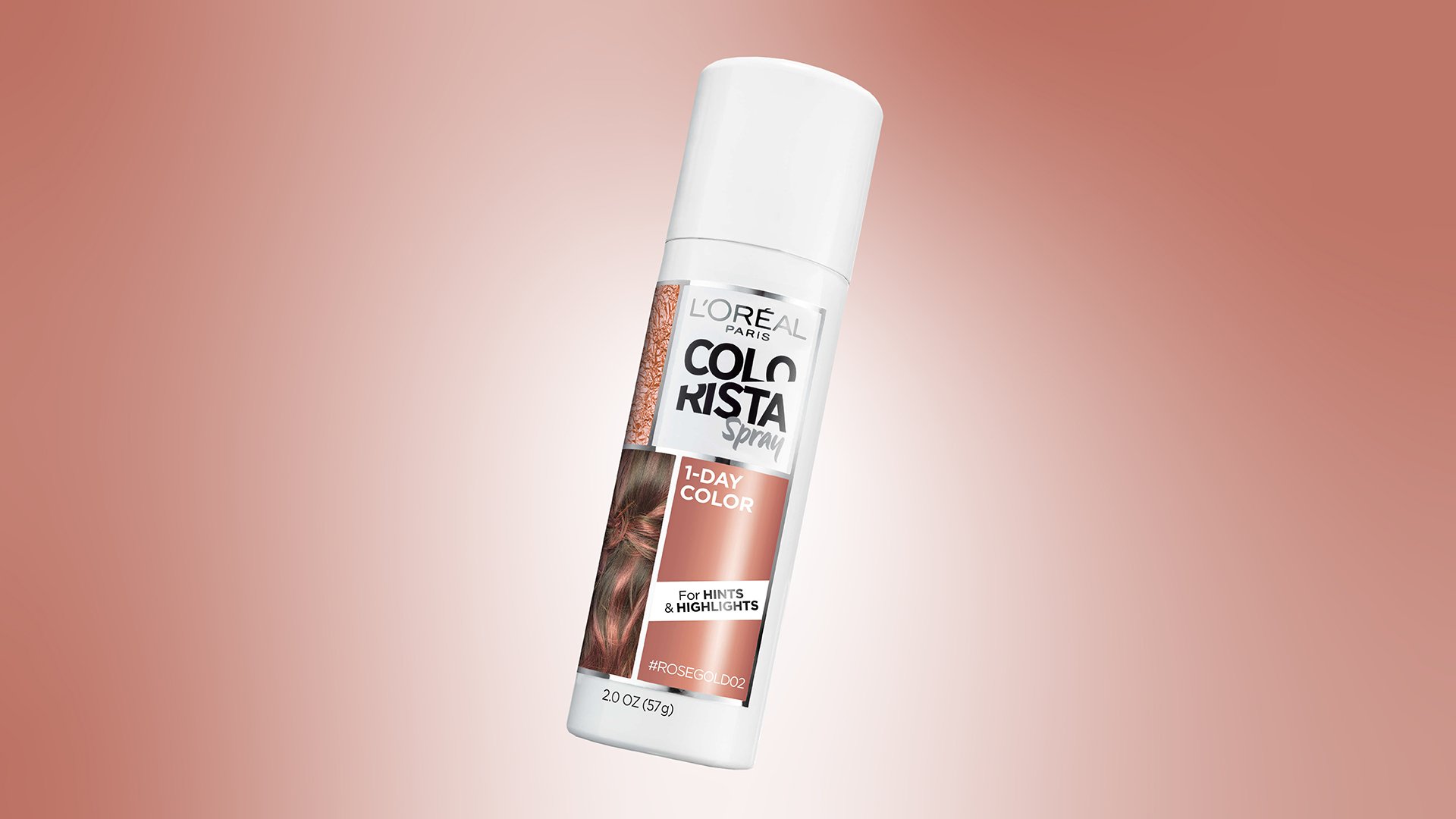 hair color application
Why You Should Try Temporary Wash Out Hair Color Before Committing
With so many hair color trends making their way into the beauty scene this year, (hello chunky highlights and mint green hair!), there's a good chance you've at least thought of the idea of changing up your hair. But, we get it — dyeing your hair can be daunting. What if you hate the color? What if your roots grow out faster than you can get a touch up? There's so much to consider.
If you're looking for a non-committal way to experiment with a new look, try a temporary, wash out hair color. It allows you to test different hues without the damage or the commitment. Interested? Keep reading to learn more about how temporary, wash out hair colors work and our favorite formula to try.
What Is Temporary Or Wash Out Hair Color?
Temporary hair color and wash out hair color are one and the same. They're a type of hair dye that washes out after just one shampoo. Whether you're looking to try out a new hair color but aren't ready to commit for the long haul or simply want to rock a fun new shade for a special night, temporary hair colors are super convenient and a great way to experiment before diving deep into the world of permanent hair dye. Alternatively, if you're someone who swaps their hair color as frequently as the seasons change, it's a great option that can preserve your hair health and avoid excess damage to your strands.
Our Favorite Temporary Hair Color
Ready to try using wash out hair color in your beauty routine? One of our all time favorite options is the L'Oréal Paris Colorista Hair Makeup Temporary 1-Day Hair Color Spray. This temporary hair color spray allows you to instantly get bold looks whenever you want them. Available in eleven colors including red, rose gold, pastel mint and blue, your hair experimenting options are endless. You can try giving yourself accent highlights, a trendy new ombre look or dye your entire head without stepping near a bottle of bleach. This wash out hair color is designed for both blondes and brunettes and is suitable for all hair types so everyone can get in on the fun.
To use, make sure you shake the bottle well before applying. Hold the can four to six inches away from dry hair and spray wherever you want. The color will become more vivid after it dries down, so be sure to spray a little at a time and wait a few minutes until it's completely dry before applying more.
Next: This Is The Hair Color Inspiration We're Taking With Us Into 2021
Discover more tips & tricks
Keep your skin happy
See all articles
Shop Featured products
Discover More