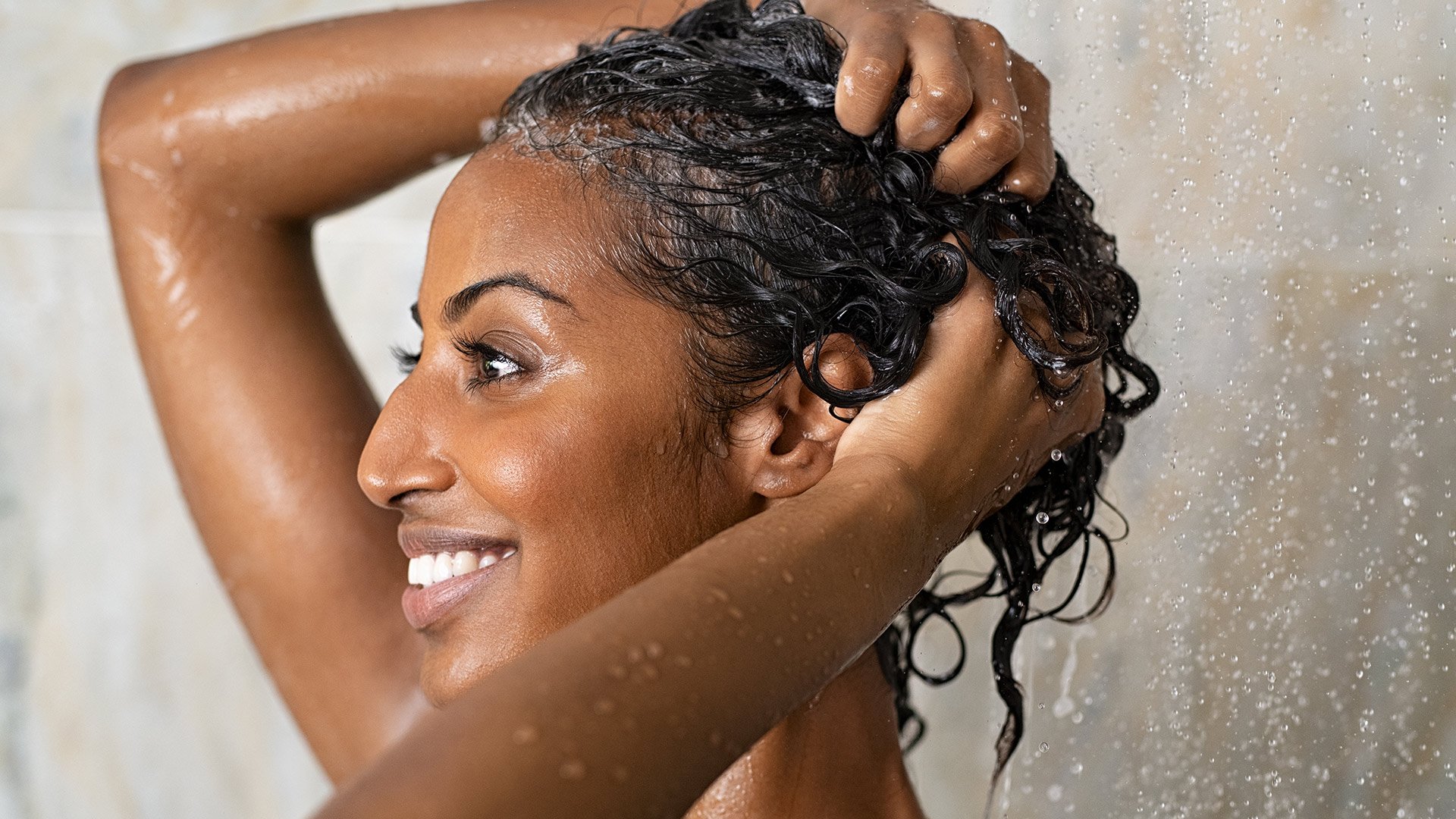 hair color application
Should You Wash Your Hair Before Dyeing It?
If you're considering switching up your hair color in the new year or dyeing your strands for the first time, you might be wondering if there's any prep to do before applying color. Having a few pictures of color inspo on-hand and taking proper COVID precautions before leaving your house (if you're heading to a salon) are more obvious things to do, but should you wash your hair before coloring your hair? As it turns out, most hair dyes are designed to work better on hair that is not freshly washed. While you should skip the shampoo and conditioner the day of coloring, feel free to wash your hair the night before. And if you're trying to get a few more days out of your style, just reach for a good dry shampoo.
What Dye to Use to Color Your Hair at Home
If you've decided you want to DIY your new hair color, you may be overwhelmed with the number of hair color products out there. To help you sort through your options, we're breaking down the different types of at-home dye options.
Temporary Hair Color If you want at-home color that will easily wash out, use a temporary hair color, such as the L'Oréal Paris Colorista 1-Day Spray. It's perfect if you're looking for a quick, one-day change or want to test out a shade before committing to it. This hair color spray washes out in just one shampoo, too, so getting back to your natural shade is easy.
Semi-Permanent Hair Color A semi-permanent hair color is a great option if you don't want to change your hair color for good but you'd like your new color to last longer than just one day. If you have blonde or bleached hair, try the L'Oréal Paris Colorista Semi-Permanent Hair Color, which lasts four to ten shampoos. It comes in a range of fun shades like pink, blue and purple. If you have darker hair, check out the L'Oréal Paris Colorista Hair Makeup Temporary 1 Day Hair Color Spray.
Permanent Hair Color If you're sold on your hair color and want to have it for as long as possible, opt for permanent hair color. For a fade-resistant option that lasts up to eight weeks, we love the L'Oréal Paris Superior Preference. It's available in over 50 shades and will keep your strands looking vibrant for months.
Temporary Root Cover Up Whether you're looking for a retouch before hopping on a Zoom call or are just trying to make it a few days before your next salon appointment or full at-home color session, a root cover up spray is the best quick-fix. Our favorite? The L'Oréal Paris Magic Root Cover Up, which hides overgrown roots with just a spritz. It also covers up grays!
How to Care for Color Treated Hair
Once you've dyed your hair it's key to keep your color looking fresh and vibrant. Swap your go-to hair care products for products that are safe for color-treated hair. It can also be helpful to look for toning shampoos and conditioners that are customized to work with your new hair color. For example, if you're rocking a new blonde hue, reach for the L'Oréal Paris EverPure Blonde Shampoo, L'Oréal Paris EverPure Blonde Conditioner, and L'Oréal Paris EverPure Blonde Shade Reviving Treatment to balance your tone and neutralize brassiness.
And with the new L'Oréal Paris Le Color Gloss One -Step In Shower Toning Gloss, boosting shine and enhancing your new color is just one shower application away. It works on all hair colors and textures and even comes in a clear formula for virgin tresses that just need a color tone pick-me-up.
Next: How to Color Your Hair
Discover more tips & tricks
Keep your skin happy
See all articles