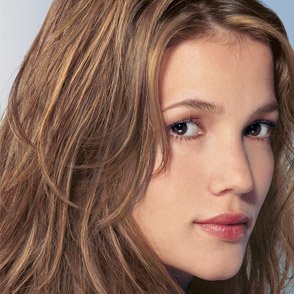 Adding
highlights
to your hair might seem like it's something better left to the pros at the salon—but chances are, you just haven't found the right at-home
hair color
kit yet. Which is exactly why we're introducing you to one of our easy-to-use at-home highlighting kits, the
L'Oréal Paris Couleur Expert
. Whether you want to add highlights to
blonde hair
, brown hair, or red hair, we've got a kit for you. Keep reading to learn more about highlighting your hair, then watch the video above for step-by-step instructions for using Couleur Expert.
Why You Should Add Highlights to Your Hair
On the fence about getting highlights? Allow us to convince you. Highlights can help brighten the overall appearance of your face, as they give off a sun-kissed vibe that's reminiscent of summer (even when it's the dead of winter). There are quite a few different highlighting techniques—and some of them, like balayage, are very low maintenance. Couleur Expert comes in a variety of highlight hues for blonde hair, brown hair, and red hair, so you can easily find one that'll enhance your natural hair color. The video above explains exactly how to place highlights on your hair for a flattering hair color.
What You Need to Know Before Highlighting Your
Highlights look gorgeous on just about everyone—but there's something you should know before starting the process. Highlighting your hair requires bleaching—and the darker your starting hair color, the more effort it will take to achieve your desired level of highlight. For extremely dramatic hair color changes, it's best to visit a professional colorist. Subtler hair color changes can be done at home using Couleur Expert, which comes with everything you need to highlight your hair. Keep an extra box on hand so that you can touch up your hair color whenever your roots start growing in.
How to Take Care of Highlighted Hair
Once you're done highlighting your hair with Couleur Expert, it's time to make a few key changes to your hair care routine, as color-treated hair needs special care. Switch to a system of hair care products, including
shampoo
and
conditioner
. Try the
L'Oréal Paris EverPure Moisture Shampoo
and
L'Oréal Paris EverPure Moisture Conditioner
. Super-hot water can strip your hair of essential moisture, leaving you with hair that feels dry and looks dull, so to keep your highlights looking as fresh as they can be, it's always a good idea to shower in lukewarm temps.
For more advice on highlighting your hair, head on over to our article,
How to Use La Petite Frost for At-Home Highlights
, which provides step-by-step instructions for using another one of our at-home hair color kits.
{ "@context": "https://schema.org/", "@type": "WebPage", "speakable": { "@type": "SpeakableSpecification", "cssSelector": ["speakable-content"] }, "url": "https://www.lorealparisusa.com/beauty-magazine/hair-color/hair-color-application/hair-color-application-video-couleur-experte" }
Discover more tips & tricks
Keep your skin happy
See all articles
Shop Featured Hair Color products
Discover More
{ "@context": "http://schema.org", "@type": "BreadcrumbList", "itemListElement": [ { "@type":"ListItem", "position": 1, "item": { "@id": "/", "name": "Home" } } , { "@type":"ListItem", "position": 2, "item": { "@id": "https://www.lorealparisusa.com/beauty-magazine", "name": "Beauty Magazine" } } , { "@type":"ListItem", "position": 3, "item": { "@id": "https://www.lorealparisusa.com/beauty-magazine/hair-color", "name": "Bold Ideas From Hair Color Pros" } } , { "@type":"ListItem", "position": 4, "item": { "@id": "https://www.lorealparisusa.com/beauty-magazine/hair-color/hair-color-application", "name": "Hair Color Application" } } , { "@type":"ListItem", "position": 5, "item": { "@id": "https://www.lorealparisusa.com/beauty-magazine/hair-color/hair-color-application/hair-color-application-video-couleur-experte", "name": "hair-color-application-video-couleur-experte" } } ] }