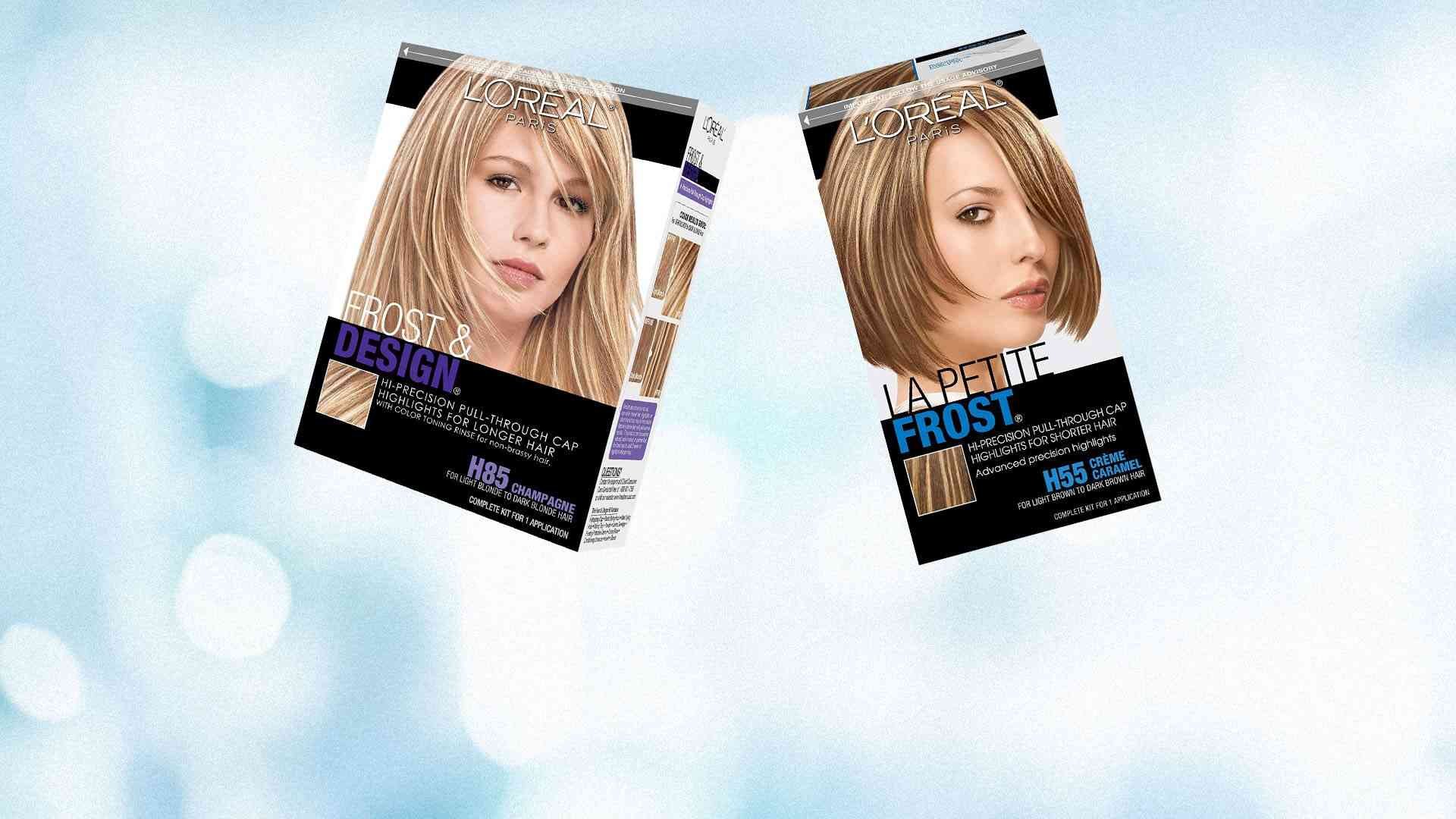 If you've ever wanted to switch up your hair color with highlights, but weren't quite ready to break the bank at the salon, allow us to introduce you to cap highlights. This highlighting technique can be done in the safety of your own home, resulting in a cohesive, dimensional mane that's the perfect addition to any beauty look. Sound too good to be true? It's not! Below, we're sharing everything you need to know about highlighting caps, including covering how to use one and how cap highlights differ from traditional foil highlights. Plus, we're naming our best hair highlight cap kits!
WHAT ARE CAP HIGHLIGHTS?
Before we dive any deeper, we're sure you're wondering what cap highlights are. This technique involves using an at-home color kit that comes with a hair highlighting cap. This cap is the key tool in question that could be your answer for getting an even, perfectly highlighted head of hair without a trip to the salon. A highlighting cap features small holes all over, and these holes serve as designated spots to pull strands of hair through. The hair that comes through the cap is what you'll highlight with a bleach mixture. The cap ensures that highlights are evenly placed, which can be one of the toughest parts of highlighting your own hair. Typically, highlighting caps feature different sections that you'll pull hair through based on the result you're aiming for, whether that's frame-framing or all-over highlights. Pretty cool, right?
CAP HIGHLIGHTS VS. FOIL HIGHLIGHTS
Of course, the major difference between cap highlights and foil highlights is that cap highlights are usually done at home, whereas foil highlights are typically done at the salon. Cap highlights allow you (or your colorist) to see the hair as it processes, making it easier to gauge how the hair is lightening. It's an ideal method for those highlighting virgin hair.
On the other hand, foil highlights are preferable for a more customized look. This is great if you have previously highlighted hair that may be lightened more in some areas than others. That being said, the goal result of the two highlighting techniques is generally the same: uniform, lightened strands throughout your mane.
OUR BEST AT-HOME KITS FOR CAP HIGHLIGHTS
Think cap highlights could be what you're looking for? Consider using one of our best at-home kits featuring a highlighting cap. Below, we're naming two easy-to-use options.
L'Oréal Paris Frost & Design: This cap highlighting kit has a time-saving formula that leaves you with a delectable swirl of creamy highlights for a sun-kissed glow. The Pull-Through Cap lets you select the exact strands you want to be lightened so that you can avoid messy mistakes and unwanted results. Aside from the cap, the kit includes two different styling hooks to create subtle or bold highlights. The kit is available in two shades: champagne for blondes and caramel for brunettes.
L'Oréal Paris La Petite Frost: With its Hi-Precision Pull-Through Cap, this kit is ideal for short hair or for adding a few face-framing highlights. The easy highlighting cap lets you create perfectly placed, precise, even highlights in no time at all. The kit is available in two color options: chardonnay for blondes and creme caramel for brunettes.
HOW TO USE A HIGHLIGHTING CAP
So, how does one put a highlighting cap to use? Follow the steps below to find out, keeping in mind that you should always follow the instructions included with the hair coloring kit you're using!
STEP #1: POSITION YOUR CAP
Part your hair as you usually do, brushing through your locks to get rid of any knots and tangles. Then place the highlighting cap on your head, securing it into place by tying a bow under your chin.
STEP #2: PULL YOUR HAIR THROUGH
While you can do cap highlights on your own, having a friend to help with this step will make the process that much easier. Use the hook from the kit, and carefully pull your hair through the holes. You can pull hair through every hole for a mane full of dimension or only focus on certain sections.
STEP #3: APPLY BLEACH
Mix together the developer and bleach, then apply it onto the strands that are coming through the cap.
STEP #4: WAIT IT OUT
Allow your bleach to sit for the allotted amount of time, letting your strands lighten.
STEP #5: RINSE AND SHOW IT OFF
After the proper amount of time has passed, rinse the bleach from your hair and show off your beautiful cap highlights. Yes, it's that easy!
Next: Partial vs. Full Highlights: Which One Is Right for You?
{ "@context": "https://schema.org/", "@type": "WebPage", "speakable": { "@type": "SpeakableSpecification", "cssSelector": ["speakable-content"] }, "url": "https://www.lorealparisusa.com/beauty-magazine/hair-color/hair-color-application/cap-highlights" }
Discover more tips & tricks
Keep your skin happy
See all articles
Shop Featured Hair Color products
Discover More
{ "@context": "http://schema.org", "@type": "BreadcrumbList", "itemListElement": [ { "@type":"ListItem", "position": 1, "item": { "@id": "/", "name": "Home" } } , { "@type":"ListItem", "position": 2, "item": { "@id": "https://www.lorealparisusa.com/beauty-magazine", "name": "Beauty Magazine" } } , { "@type":"ListItem", "position": 3, "item": { "@id": "https://www.lorealparisusa.com/beauty-magazine/hair-color", "name": "Bold Ideas From Hair Color Pros" } } , { "@type":"ListItem", "position": 4, "item": { "@id": "https://www.lorealparisusa.com/beauty-magazine/hair-color/hair-color-application", "name": "Hair Color Application" } } , { "@type":"ListItem", "position": 5, "item": { "@id": "https://www.lorealparisusa.com/beauty-magazine/hair-color/hair-color-application/cap-highlights", "name": "cap-highlights" } } ] }