damaged hair
Your Post-Winter Hair Care Routine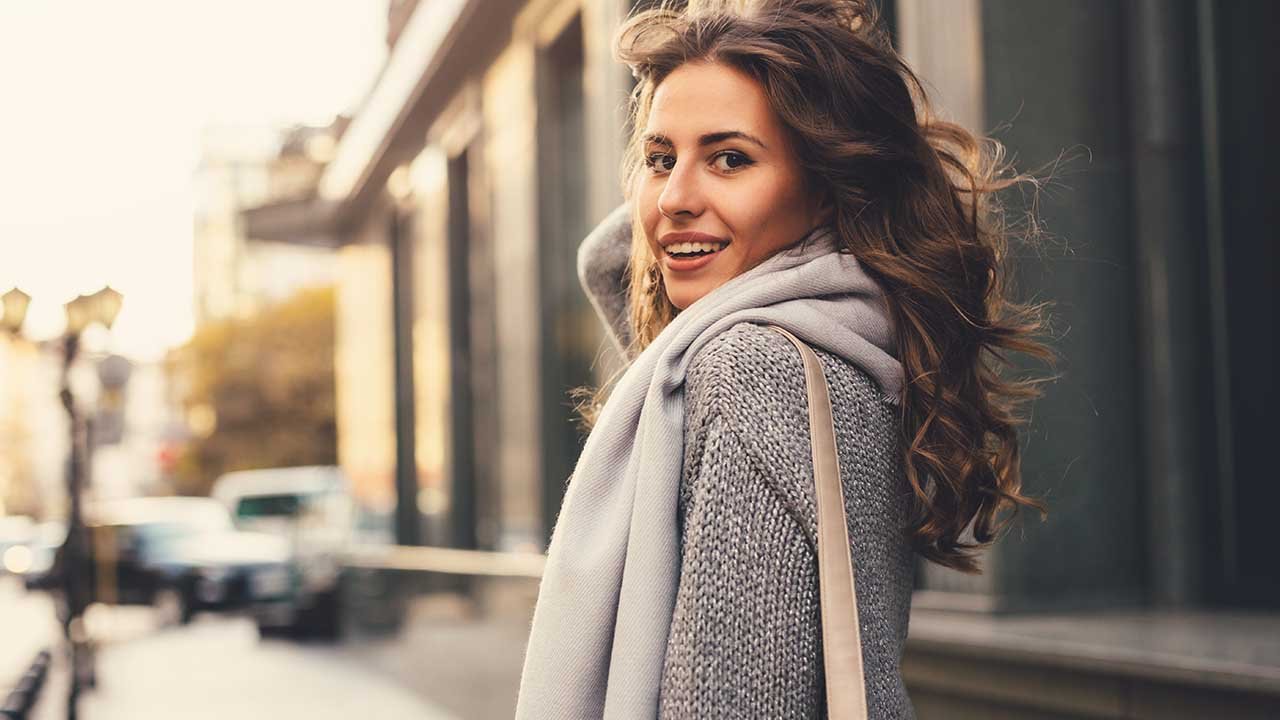 Spring is in sight—and we couldn't be more thankful! No matter which hair style you attempt or which products you use, your hair may not look quite as good as it should—and you know winter is to blame. After months of bitter cold and bristling winds—not to mention lots of time spent in artificial indoor heat—your hair could be left looking and feeling a little worse for wear. We're talking dry hair or even damaged hair. Ready to get your mane back on track for the new season? Consider this your guide to post-winter hair care. Add the following tips to your beauty routine to pamper your strands as we transition from winter to spring. 
SPRING HAIR CARE TIP #1: Switch your shampoo and conditioner
If your hair is just as dry and damaged as we suspect, it could be time to change your hair care system of choice. When you're spring cleaning, toss out your old shampoo and conditioner in favor of the L'Oréal Paris EverPure Repair and Defend Shampoo and L'Oréal Paris EverPure Repair and Defend Conditioner. Used together, the duo can help strengthen hair as it defends against damage. And if that still isn't enough for your strands, you'll want to add a hair mask into the mix as well. Twice a week, swap out the conditioner for the L'Oréal Paris EverPure Repair Remedy Balm.
SPRING HAIR CARE TIP #2: Use Hair sheet masks
Did you know sheet masks aren't just for your skin? After a rough winter, your hair is surely in need of pampering, and a hair sheet mask could be way to do it. To give your hair a little extra TLC, use the L'Oréal Paris EverPure Intense Repair Hair Sheet Mask or L'Oréal Paris EverPure Deep Moisture Hair Sheet Mask. Whichever you choose, you can expect an intense hair treatment in just five minutes.
SPRING HAIR CARE TIP #3: KEEP THE TEMPERATURE DOWN IN THE SHOWER 
While taking a super-hot shower might've been comforting in the winter, it's not exactly great for your hair—so make it your mission to only rinse off in lukewarm water starting this spring. Hot water can be drying and can strip your hair of essential oils, which is why you'll want to avoid it. If you can't give up hot showers completely, at least limit the amount of time you spend in the shower. 
SPRING HAIR CARE TIP #4: ADD A BOAR BRISTLE BRUSH TO YOUR ARSENAL
Brushes with plastic bristles can snag your hair, whereas a boar bristle brush can be gentler. What's more, boar bristle brushes can help distribute the natural oils from your roots through the lengths of your hair. (Check out The Ultimate Guide to Hair Brushes to find out more.)
SPRING HAIR CARE TIP #5: GIVE YOUR HEAT TOOLS A BREAK
Excessive heat styling can lead to damage, but it's hard to lay off your blow-dryer when we hair leaves you at risk of freezing in the winter. Now that it's getting warmer, you have the perfect opportunity to give your blow-dryer, curling iron, and flat iron a rest for a while. That doesn't mean you have to give up styling your hair altogether, though—just air dry it instead! Spritz the L'Oréal Paris Advanced Hairstyle AIR DRY IT Wave Swept Spray onto to towel-dried hair, then braid your mane to create loose waves. Once your hair has dried, undo the braid and comb your fingers through your hair. Ta-da, heat-free waves! 
SPRING HAIR CARE TIP #6: GET REGULAR TRIMS
The only way to truly rid yourself of split ends that are weighing your hair down is to have them snipped off. So, what are you waiting for? Go ahead and call your hairstylist to book an appointment! Want to try a trendy new haircut? Spring's the perfect time to make the chop—particularly if you want to shorten things up significantly. If a completely new hairstyle is what you're after, be sure to bring in photos of what you'd like so that your stylist fully understands what you want. He or she will also be able to make suggestions as to what kind of haircut will work best with your hair type (for example, a pixie cut might not be the best option if you have naturally curly hair) and lifestyle (if you're super-low maintenance, a lob could be the perfect choice for you).
Next: Master Class with Dr. Rocio Rivera: How to Transition Your Skin Care Routine from Winter to Spring.
Discover more tips & tricks
Keep your skin happy
See all articles
Shop Featured Hair Style products
Discover More