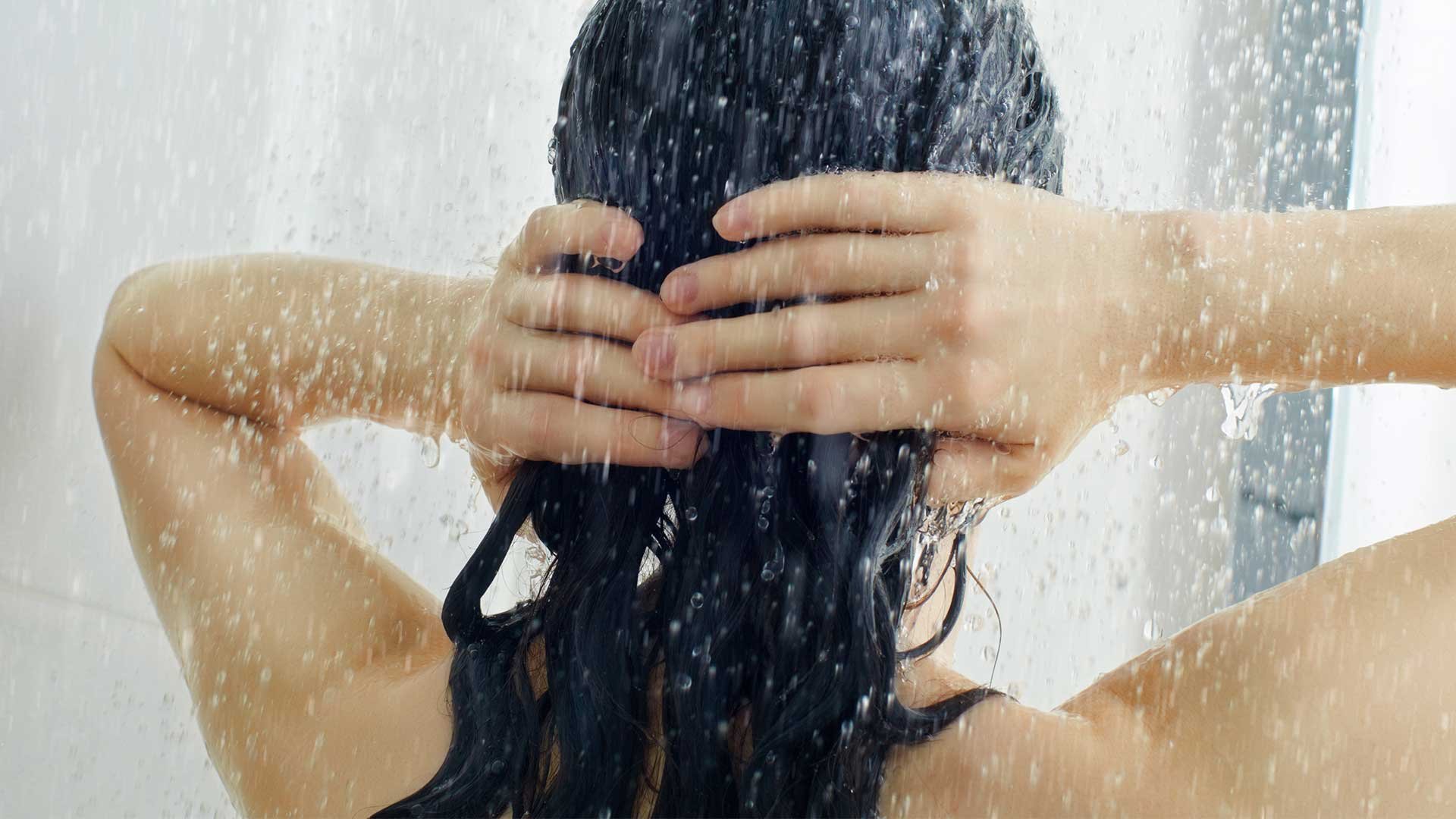 all hair types
What Is a Hair Rinse?
Maintaining a healthy-looking mane requires a consistent hair-care routine. While using a nourishing hair-care system should be standard practice, sometimes your locks need a little extra to look and feel their best. That's where a hair rinse comes in handy. Hair rinses work wonders to give your strands the right amount of TLC. And since there are plenty of offerings to choose from, such as an apple cider vinegar or rice water hair rinse, it's important to find the right option for you. Keep reading as we give you the lowdown on hair rinses and tips for using one in your routine.
WHAT IS A HAIR RINSE?
Before you reach for a hair rinse, it's essential to know what this popular offering is all about. A hair rinse is a treatment that provides your hair with a variety of benefits. Depending on the type of hair rinse you choose, you can nourish, moisturize, and remove product buildup from your locks. Not to mention, you can switch things up in the hair color department with a color rinse. In other words, the best way to think of a hair rinse is as a multi-purpose treatment.
THE DIFFERENCE BETWEEN COLOR RINSES AND TRADITIONAL RINSES
While color rinses and traditional rinses have both become popular options on the hair-care front, it's important to note that they both have key differences. A color rinse is a hair-dyeing method that gives your strands a wash of color instead of a permanent change. It only penetrates the outer cuticle of your hair, so it's commonly used to add vibrancy between dyeing sessions. You also don't have to use a hair color rinse to change up your strands. You can opt for a clear hair color rinse to add sheen to your mane.
On the other hand, a classic hair rinse comes with multiple benefits. As we mentioned above, you can cleanse, strengthen, or add a silky feel to your locks with a rinse. Some hair rinses also aid in removing excess oils from your strands for a refreshed and rejuvenated mane. Plus, you can use a traditional hair rinse when caring for protective styles to avoid disturbing your look.
WHAT HAIR TYPES CAN USE A HAIR RINSE?
While some hair treatments are only reserved for specific textures, any hair type can benefit from a hair rinse. Like any hair-care product you use, you'll want to make sure that you choose the right hair rinse to tackle your concerns.
HOW TO USE A HAIR RINSE IN YOUR ROUTINE
Now that you're a bit more educated on hair rinses, it's time to take action. Follow our step-by-step guide below to learn the proper way to use a hair rinse.
STEP #1: WASH YOUR STRANDS
In order for a hair rinse to work its magic, it's essential to make sure that your strands are clean and hydrated. Set the stage with the L'Oréal Paris EverCreme Deep Nourish Shampoo and L'Oréal Paris EverCreme Deep Nourish Conditioner. This sulfate-free pair gently cleanses and deeply moisturizes hair, leaving you with soft and silky strands without a weighed down feel.
STEP #2: APPLY THE HAIR RINSE
Once your locks are washed, it's time to bring a hair rinse into the mix. Apply the hair rinse all over damp hair and massage it onto your scalp and throughout your strands.
STEP #3: LET IT SIT
Don't immediately wash the hair rinse out of your hair. Give the product five to 10 minutes to do its thing on your locks.
STEP #4: RINSE OUT YOUR HAIR
Once the time is up, thoroughly rinse your hair with lukewarm water. Allow your strands to air dry and style as desired.
HOW OFTEN SHOULD YOU USE A HAIR RINSE?
Chances are you're probably ready to work a hair rinse into your routine. And we don't blame you! However, it's important to note that a hair rinse is not a treatment you should use daily. Typically, you should only use a hair rinse once a week. Follow the instructions that coordinate with the product you're using, whether that's an apple cider vinegar hair rinse, a color rinse, or one made with rice water.
Discover more tips & tricks
Keep your skin happy
See all articles
Shop Featured Hair Care products
Discover More