all hair types
Curly Girl Alert! Get The Lowdown On The Run & Swift Method For Lasting Definition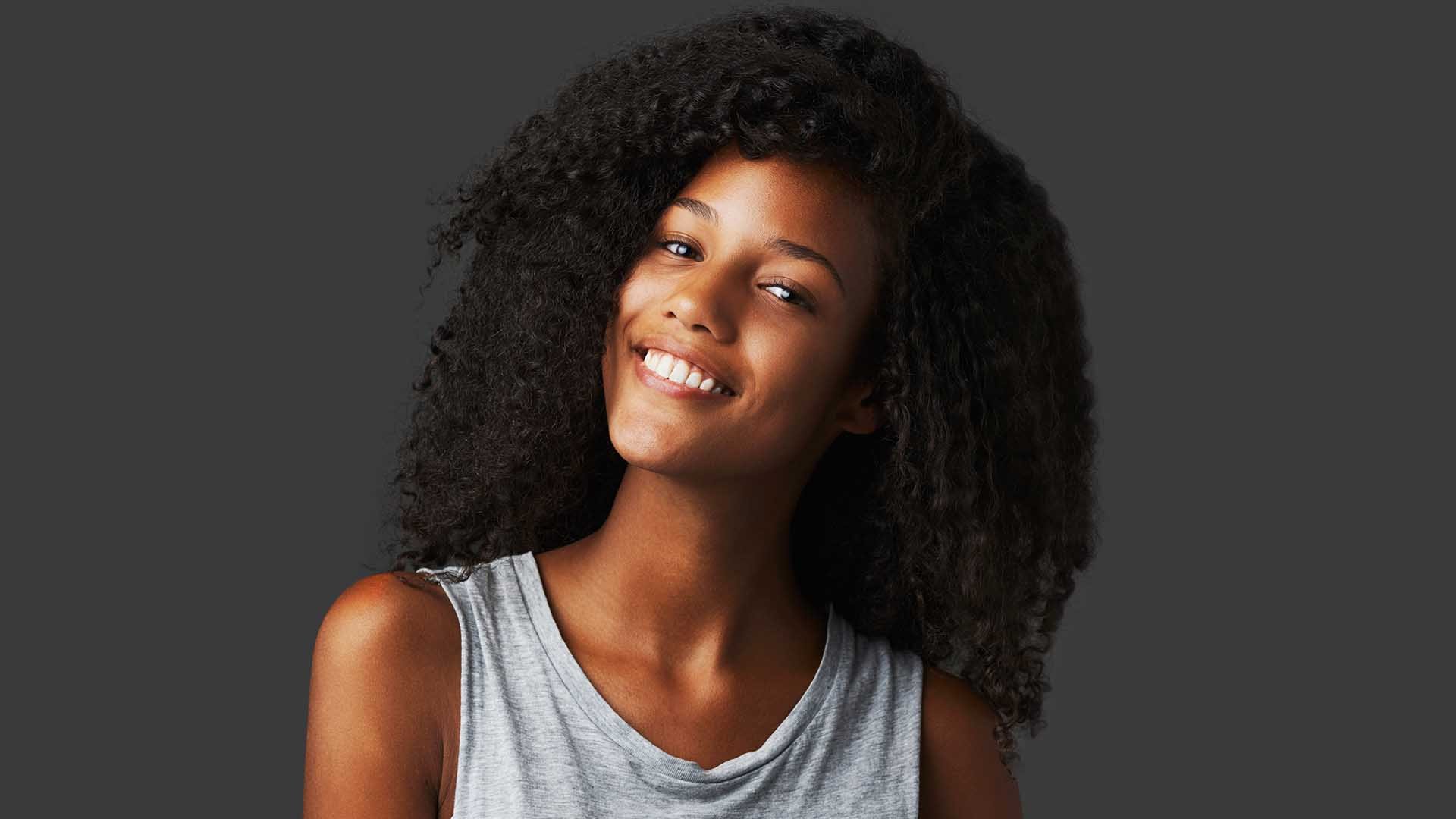 It's not news that curly hair comes with its own set of guidelines. While achieving curl definition and volume is a top priority, it can be difficult to get the job done. You may have even tried switching up your curl definition products to no avail. Thankfully, there is one technique that can deliver the desired results. And these days we're talking all about the run and swift method.
This trendy technique is all about providing your curls with the TLC that they need. It also comes in handy to keep your gorgeous spirals moisturized without hair-care routine to the next level, we're here to assist. Ahead, we're sharing everything you need to know about the run and swift method to score major curl definition in your beauty routine.
WHAT IS THE RUN & SWIFT METHOD?
The run and swift method involves applying moisturizing products to your mane to saturate your strands. The idea is to use your fingers to smooth the product through your locks, lightly shaking your strands to create definition. In turn, this helps the product cover every inch of your mane. Not to mention, it also ups the ante on hydrating your curls for long-lasting moisture.
WHAT CURL TYPES ARE BEST FOR THE RUN & SWIFT METHOD?
If you think that the run and swift method is only reserved for specific curl types, think again. Unlike other techniques, it works wonders to complement all curly hair textures. So, wavy and coily gals can get in on the fun and reap the benefits.
HOW TO DO THE RUN & SWIFT METHOD
Now that you have a better understanding of the run and swift method, it's time to make some magic happen. Follow our step-by-step routine below to start your journey to defined and lustrous curls.
STEP #1: WASH YOUR STRANDS
For the run and swift method to do its job, you'll need to kick things off with a wash session. Start by using the L'Oréal Paris EverCreme Deep Nourish Shampoo and L'Oréal Paris EverCreme Deep Nourish Conditioner. This nourishing pair is formulated with apricot oil and replenishes dry, brittle hair without the weighed-down feel. Not to mention, it's sulfate-, paraben-, and salt-free, which is always a plus for any curly hair-care regimen.
STEP #2: REACH FOR A LEAVE-IN CONDITIONER
Once your hair is washed and conditioned, you'll want to take things up a notch with a leave-in conditioner. The goal is to provide lasting moisture to your strands so your curls can look and feel their best. Grab the L'Oréal Paris EverStrong Break Proof Lotion to get the ball rolling. This beauty staple offers a lightweight formula that deeply moisturizes hair and helps revive the look of shine. We also dig that it adds the right amount of slip for seamless detangling. Apply a dime-sized amount of the leave-in conditioner evenly throughout your mane. Detangle your strands to ensure that your mane is free of knots and tangles.
STEP #3: SECTION YOUR HAIR
Now that your hair is set, it's time to get ready to undergo the run and swift method. It's best to work in sections so you can ensure that your strands all achieve the maximum level of curl definition. Split your hair from ear to ear, creating a top and bottom section, and clip the top half out of the way.
STEP #4: APPLY A CREAM-GEL TO YOUR MANE
To do the run and swift method the right way, it's essential to use the right curl definition products. This is where the L'Oréal Paris EverCurl Sculpt & Hold Cream-Gel comes into play. This offering combines cream and gel into one to craft the perfect level of curl definition sans the frizz. Dispense one pump into your hands, rub them together, and finger comb through your strands. Make sure to work from the roots to ends. Gently scrunch and lightly shake your hair. Repeat on the top section.
STEP #5: DIFFUSE YOUR HAIR
You're almost at the finish line. To really knock this method out of the park, add your beloved hair diffuser into the equation. This heat-styling tool will help you dry your curly strands properly. Be sure to dry your hair on the cool setting when finishing up to boost your hair with shine.
STEP #6: FINISH WITH HAIRSPRAY
Last but certainly not least, it's important to keep your beautiful curls in place. Spritz your spirals with the L'Oréal Paris Elnett Satin Hairspray Strong Hold for a soft and shiny look that stays put.
Next: The run and swift method is a curl definition technique anyone can master. If you're in the mood for other curly hair methods, we've got you covered. Check out our article, How To Plop Curly Hair, to get started.
Discover more tips & tricks
Keep your skin happy
See all articles
Shop Featured Hair Care products
Discover More