all hair types
Your Post Workout Hair Care Routine
February 01, 2019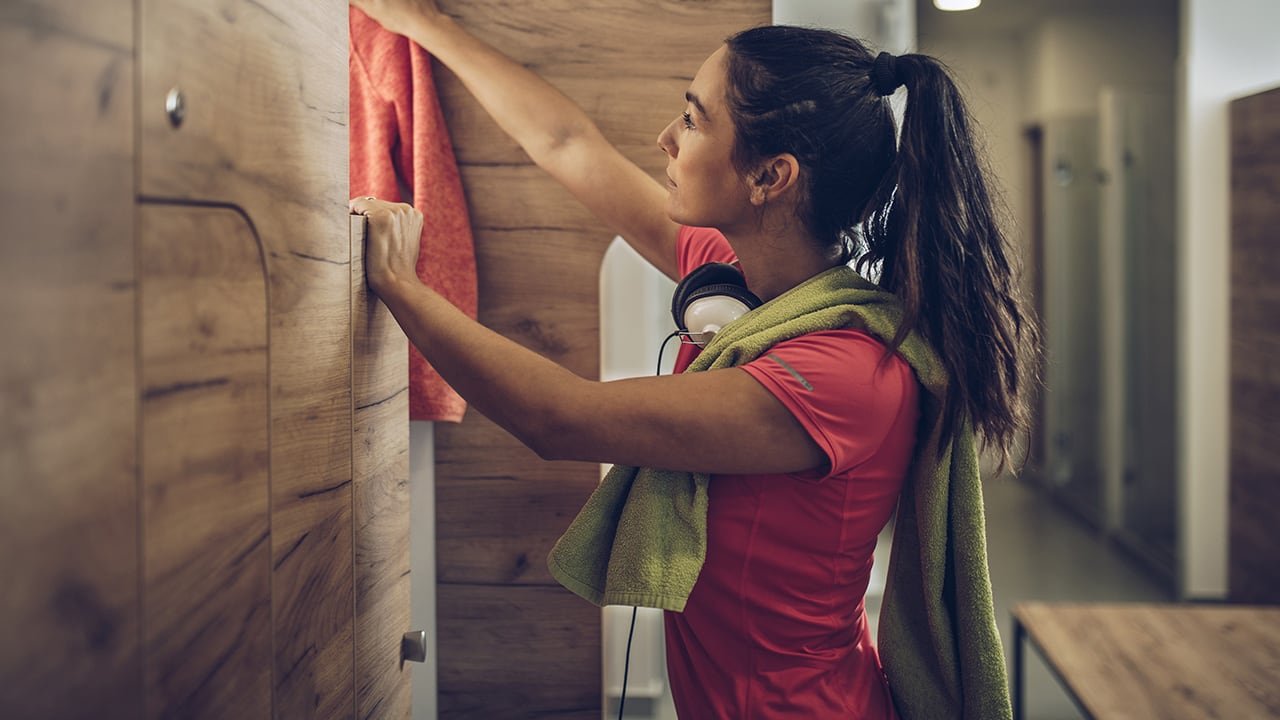 Getting yourself to the gym is no easy feat—especially when the cold winter weather makes it all the more tempting to stay cuddled under layers of blankets with a cup of hot cocoa. But once you get the motivation, there's no better feeling than knowing you pushed yourself to stay active. Of course, with working out comes plenty of sweat, necessitating a post-sweat beauty routine. And while you may already have your post-workout skin care routine and makeup look down, it's possible you're neglecting one key aspect of your beauty look: your hair! Keep reading for a post-workout hair care routine that will let you give your locks a workout of their own.
YOUR POST WORKOUT HAIR CARE ROUTINE
Ready to get down to business? When it comes to your post-workout hair care routine, there are a few key tips you should keep in mind to help your strands look their best even after you've sweated up a storm.
POST WORKOUT HAIR CARE TIP #1: WASH YOUR STRANDS
This tip may seem a little self-explanatory, but if you have the time, make sure to wash your mane with a shampoo and conditioner. While dry shampoo is certainly handy in a pinch, you're better off not allowing the buildup of sweat to sit on your scalp all day. Consider using a clay shampoo and conditioner to target your oily roots. The L'Oréal Paris Elvive Extraordinary Clay Shampoo and L'Oréal Paris Elvive Extraordinary Clay Conditioner are formulated with three refined clays to instantly purify oily roots while hydrating dry ends.
POST WORKOUT HAIR CARE TIP #2: USE A DRY SHAMPOO
For those days where you need to run from the gym straight to work or drinks with the girls, dry shampoo is the quick fix you need. Apply the L'Oréal Paris Elvive Extraordinary Clay Dry Shampoo throughout your mane—focusing on your roots—for clean-feeling, lightweight hair with no visible residue.
POST WORKOUT HAIR CARE TIP #3: USE A HAIR SCRUB
When you feel like your roots are in need of a major cleanse, add the L'Oréal Paris EverFresh Micro-Exfoliating Scrub into your post-workout hair care routine. This pre-treatment micro-exfoliating scrub is formulated with apricot seeds and gently removes impurities, flakes, and build-up of dirt and excess oils that can cause your hair to be weighed down. Gently massage it onto your scalp and throughout your hair before following with shampoo and conditioner to promote a healthy-looking scalp.
POST WORKOUT HAIR CARE TIP #4: PROTECT YOUR MANE
Chances are you throw your hair into a ponytail or bun to keep your locks out of your face during your workout. While these are the perfect hairstyles for your gym sesh, certain hair ties and elastics can actually damage your strands leading to split ends and breakage. In addition to using soft elastics that don't put stress on your tresses, protect your mane with the L'Oréal Paris EverStrong Break Proof Lotion, which is formulated to strengthen fragile hair. The lotion helps to repair and protect your strands against breakage by forming a protective shield. It also protects against UV rays, making it ideal for those outdoor workouts! After using, you can expect your hair to be softer and detangled. To use, apply a dime-sized amount to towel-dried hair. Gently work the product through your hair to evenly distribute. Do not rinse.
POST WORKOUT HAIR CARE TIP #5: ALLOW YOUR STRANDS TO AIR DRY
Before you leave the locker room post-workout, you'll want to style your strands. If you wash your hair, opt for a heat-free styling option instead of using one of the gym's communal blow-dryers. We recommend spritzing the L'Oréal Pairs Advanced Hairstyle AIR DRY IT Wave Swept Spray throughout your mane, braiding your locks, and allowing your hair to air dry. You'll have beautiful braids while your hair is damp and once it's dry, you can unweave your hair to reveal effortless waves.
Didn't have the chance to wash your strands? You can still style your mane sans heat! Simply let your hair down and grab the L'Oréal Paris Advanced Hairstyle Boost It Air-Blown Texture Mist to bring volume and texture back to your hair—which may have gone limp during your workout.
Discover more tips & tricks
Keep your skin happy
See all articles
Shop Featured Hair Care products
Discover More