all hair types
What To Know Before Getting Laser Hair Removal
May 29, 2020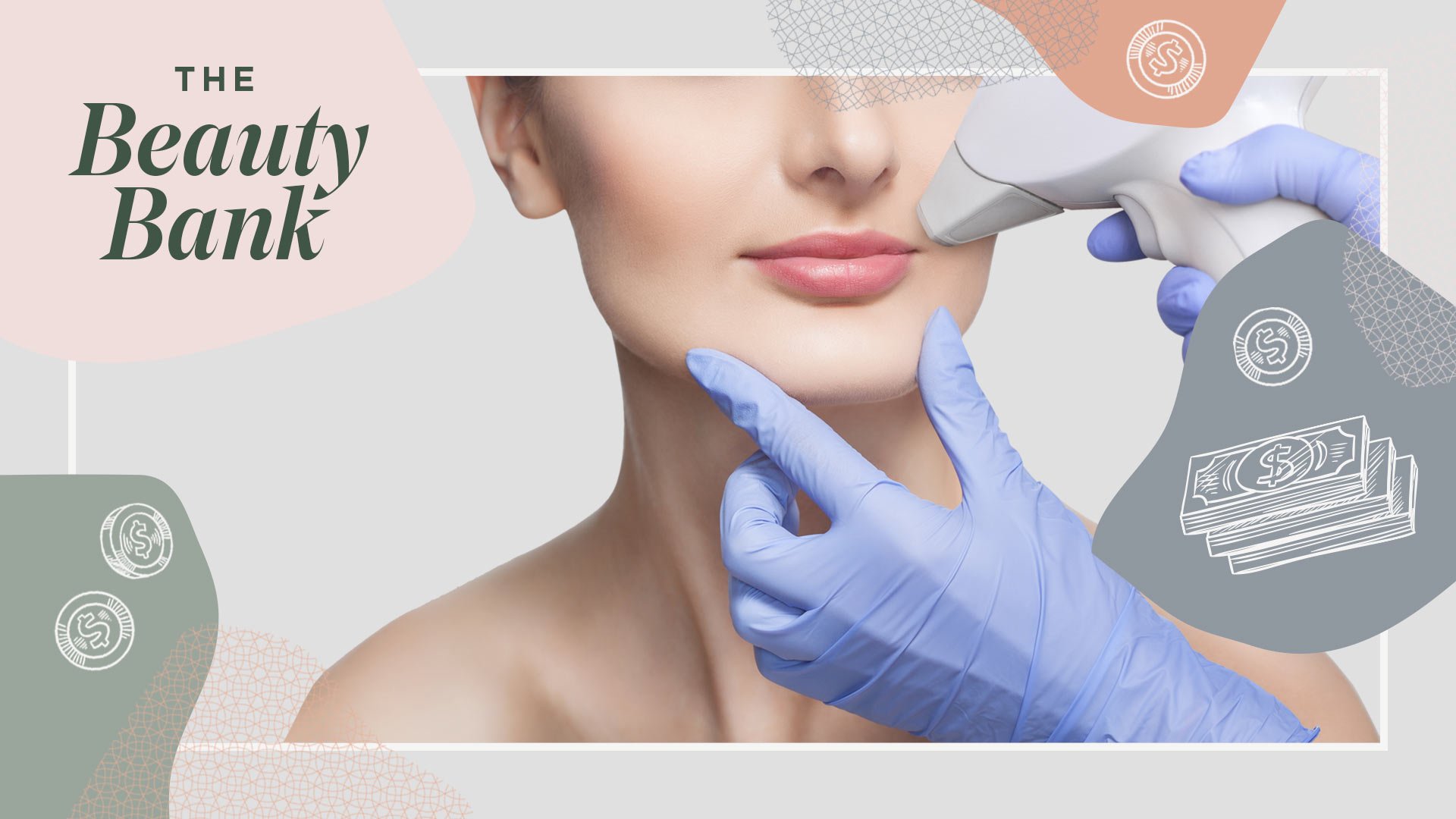 Hair removal can be a pain to deal with, but a necessary process if you love the look and feel of baby smooth skin. While the thought of never shaving or relying on waxing ever again to score stubble-free legs, underarms and more sounds like a treat, you need to know what you're getting into with permanent solutions. Laser hair removal has easily become one of the most popular permanent hair removal methods, as it's a great way to fine-tune your hair removal routine. But before you take the plunge, you need to know how laser hair removal works, who can get it, and if you can do at-home laser hair removal.
HOW LASER HAIR REMOVAL WORKS?
Before we dive into the cost of laser hair removal, it's important to know what the process entails. According to the Mayo Clinic, laser hair removal is a treatment that uses a concentrated beam of light, or a laser, to remove any unwanted hair. During the procedure, the light energy is converted to heat, which works to damage hair follicles, which in turn, inhibits or delays the hair growth process.
While laser hair removal is often described as a permanent hair removal solution, it's important to note that it doesn't usually lead to permanent hair removal. Per the Mayo Clinic, results typically last for months or even years and when hair regrows, it's less noticeable. Laser hair removal is commonly used to treat the legs, armpits, upper lip, chin, and the bikini line. However, the Mayo Clinic states that it's possible to treat almost any area of unwanted hair except for the eyelid and the surrounding area.
IS LASER HAIR REMOVAL SAFE FOR ALL HAIR TYPES?
Keep in mind, whether laser hair removal is a good idea will also depend on your hair and skin color. The Mayo Clinic shares that the risk of damage is greater when there is little contrast between hair and skin color. That means hair colors that don't absorb light well, such as blonde, white, gray, and red hair, are not the best match for laser hair removal. Innovations in technology have made it more possible for all hair colors and types to be removed safely using hair removal. At the end of the day, you should only seek out the services of a licensed professional and determine for yourself if getting laser hair removal is worth the risks for you.
ARE THERE RISKS TO GETTING LASER HAIR REMOVAL?
Speaking of risks, there are common side effects of laser hair removal, as per the Mayo clinic. They include skin irritation and discomfort for hours, as well as temporary or permanent pigment changes in the affected skin area. Rare side effects also include blistering, scarring and even changes in skin texture. These are all factors that should be considered when you're deciding to undergo laser hair removal.
CAN YOU DO LASER HAIR REMOVAL AT HOME?
Laser hair removal can cost upwards of thousands of dollars depending on the area you'd like to treat. This might tempt someone to seek out at-home laser hair removal options. While this may sound great and convenient, it's best to leave this treatment to the experts. Purchasing an at-home device once will cost less than multiple sessions with a professional, but per the Mayo Clinic, using at-home laser hair removal devices may not yield the results you're looking for. Since these tools are considered to be cosmetic, as opposed to medical, the treatment won't be as effective. They also share that there are no large studies comparing how effective these devices are compared to laser hair removal done at a doctor's office.
Like other hair removal methods, laser hair removal comes with its own concerns, but if near-permanent hair removal is your goal, this procedure may be your best option. After all, who wants to go through another round of waxing or shaving?
Photo: iStock
Next: Does Shaving Make Hair Grow Back Thicker And Darker?
Discover more tips & tricks
Keep your skin happy
See all articles
Improve your routine
Show your new look more love:
makeup