all hair types
6 Curly Hair Tips and Steps to Maintain Perfect Curls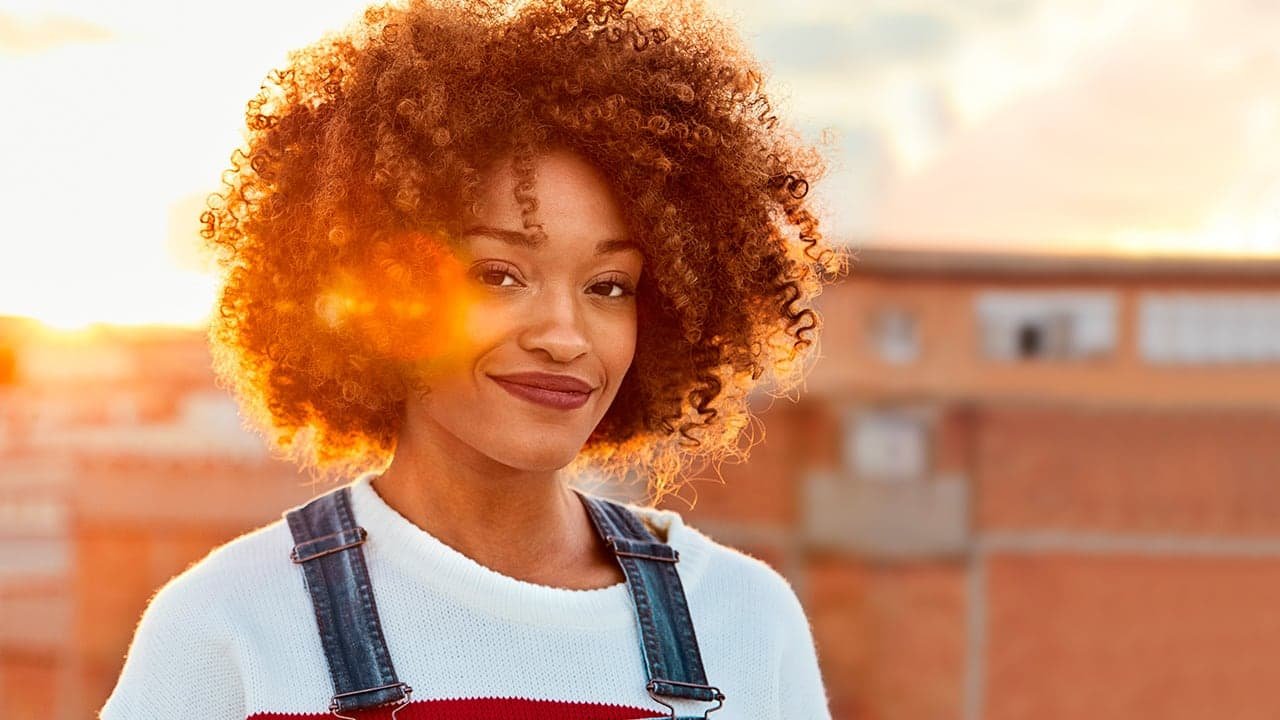 If you have curly strands, then you already know your hair requires special upkeep in order to look its very best. You can't just wing it, it's important to follow certain steps and use the right products in your hair care routine to keep your natural hair texture bouncy and healthy-looking. But don't let that intimidate you—taking care of your curly hair is easier than you might think. Here, we're sharing six curly hair tips that will keep your curled hair looking polished and perfect.
CURLY HAIR TIP #1: USE THE RIGHT SHAMPOO & CONDITIONER
This may seem like a no-brainer, but it's so important that it bears repeating: Always use a shampoo and conditioner system that is formulated for your hair type—whether you have color-treated hair, thin hair, or curly hair. Using products that are actually intended for curly hair is one way to achieve better results with your hair care routine. Products meant for curly hair are likely to be formulated to provide extra hydration, minimize frizz, and help maintain curl definition. Reach for the L'Oréal Paris EverCurl HydraCharge Shampoo and the L'Oréal Paris EverCurl HydraCharge Conditioner. This duo is formulated with coconut oil and helps quench curls without weighing them down, while also cleansing gently.
CURLY HAIR TIP #2: UNTANGLE WET HAIR CAREFULLY
Untangling is vital to avoid tearing and breaking curly strands, but you must be extra-gentle when trying to untangle wet strands. Your hair is at its most fragile when it's wet, so instead of going at it with a hair brush, work through knots slowly with a fine-tooth comb. To help condition strands and make untangling easier, use a leave-in hair treatment, such as the L'Oréal Paris EverSleek Frizz Finish Oil-In-Serum. To use, apply one to two pumps of product evenly all over damp hair, from mid-length to the ends. Don't rinse it out, but rather move right to using your comb to begin untangling as gently as possible.
CURLY HAIR TIP #3: BLOW DRY WITH A DIFFUSER
Remember that extreme heat can be detrimental to hair health. So, make sure a heat protectant is part of your beauty arsenal—you'll need it anytime you want to straighten or blow-dry your hair. On a related note, if you have curly hair you should use the diffuser (the pronged attachment that comes with the blow-dryer) while drying. For a full refresher course, read our article, How to Blow-Dry Curly Hair.
CURLY HAIR TIP #4: ADD BODY WITH A HAIR MOUSSE
One of the best ways to style your natural curls without using a blow-dryer or curling iron is to use a hair mousse. A mousse is perfect for keeping your curls defined and structured without weighing them down. Try the L'Oréal Paris Advanced Hairstyle CURVE IT Elastic Curl Mousse, which will provide strong hold and definition while also feeling lightweight. To use, apply the mousse onto damp hair, working in sections to make sure the product is evenly distributed. Then, simply scrunch up your curls with your hands and let the mousse dry for effortless-looking curls.
CURLY HAIR TIP #5: COMB FROM THE BOTTOM UP
When you do need to comb your hair, do so starting from the bottom and working upward. Starting at the top and trying to comb down will result in your comb getting stuck, a matted curl, and some scalp pain. Instead, be patient and work your way up slowly.
CURLY HAIR TIP #6: Hydration, hydration, hydration
Just as hydrating our bodies is key, the same is true of our hair. Curls need to stay super hydrated in order to maintain their shape and healthy-looking appearance. Once or twice a week, consider swapping out your regular shampoo for a nourishing deep conditioner, such as the L'Oréal Paris Elvive Total Repair 5 Rapid Reviver Deep Conditioner or the L'Oréal Paris Elvive Extraordinary Oil Rapid Reviver Deep Conditioner. To use, simply apply to wet hair after shampooing, just like regular conditioner, leave on for one minute, and then rinse. You could also consider adding a hair mask to your regular routine. Here's Our Best Hair Mask for Curly Hair.
Next up: More of Our Best Curly Hair Products.
Discover more tips & tricks
Keep your skin happy
See all articles
Shop Featured Hair Care products
Discover More