beauty trends
6 Beauty Products We're Thankful For
October 05, 2018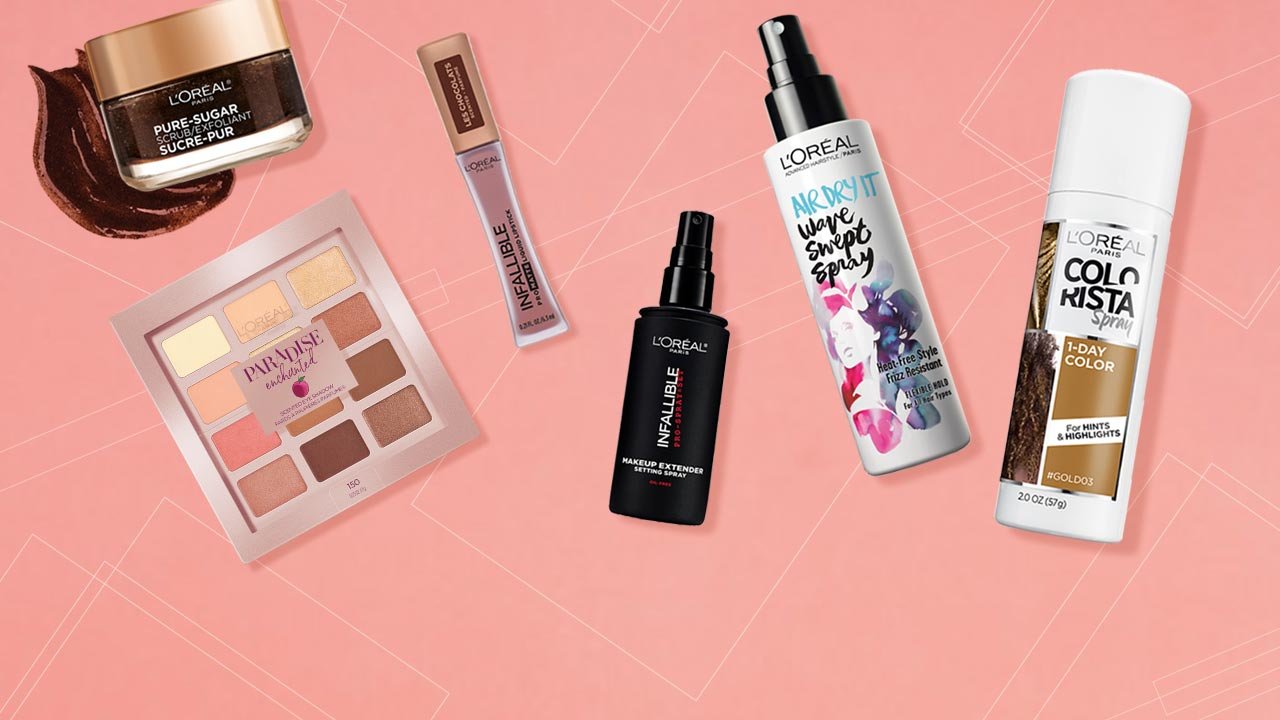 With Thanksgiving around the corner, we can't help but take the time to reflect on all the beauty products that have become staples in our beauty routines. From skin care to hair styling to makeup, they've been there through every beauty look we've created. Keep reading for six beauty products we're thankful for.
BEAUTY PRODUCT #1: SELF-TANNER
Now that summer is (sadly) in the past, we're adding self-tanner to our list of blessings. Whether in mousse or mist form, self-tanners allow us to keep the bronze glow we've grown to love so much from the warmer seasons without the skin damage that comes with laying out in the sun or underneath a tanning bed.
Of course, it can be a little overwhelming when it comes to choosing the best self-tanner for you and figuring out the right way to apply it. Head over to our articles, The Best Self-Tanner for Every Situation and How to Use Every Type of Self-Tanner, to find out everything you need to know.
BEAUTY PRODUCT #2: COFFEE SCRUBS
Did someone say coffee? We'll admit that one of the reasons we love coffee scrubs so much is because they allow us to give in to our coffee addiction in a way other than ordering a medium vanilla latte with oat milk and no sugar. But coffee scrubs also happen to be one of the latest and greatest skin care trends and we're totally here for it. The L'Oréal Paris Pure-Sugar Resurface & Energize Kona Coffee Scrub, which contains three pure sugars and finely ground Kona coffee, leaves skin feeling smooth and looking awakened.
Not yet convinced as to why we're so thankful for this coffee-lover skin care necessity? Check out our article, The Benefits of Using a Coffee Scrub.
BEAUTY PRODUCT #3: TEMPORARY HAIR COLOR SPRAYS
When it comes to switching up our hair color, there are so many beautiful trends to consider! How's a gal supposed to pick just one? Enter temporary hair color sprays. They're the answer to our (and your) hair coloring prayers and a must on our thankful list. The L'Oréal Paris Colorista 1-Day Spray comes in 10 colors and washes out in just one shampoo! Yes, you read that right. You can go from having hot pink hair one day to pastel mint hair the next with no damage to your locks, not to mention zero commitment, required.
BEAUTY PRODUCT #4: SETTING SPRAY
We've mastered makeup looks like the classic smoky eye and the ombré lip, but we wouldn't be able to show off any of those skills if it weren't for setting spray. Keeping our makeup looking "just applied" all day long, setting spray is a beauty product we're especially grateful for. Try the L'Oréal Paris Infallible Pro-Spray & Set Makeup Extender Setting Spray overtop your next makeup look.
BEAUTY PRODUCT #5: HEAT FREE HAIR STYLING PRODUCTS
Whether you're in a rush or simply want to give your hair a break from heat tools, heat-free hair styling products are our best friend. After all, who doesn't want to have flawless locks that took minimal effort? Some products we're particularly thankful for are the L'Oréal Paris Advanced Hairstyle AIR DRY IT Wave Swept Spray and the L'Oréal Paris Studio Line Overworked Hair Putty.
BEAUTY PRODUCT #6: SCENTED MAKEUP
We're self-confessed makeup junkies, and chances are, so are you! When it comes to adding new makeup products to our collection, there are so many that we have our eye—and nose—on. Scented makeup products are one makeup trend that we're seriously thankful for—who wouldn't want a product that smells as good as it looks? The L'Oréal Paris Paradise Enchanted Fruit-Scented Blush Makeup, L'Oréal Paris Paradise Enchanted Scented Eyeshadow Palette, and L'Oréal Paris Infallible Pro Matte Les Chocolats Scented Liquid Lipstick are all equally indulgent.
Another thing we're thankful for? Beautiful skin! Next, read our article, 5 Ways to Encourage Beautiful Skin in Time for Thanksgiving.
Discover more tips & tricks
Keep your skin happy
See all articles
Shop Featured Skin Care products
Discover More