sun care and self tanning
Top 10 Sun Tips to Follow Year-Round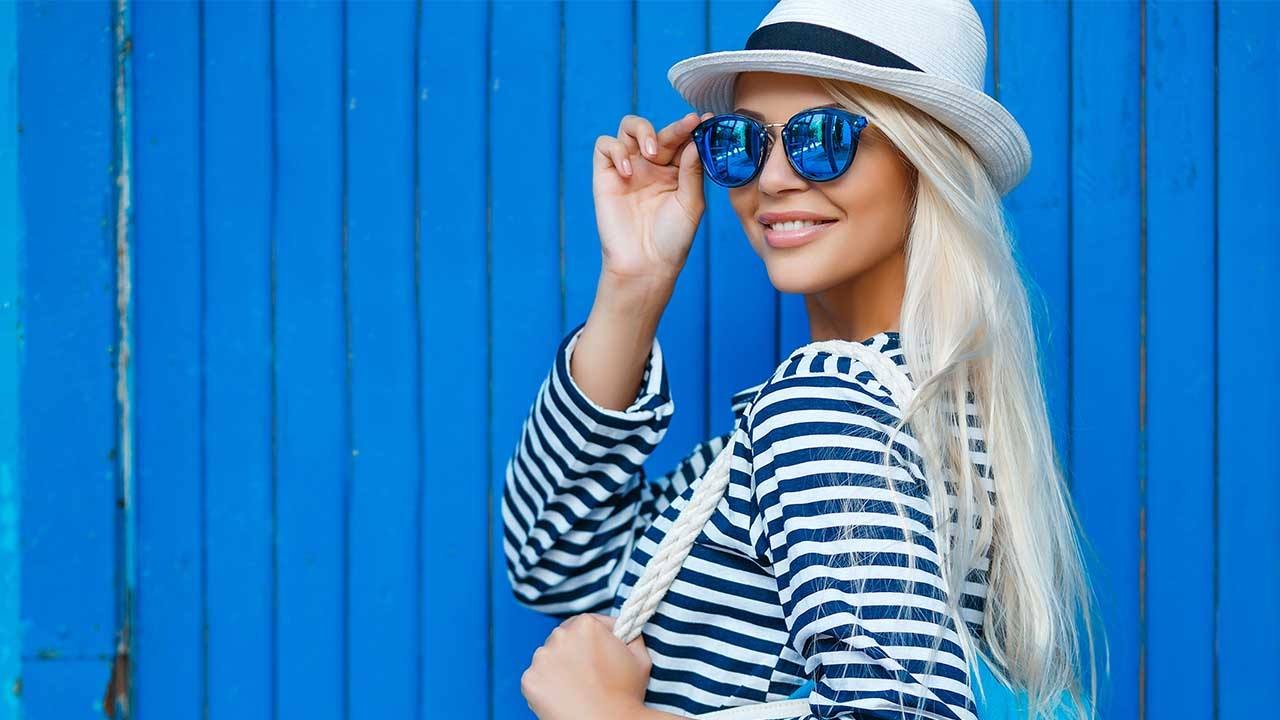 We've all made our fair share of sun mistakes like spending our teen years basking in the summer sun while glistening in our coconut-scented tanning oil. The tanner, the better, right? Um…wrong! There's no leeway when it comes to applying your daily dose of SPF (whether that's with a sunscreen or moisturizer with SPF). Sun's harmful rays not only contribute the appearance of premature aging like fine lines and wrinkles and dark spots, but melanoma is the most aggressive form of skin cancer. If you're like most people who spend time outdoors (even for a few minutes), here are 10 sun tips to help you practice better sun.
1. Wear Sunscreen Every Day
Think you can skip SPF on rainy (or even snowy) days? Not so fast. The sun's damaging rays are still at work, regardless of the weather. Slather broad-spectrum sunscreen on exposed areas before leaving the house as directed, rain or shine. Think of this as a non-negotiable step in your skin care routine.
2.Use Enough Sunscreen
How much sunscreen is enough? Use about a shot glass' worth for your entire body (or two tablespoons). Apply 30 minutes before going outside, so give yourself the time to wait before heading outdoors.
3. Reapply Throughout the Day
Sunscreen isn't a one and done skin care step. You should be reapplying it at least every two hours—or immediately after swimming or sweating. Make sure to toss your bottle of SPF in your bag so that you can reapply from wherever you are.
4. Avoid the Sun During Peak Hours
UV rays are the strongest and most damaging between the hours of 10 a.m. and 4 p.m., so take cover indoors or invest in a fancy wide-brimmed hat. Shopping trip for cute sun accessories? Sign us up!
5. Look for "Broad-Spectrum" on the Label
As far as what type of sunscreen you should be using, make sure you choose one that's broad-spectrum, as this type of sunscreen protects against UVA and UVB rays (UVA rays are the ones that can cause visible signs of aging, while UVB rays are the ones that can burn). And pick a sunscreen that has an SPF of at least 30.
6. Try a Moisturizer with SPF
If you're always on the go, you can cut down the number of steps in your skin care routine by opting for a moisturizer with SPF, like the L'Oréal Paris RevitaLift Bright Reveal Brightening Day Moisturizer SPF 30, which is also formulated with glycolic acid and vitamin C. This should be the last step in your morning skin care routine, after cleansing, toning, applying serum, etc.
7. Use Self-Tanner for a Bronzed Glow
The only safe way to tan is to use a self-tanner. Try a gradual formula, like the L'Oréal Paris Sublime Bronze™ Hydrating Self-Tanning Milk Medium, which is designed to gradually deliver an even, bronzed glow while softening and nourishing skin. It provides a bronzed glow within hours of application, and it gradually deepens your skin tone for buildable glow all year round with continued use over time. Start by cleansing and exfoliating your skin, then smooth the self-tanner evenly over your body, using sparingly around your joints (knees, elbows, and ankles). Wash your hands and wait until the self-tanner has dried before getting dressed.
8. Invest in the Right Sun Accessories
In addition to using sunscreen, wear sun protective accessories, like a broad-brimmed hat and sunglasses to help protect you from the sun. Shopping trip, anyone?
9. Protect Your Hair
Sun exposure can dull your hair color. So, spritz your hair with a UV protective spray, like the L'Oréal Paris Elnett Satin Hairspray Extra Strong Hold with UV Filter, which can help keep your color from fading.
10. Learn How to Help Protect Your Skin from Sun Spots
Spending time out in the sun sans protection can lead to visible signs of aging, like dark spots, down the read. Read our article, How to Help Protect Your Skin from Sun Spots, for tips on avoiding dark spots and minimizing the appearance of ones you do have.
Discover more tips & tricks
Keep your skin happy
See all articles
Shop Featured Skin Care products
Discover More