sun care and self tanning
How to Get Glowing Skin Fast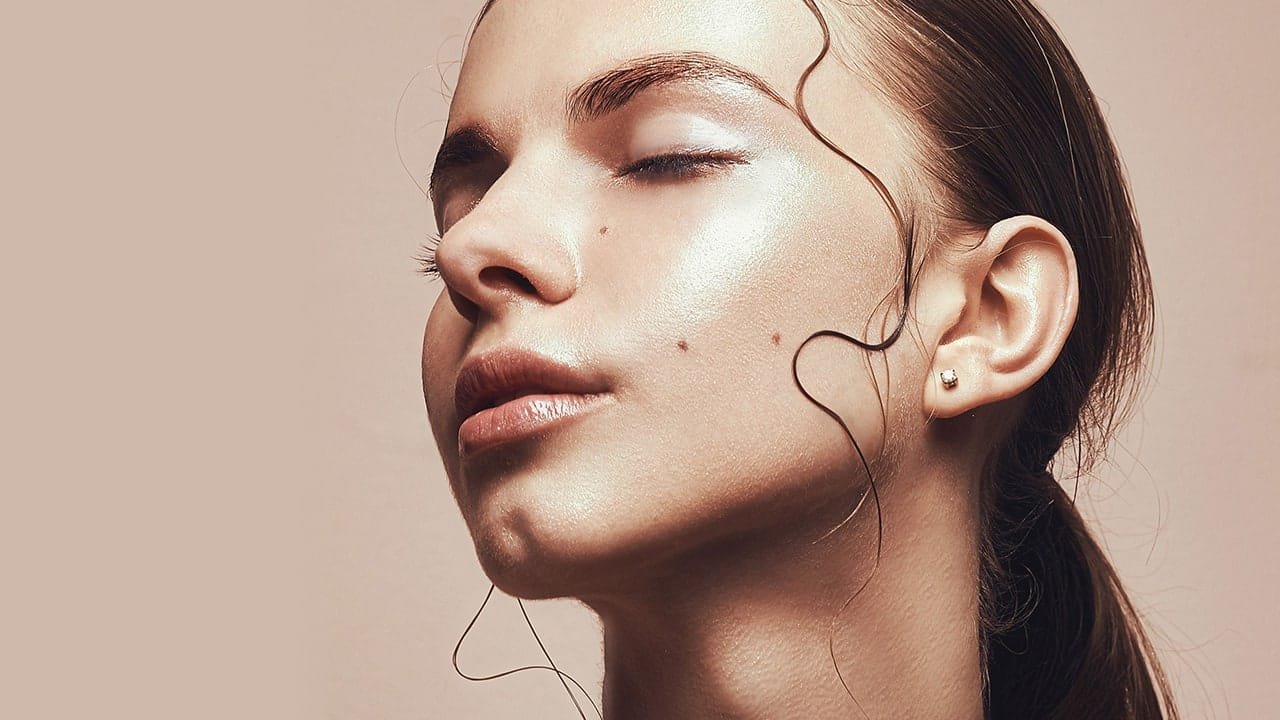 Everyone wants to sport a gorgeous natural glow, but achieving bright skin isn't always easy. After all, most of us don't have the time or the luxury of being able to work towards glowing skin day after day, not to mention the patience. Like the rest of us, you want glowing skin and you want it ASAP! Well, believe it or not, you can combat dullness, brighten up your skin, and get a glowy look in as little as one day. Here, we're sharing how to get bright skin—pronto. By adding a few simple beauty tips into your daily skin care routine, you can help boost your skin's natural glow potential.
HOW TO GET BRIGHT SKIN, 8 EASY WAYS
Lucky you, there's certainly no shortage of easy (and fast) ways to get your glow on.
Glowing Skin Tip #1: Start your day with a clean slate
Whatever skin type you have, it's important to always start your day with a fresh face. Achieving bright skin isn't do-able without a clean slate, so first things first, you'll need to wash away any oil, debris, and dead skin cells from the surface of your skin. Every AM, reach for a facial cleanser that's gentle yet effective at detoxing and brightening the skin, like the L'Oréal Paris Pure-Clay Detox & Brighten Cleanser, which will remove impurities without drying out your complexion.
Glowing Skin Tip #2: Exfoliate with glycolic acid at night
Dead skin cells can pile up on the surface of your skin if not regularly removed, which can cause skin to look dull. In addition to your morning and evening cleansing with a gentle facial cleanser, consider exfoliating with glycolic acid in the evenings. An easy way to do this is with a pre-soaked glycolic acid peel pad, like the L'Oréal Paris Revitalift Bright Reveal Brightening Daily Peel Pads. These exfoliating formulas will dissolve away dead skin cell build up and once removed newer, brighter cells will be revealed.
Glowing Skin Tip #3: Use an illuminating moisturizer + SPF in the daytime
To get the look of a natural glow in a hurry, you may have to fake it 'til you make it. One surefire way to do this is to use an illuminating moisturizer layered under your sunscreen. Remember, glowing skin is hydrated—not dry and burnt.
Glowing Skin Tip #4: Hydrate your skin with a serum
To reiterate, hydration is a must for glowing skin, which means using multiple hydrating products is a good idea. Don't stop with just your moisturizer, add a serum into the mix as well! To replenish your skin, apply a lightweight, hydrating serum, such as the L'Oréal Paris RevitaLift Derm Intensives 1.5% Pure Hyaluronic Acid Serum, every morning and evening. For best results, apply two to three drops over your entire complexion post-cleansing and follow with moisturizer after.
Glowing Skin Tip #5: Use a glow-boosting makeup primer
Highlighters are total lifesavers when it comes to getting glowing skin fast, but don't skip out on using primer. A quick application of a glow-boosting makeup primer can ensure your makeup look has a glowing finish. Before reaching for your foundation or concealer, use the L'Oréal Paris Infallible Pro-Glow Lock Makeup Primer, which preps your complexion for makeup application while also illuminating for a healthy, radiant glow that lasts all day long.
Glowing Skin Tip #6: Use glow-boosting makeup drops
One of our favorite beauty hacks? Highlighting glow drops. We love these drops because they can be mixed with almost any product, from foundation to moisturizer, to make it more radiant. To give your makeup look an extra dose of glow, add one to two drops of the L'Oréal Paris True Match Lumi Glow Amour Glow Boosting Drops into the foundation or facial moisturizer of your choosing, then apply as usual.
Glowing Skin Tip #7: Use highlighter for the finishing touches
The final step in your glow-boosting makeup routine is to add finishing touches with a bit of highlighter strategically placed on the high points of your face. Using the L'Oréal Paris True Match Lumi Glow Nude Highlighter Palette, dust highlighter onto your upper cheekbones, brow bones, and cupid's bow.
Glowing Skin Tip #8: Cleanse with micellar water
Using the wrong cleanser can quickly take away your glow. At the end of the day, cleanse and refresh your complexion at the same time with a micellar water, like the L'Oréal Paris Micellar Cleansing Water Complete Cleanser Waterproof – All Skin Types. Micellar water is a good alternative to traditional cleansing, as these formulas help hydrate and clean skin all at once.
Want to kick your glowing skin up another notch? Consider using bronzer! Here's How to Use Face and Body Bronzer.
Discover more tips & tricks
Keep your skin happy
See all articles
Shop Featured Skin Care products
Discover More