sun care and self tanning
Embrace Going Makeup Free With This Sublime Spring Must-Have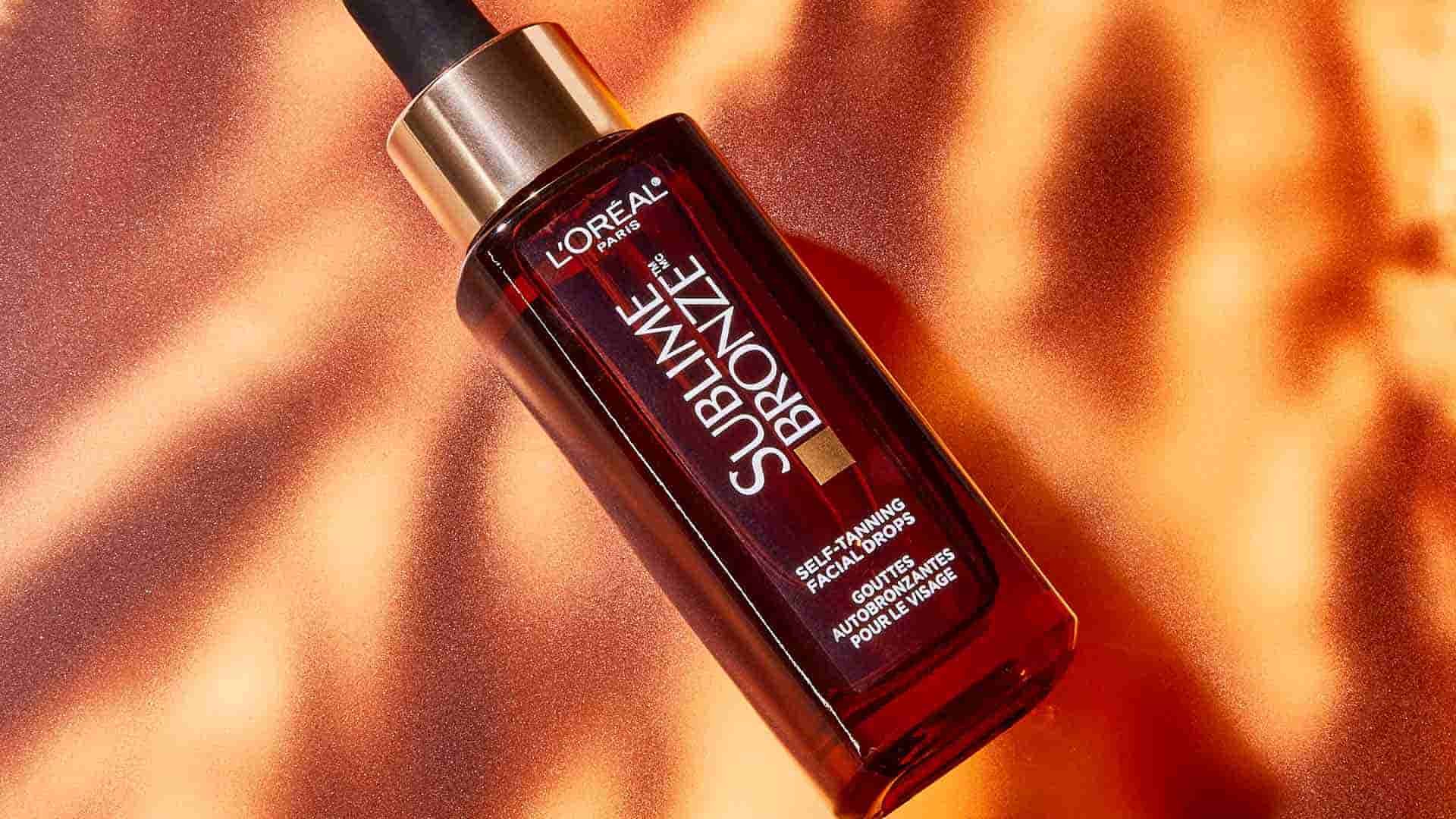 As more regions begin to see warmer temperatures we grow excited at the notion that spring is around the corner. And with the thought of spring weather comes the reverie of longer daylight hours, blooming flowers adding color to the landscape, and lighter formulas in our skin care regimens. As you peel off layers from your wardrobe, you can also pare down your skin care routine. And if you're truly embracing the concept of skinimalism and taking a minimalist approach to beauty, you're likely ready to strip your products all the way back. But as you take away those thicker textures consider adding in a must-have to get glowing skin no matter the season: L'Oréal Paris Sublime Bronze Self Tanning Facial Drops, Fragrance Free.
We know that coming off of the cold weather months, we sometimes find ourselves combatting dull, winter skin. And while exfoliating regularly and moisturizing at the proper times to optimize hydration will help to combat this, adding self-tanning drops to your regimen for radiant skin can take your look to the next level—especially when going sans makeup. You might be wondering if self-tanning drops actually work. Well, with the L'Oréal Paris Sublime Bronze Self Tanning Facial Drops it's as easy as massaging moisturizer onto your face. The clear and lightweight liquid formula lets you gradually build a gorgeous natural looking tan, and boasts the following three benefits that easily make it a must-have for your beauty arsenal:
They're Easy To Use
This non-sticky serum allows you to customize your tan—start with just a few drops for a light sun-kissed glow and add more as you want a deeper bronze look. Mix the drops with a dime-size amount of moisturizer in the palm of your hand and smooth over your face and neck and let them work their magic. It's just that easy!
Editor's Tip: You don't have to stop at your face if you want a beautiful sun-free tan to transition into spring. Try the L'Oréal Paris Sublime Bronze Self-Tanning Water Mousse for a streak-free all-over tan in just a few hours. A little goes a long way with this easy-to-spread mousse with an enchanting coconut scent.
They Have Skin Care Benefits
While self-tanning drops are a great way to add some sunless, UV-free radiance to your skin, they can be seen as a temporary solution. Everyone wants that glow that shines from the inside out, and we all know that comes via a healthy diet paired with the proper skin care products. So these self-tanning drops work double duty to enhance your skin while bringing some warmth to your face. Formulated with hyaluronic acid, it offers added hydration which helps skin look healthier and more luminous over time. You'll feel confident embracing those makeup free days, letting your youthful complexion be the focus.
They Work Quickly
After you apply the self-tanning drops you want to let them dry and wait six to eight hours before washing your face. But if you apply them before bed, you can think of your tan as "set it and forget it," letting the drops go to work while you sleep. You'll wake up to tanned, glowing skin. How's that for maximizing your beauty sleep!
Photo Credit: Matthew Zach
Discover more tips & tricks
Keep your skin happy
See all articles
Shop Featured products
Discover More