sun care and self tanning
How to Stay Tan During Winter (with Self-Tanner)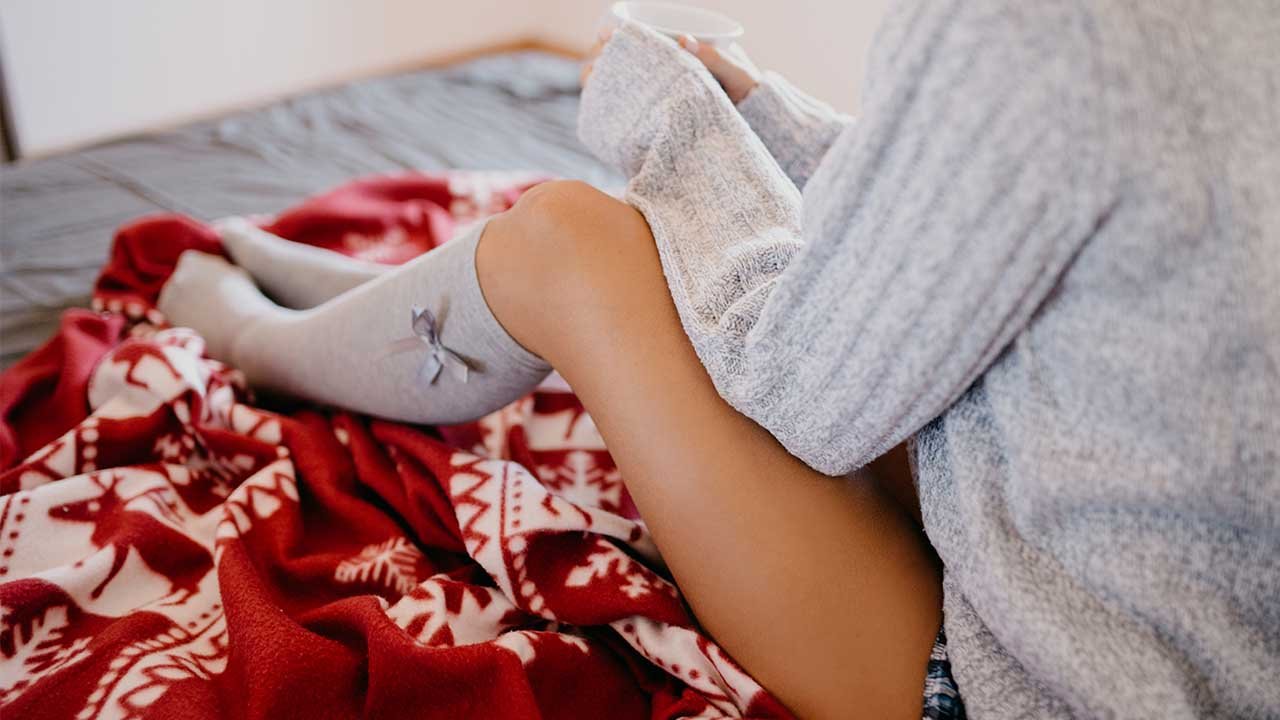 Think about what you look like in the winter: Does the image of a vampire come to mind? We kid, we kid. But seriously, when you're spending most of your time indoors hibernating in oversized sweaters and fuzzy socks, you might notice that your skin can start to look a bit pasty. Good news: you can warm things up by using a bit of self-tanner. Even better news? The latest self-tanning formulas won't leave you with streaks or an orange tint! Not sure which self-tanner to add to your skin care routine—or how to apply it? Read on for our best recommendations and self-tanner application tips to give your skin a subtle glow, even in the dead of winter.
OUR BEST SELF-TANNERS
Before we teach you how to apply self-tanner like a pro, you've got to find the best self-tanner for your needs. When it comes to choosing a self-tanner, the options are just about endless. There are gels, foams, mousses, sprays, towelettes—and we're just getting started. There are also gradual bronzing lotions and wash-off formulas! Need help picking one out? Here are a few options for getting your glow on:
L'Oréal Paris Sublime Bronze Self-Tanning Water Mousse: This clear mousse self-tanner, which is formulated with coconut water and vitamin E, is perfect for getting a natural-looking, mess-free tan.
L'Oréal Paris Sublime Bronze Hydrating Self-Tanning Milk Medium: This lightweight, streak-free sunless tanning lotion is formulated with vitamin E to help keep skin hydrated while boosting your just-got-back-from-the-beach glow. Best of all, it's a gradual formula, so you can build up your tan to your desired shade.
L'Oréal Paris Sublime Bronze ProPerfect Salon Airbrush Mist Deep Natural Tan: This airbrush self-tanner features a wide angled jet applicator that sprays a continuous, 360-degree mist. Tanning sprays are particularly great for hard-to-reach areas, like your back and the back of your legs.
L'Oréal Paris Sublime Bronze Self-Tanning Serum: This streak-free self-tanner serum offers long-lasting color—up to two weeks! It's also suitable for your body and face, so you don't have to pick up separate products to glow all over.
L'Oréal Paris Sublime Bronze Towelettes for Body: Planning to travel a lot this winter? Toss a few self-tanner towelettes in your luggage. Each self-tanner towelette contains enough self-tanner for one application and is perfect for use on-the-go.
HOW TO USE SELF-TANNER
Once you've picked out the self-tanner you want to use, it's time to learn how to apply it correctly. There are steps you can take to help avoid your faux tan ending up looking streaky or uneven. Remember, we want people to question whether you've just returned from a tropical vacation, not immediately realize your tan came from a bottle!
Step 1: Exfoliate your skin
The first step in the self-tanning process is to properly prep your skin for self-tanner application. In order to get an even color all over your body, it's important to exfoliate. Remove any dead skin cells lingering on your body using a body scrub. Pay particular attention to areas like your knees and elbows, as they tend to absorb color quicker. You can also prep your face for self-tanner by using a gentle face scrub.
Step 2: Apply moisturizer
After you've exfoliated your body, you should apply a moisturizer. That's because it's hard to apply self-tanner to dry skin—in fact, that can actually leave you with a patchy finish. So, don't dry off after exfoliating; jump straight to applying moisturizer to your damp skin. Let it fully absorb before moving on to the next step.
Step 3: Section off
If you want a believable tan and even application, consider investing in a self-tanning mitt. They can help keep your palms from getting stained, not to mention, mitts can also help create a more even finish. Apply the self-tanner in sections, making sure to massage the formula onto your skin using uniform circular motions. If you're using your hands, be sure to wash them well after each section, otherwise, your palms will turn out darker than the rest of your body—a dead giveaway that you just self-tanned.
Step 4: Mix your self-tanner with moisturizer
The trickiest part about applying self-tanner is getting even coverage on your joint areas, like your ankles, knees, and wrists. As we mentioned before, these areas tend to soak up more color, especially if you're prone to dry skin. One tip you can use to avoid this dilemma is to dilute the self-tanner with a moisturizer when you apply it to those areas. This will help make the color a little lighter, resulting in an overall more even tan.
Step 5: Give it time to dry
Once you've finished applying self-tanner, you need to give it time to dry. You should avoid getting dressed before your self-tanner has dried so you don't stain your clothes. Even if it's chilly inside, don't toss on your favorite sweater! If you really want to make sure the color doesn't rub off on your clothes and sheets, wear loose, dark clothes and avoid showering or sweating for the next few hours.
For more self-tanner tips to test out this winter, read our article, How to Get Glowing Skin with Self-Tanner.
Discover more tips & tricks
Keep your skin happy
See all articles
Shop Featured Skin Care products
Discover More