skin care essentials
5 Winter Skin Care Habits to Keep Year-Round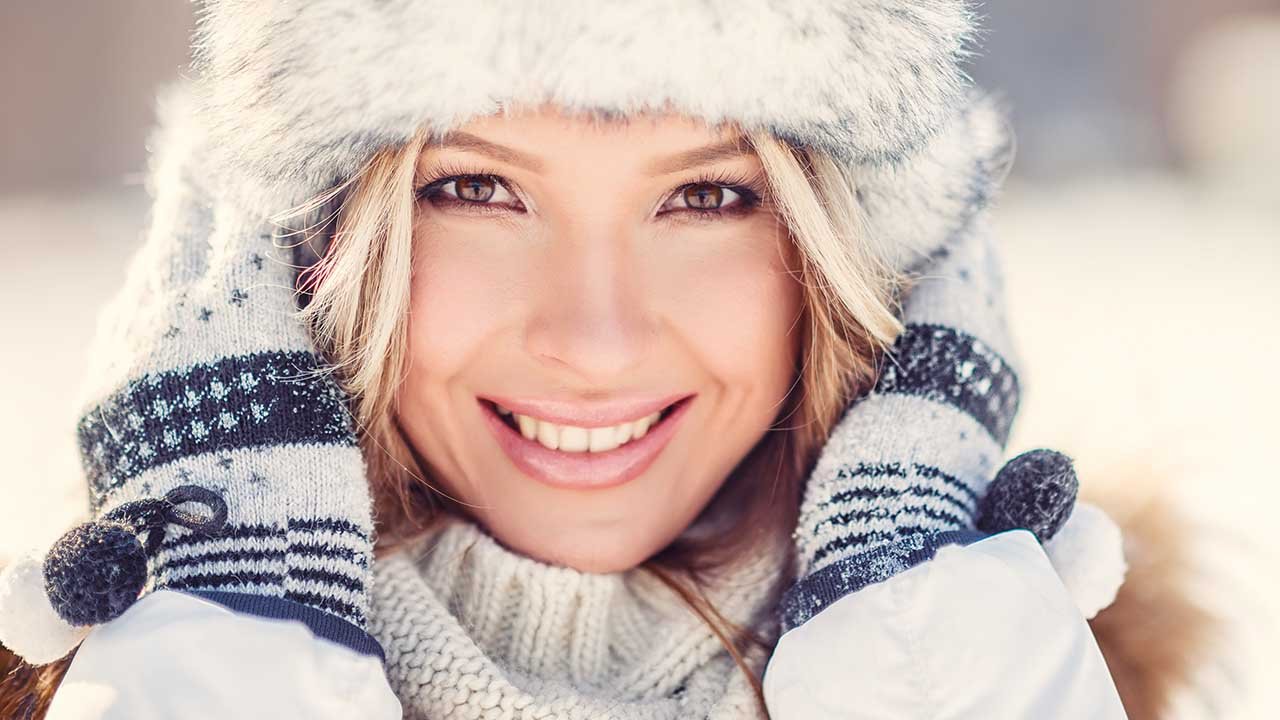 As the seasons change, so will your wardrobe, your favorite foods, your home décor—and possibly even your skin care routine. While adjusting your skin care routine to account for seasonal factors that can impact your skin is a good idea, there are some constants that are worth keeping up with all year. Although you may want to switch to a foaming facial cleanser and mattifying face mask when the weather gets warmer, here are the skin care steps (and skin care products) you should continue with even after the snow melts and the ground thaws.
SKIN CARE HABIT #1: APPLY BROAD-SPECTRUM SUNSCREEN ON A DAILY BASIS
Broad-spectrum sunscreen application is just as important during the winter months as it is in the summer and that's not all—it's also a skin care step worth implementing throughout the spring and fall seasons. That's because spending prolonged periods of time in the sun sans protection can lead to the appearance of visible signs of aging, like wrinkles and dark spots, down the road. Even during rainy, dreary spring days or cold, cloudy fall ones, your skin can still be exposed to damaging UV rays, so protection is necessary year-round.
Keep things simple by reaching for a moisturizer with SPF, like the L'Oréal Paris RevitaLift Bright Reveal Brightening Day Moisturizer SPF 30, and apply it as directed. Your daily sun protection routine shouldn't end there though. No matter what season it is, you should also limit your amount of time in the sun (especially between 10 AM and 2 PM, which are the sun's peak hours), seek shade whenever you're outside, and cover up exposed areas in long sleeves, pants, a broad-brimmed hat, and UV-blocking sunglasses.
SKIN CARE HABIT #2: LAYER YOUR MOISTURIZING SKIN CARE PRODUCTS
You may not have to keep layering your clothes during the spring or summer—unless you like to blast the AC—but you should consider continuing to layer your moisturizing skin care products once winter ends. One of the skin care steps that can really make a difference in how your complexion appears is moisturizing. No matter your skin type, your skin needs moisture! And of course, there are different skin care products that you can do this with, you can even use multiple moisturizing products for a double dose of moisture. Applying a face serum or hyaluronic acid-based moisturizer before your day or night cream can seriously take your skin care routine up a notch. To see for yourself, try layering the L'Oréal Paris Hydra Genius Daily Liquid Care for Normal to Dry Skin, L'Oréal Paris Hydra Genius Daily Liquid Care for Normal to Oily Skin, or L'Oréal Paris Hydra Genius Daily Liquid Care for Extra Dry Skin beneath your normal daily moisturizer.
SKIN CARE HABIT #3: PAMPER AREAS OF EXCESS DRYNESS
The skin around your eyes and lips is more sensitive than other areas, and that means it can become very dry. So, the skin around your eyes and lips may need a little extra attention and nourishment, no matter what season you're in the midst of. Gently dab on an eye cream, like the L'Oréal Paris RevitaLift Anti-Wrinkle + Firming Eye Cream, underneath your eyes, in a C-like shape, in the morning and at night after cleansing. If under-eye puffiness is an issue for you, reach for a roll-on eye gel, like the L'Oréal Paris Age Perfect Hydra Nutrition Manuka Honey Eye Gel, instead.
To pamper your lips all year, exfoliate them with a scrub like the L'Oréal Paris Pure-Sugar Nourish & Soften Cocoa Scrub twice a week and apply lip balm whenever your lips need hydration.
SKIN CARE HABIT #4: REFINE ROUGH, DRY SKIN REGULARLY
Winter dryness may be due to both the elements and dead skin cells piling up on your skin's surface. This dead skin cell build-up is one of the reasons exfoliating is so oft recommended as a winter skin care step. However, it's important to exfoliate all year round, so don't reserve this good habit for wintertime. Typically, exfoliating two to three times a week can help remove build-up and bring about a brighter and more radiant appearance over time.
It's up to you whether you refine your skin's surface by using a chemical or mechanical exfoliating method. One chemical exfoliating option to consider is a pre-soaked glycolic acid peel pad, like the L'Oréal Paris RevitaLift Bright Reveal Brightening Daily Peel Pads. The peel pads work to gently dissolve away dead skin cells on skin's surface with just a few simple swipes across your face. Use a peel pad nightly on clean skin—and make sure to take proper sun protection measures in the morning, as glycolic acid can increase your skin's sun sensitivity. If you'd rather give a mechanical exfoliator, i.e. a face scrub, a go, try the L'Oréal Paris Pure-Sugar Purify & Unclog Kiwi Scrub, which leaves skin feeling purified and clean, with a healthy glow.
SKIN CARE HABIT #5: Remember TO TREAT YOURSELF—AND YOUR SKIN
Keep up the gift-giving spirit by giving your skin the attention it needs 365 days a year! Make the time to fit in a morning and nighttime skin care routine every day. If you don't have a ton of time, you can pare things down while still caring for your complexion. In the morning, be sure to cleanse and moisturize with a day cream that's formulated with broad-spectrum sunscreen. Before bed, remove your makeup, cleanse, and replenish your skin with a moisturizing night cream.
When you have a little extra time, reward yourself (and your skin) by using a face mask, applying your moisturizer with facial massage techniques, or giving yourself an at-home facial. To make sure you're well-equipped for your DIY spa night, stock your vanity with the L'Oréal Paris Pure-Clay Clarify & Smooth Face Mask, L'Oréal Paris Pure-Clay Clear & Comfort Face Mask, L'Oréal Paris Pure-Clay Detox & Brighten Face Mask, and L'Oréal Paris Exfoliate & Refining Face Mask.
Discover more tips & tricks
Keep your skin happy
See all articles
Shop Featured Skin Care products
Discover More