skin care essentials
Skin Care Essentials: How To Treat Dry Eyelids
This sensitive skin needs care too.
April 17, 2020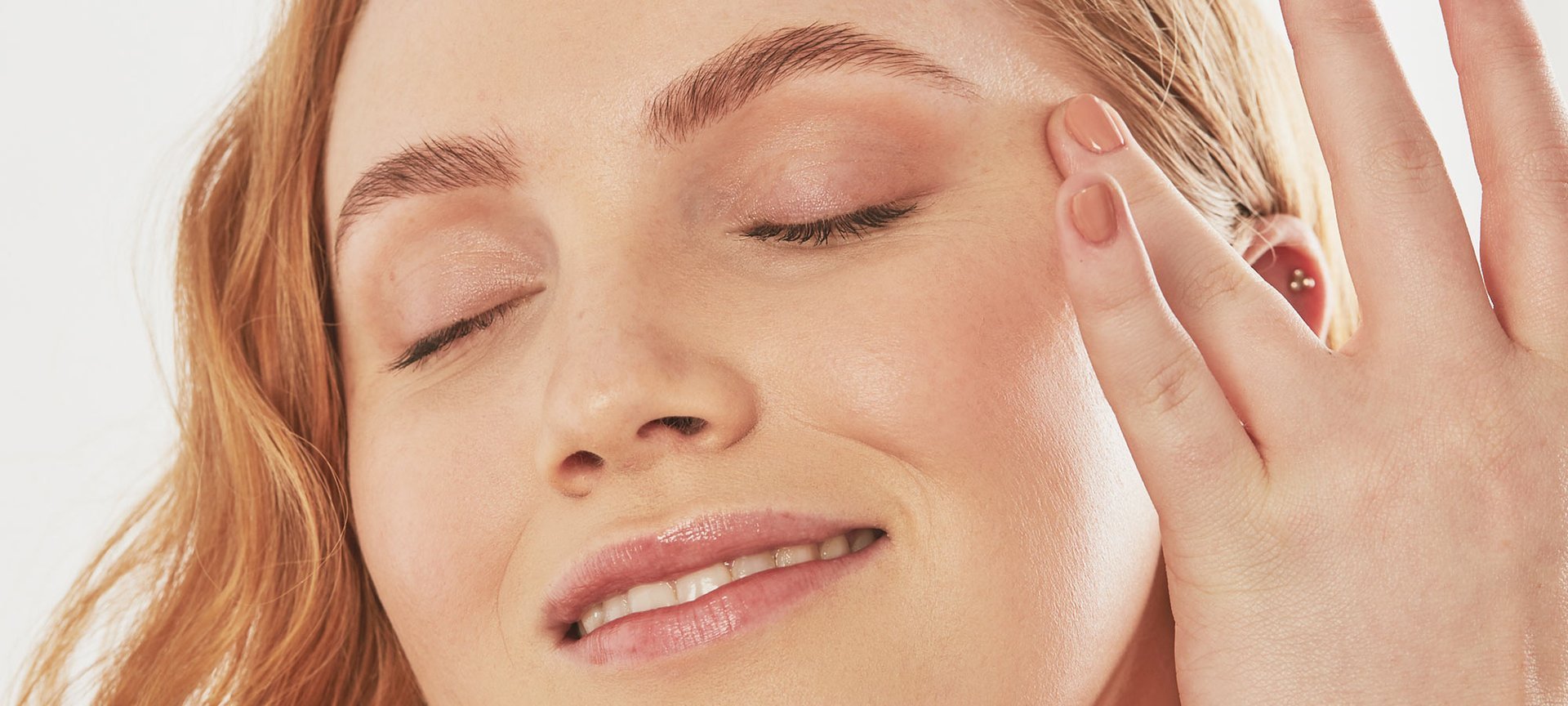 You may understand how the skin on your face and body can be dry, but do you ever find yourself looking in the mirror and asking, "Why are my eyelids dry?" If so, you may be wondering how your skin care routine might be able to help. After all, you can't exactly layer facial moisturizer over such a sensitive spot. Fortunately, there are products to help keep dry skin on your eyelids at bay. Read on to learn what can cause dry skin on your eyelids, as well as products and tips for how to treat dry eyelids.
Why Your Eyelids May Be Dry
As with dry skin on the rest of your body, dry eyelids can stem from external factors, some of which you may be familiar with, like the weather and hot water. The American Academy of Dermatology (AAD) states that the skin on your eyelids is the thinnest on your body, and can get irritated easily. If you're noticing dry skin appearing on your eyelids, chances are you may need to keep them moisturized. Follow these tips and product recommendations to help alleviate this uncomfortable skin care concern.
Tip #1. Use Petroleum Jelly
If you notice you have dry eyelids, you may want to very carefully swipe a bit of petroleum jelly onto the skin (avoiding your eyes). Specifically, if your eyelids are dry and flaky, the AAD recommends applying a small amount of petroleum jelly for moisture and protection.
Tip #2. Stock Up On Eye Cream
Of course, eye cream will be your best friend when it comes to caring for dry eyelids. Look for options that have ultra-hydrating formulas to give your parched skin the moisture it craves, like the L'Oréal Paris Age Perfect Age Perfect Hydra Nutrition Manuka Honey Eye Gel. This eye cream with manuka honey and nurturing oils helps cushion mature, very dry skin with nourishing moisture. The hydrating, cooling formula works together with the de-puffing rollerball wand to care for the delicate eye area. As a result, puffy bags appear reduced, dark circles appear brighter, and eyes look more youthful.
Tip #3. Try Using A Makeup Remover For Sensitive Skin
Have you considered that your makeup remover could be drying? Like we mentioned, the skin on your eyelids is more delicate than other areas, so if you're experiencing dry eyelids, you may want to switch to a makeup remover that's designed for sensitive skin to help keep skin irritation at bay. Try the L'Oréal Paris Micellar Cleansing Water Complete Cleanser Waterproof - All Skin Types, which is formulated for all skin types and powered by small oil molecules that cluster together to surround and lift away impurities and makeup with no rinsing or harsh rubbing.
For another option, consider the L'Oréal Clean Artiste Waterproof & Long Wearing Eye Makeup Remover, which has a non-irritating, non-comedogenic formula tested by dermatologists and ophthalmologists. This eye makeup remover instantly dissolves eye makeup—even long-wearing and waterproof mascaras.
And if you think your eye makeup is bothering the skin around your eyes, you may want to consider switching to products also designed specifically for sensitive skin.
Next: What Does The Air Conditioner Do To Your Skin?
Written by: Shalwah Evans, Photo Credit: Chaunte Vaughn
Discover more tips & tricks
Keep your skin happy
See all articles
Shop Featured Skin Care products
Discover More